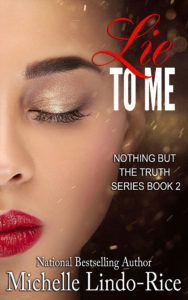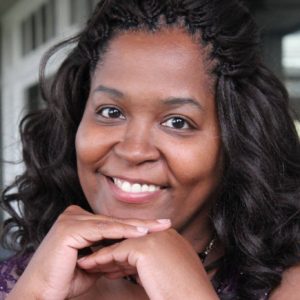 National bestselling author Michelle Lindo-Rice recently stopped by to share a sneak peek of her latest book, Lie to Me, Book 2 in her Nothing But the Truth series. Check it out.
About the Book
A marriage on the rocks, a wedding in the works, and the woman who will change all their lives.
Sydney and Noah Charleston are joyful they are about to become parents. But a scary possibility threatens to shake up their marriage especially when Sydney learns Noah has kept even more lies from her. Will she be able to forgive this time?
Monica Riley has a dangerous love for Lance Forbes which is why she stayed away from him. But when she is offered a large sum of cash, Monica returns to town to rekindle her romance with Lance. Will Monica get back her man?
Belinda Santiago and Lance Forbes are deep into wedding preparations while struggling to remain celibate. When Lance's old flame stirs up mischief, Will their love survive?
Portia Hendricks has a crush on the new office hottie, Nathaniel Lyons. The problem is Nathaniel has his eyes on Sydney. Worse yet, Sydney seems flattered by his charms. Will she be able to keep her best friend out of trouble?
The second book of the Nothing But the Truth series will keep you guessing until it's stunning conclusion. One thing is certain at the end of this read, nothing will ever be the same.
Excerpt
"Get out the car!"
Fourteen-year-old Noah Charleston raked his hands through his chin-length hair then gripped the wheel.
"Did you hear me? I said to get out!" the hooded young man banged on the glass.
Noah turned to see the barrel of a 9MM Glock pointed at his head. He looked to his right to see two other assailants pounding on the window. Noah knew the locks were activated in his parents eight year old Toyota Camry, but he pressed them anyway.
"Noah!" Mary Charleston yelled from the back seat.
"They're going to kill us," Peter Charleston chimed in, twisting his hands.
Noah saw his parents frightened expressions and made his decision. He bent his lanky frame close to the wheel. "Put your heads down," he commanded.
It was one a.m. The streets were deserted. Noah gunned the gas and tore through the red light. He hunched over expecting to hear the distinct sounds of siren.
Two loud claps boomed throughout the otherwise quiet streets.
Noah looked over at his dad. "Are you all right?"
Peter's bottom lip trembled.
"We'll be fine," Noah said, trying to keep the tremor out of his voice.
There was another loud clap. The car swerved out of his control. Noah gripped the wheel and instinctively curved with the car.
"What's that?" Mary asked.
"They hit a tire." Noah gritted his teeth. He heard the sound of metal scraping the ground and knew he had no choice but to hit the brakes.
About the Author
Michelle Lindo-Rice is an award winning, bestselling author of the Able to Love and On the Right Path series. She enjoys crafting fiction centered around the four "F" words: Faith, Friendship, Family, and Forgiveness. She is the 2015 winner of the Black Writers And Book Clubs Rocks Female Author of the Year Award.
Originally from Jamaica West Indies, Michelle Lindo-Rice calls herself a lifelong learner. She has earned degrees from New York University, SUNY at Stony Brook, Teachers College Columbia University and Argosy University, A pastor's kid, Michelle upholds the faith, preaching, teaching, and ministering through praise and worship. Feel free to connect with her at michellelindorice.com.
Use my affiliate link to order your copy of Lie to Me, or check out Michelle's first visit to my blog, Magic City Momma, to promote Tell Me Lies.