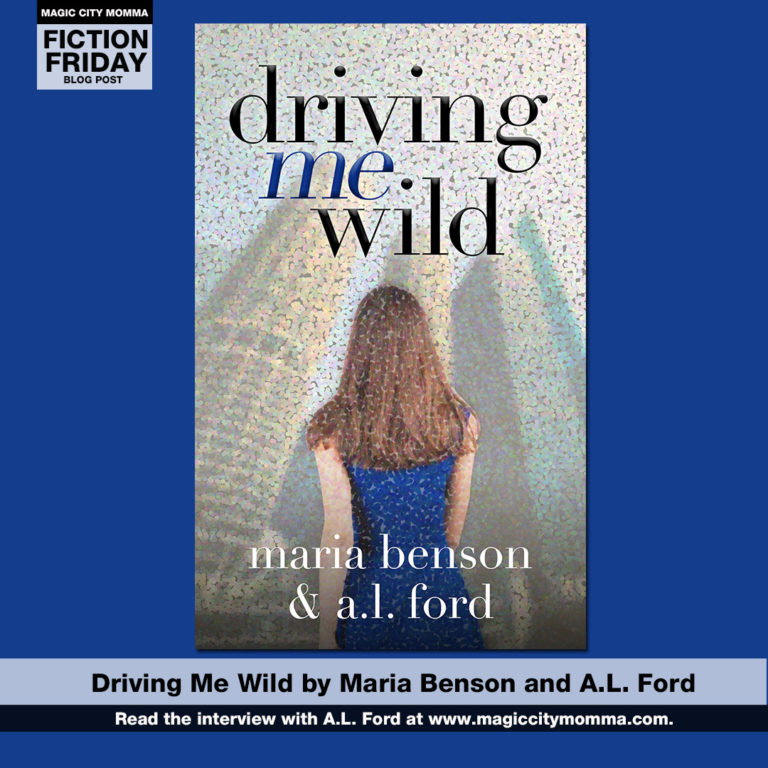 Author A.L. Ford is hoping readers will go wild for his new book, Driving Me Wild.
Ford is the senior marketing manager in the high-tech software industry and the author of seven novels under alternate pseudonyms. He is using a new pseudonym and co-authoring Driving Me Wild with Maria Benson.
Tell me about your book, Driving Me Wild.
Driving Me Wild is a dual-viewpoint, humorous and insightful novel that resonates with women struggling to choose between "safe bet" guys who lull them to sleep and roguish bad boys who make them weak in the knees before breaking their hearts. The book follows the story of Aimee and Michael, two young business executives who go from friends to enemies, then lovers. Set amidst a dating scene full of mixed messages, insecurities, false fronts and emotional scars, it depicts many of the common barriers standing between women and their "Mr. Right."
Why did you decide to write it?
I teamed with my co-author Maria Benson on this project because she is a licensed therapist with professional insight into the factors that drive people's behavior when selecting dates and mates. We wrote Driving Me Wild with an eye on writing a story that would entertain people while encouraging them to take a look within.
What do you want readers to learn from it?
Well, as Maria likes to say, self-examination is critical, but it doesn't have to be torture! We're hoping that the book generates thought and discussion about how to best position yourself to win when it comes to making—or sustaining—a lasting love connection. There's an age-old truism about young women's preference for the "bad boy," but hopefully a book like this helps women to understand some of the factors that may motivate them in that direction. You can't change behavior until you understand it.
 What advice do you have for women who are trying to support men who are pursuing their dreams?
I think if you are actively trying to support a man in pursuing his dreams, you're already doing your part. Just make sure that he is aware of your support, and that you show respect for what he is trying to accomplish. This presumes he is showing you the full respect you deserve and not taking unfair advantage of you, of course.
 If you had to recommend one book to others, what would it be and why?
I'm going to go with the best of the fiction I have completed within the past quarter, and say Lincoln's Bodyguard, a historical fiction thriller by T.J. Turner. It's set in a post-Civil War world in which a bodyguard of Lincoln's prevented his assassination in Ford's Theatre. It's chock full of action, historical detail and insights into the driving forces behind slavery, abolition and war.
 What advice do you have for people who are afraid to pursue their dreams?
The best I can do is share my own experiences. For me, it took hitting an age where I had done everything "right" and realized that the thought of being just another face in the corporate crowd bored me to tears. I really think pursuing your dreams starts with tapping into your most unique talents and passions. Once you find those, you won't need much external coaching to begin "the chase."
What would you pursue if you had to change careers right now?
Well, if you took writing books and overseeing corporate marketing initiatives off the table, it would be great to win the lottery so that I could pursue a service-based vocation, like becoming a speech therapist, a professor/teacher of English and humanities, or some type of journalist.
What's next for A.L. Ford?
Well, alongside my most important job as husband and father, I'll be working overtime to get Driving Me Wild in front of readers while completing a sequel book.
Do you have anything you would like to add?
Please visit authormariabenson.com to subscribe to our e-newsletter and join what will be an ongoing conversation about many of the themes in Driving Me Wild. Have the men in your life subscribe too—we plan to stir up some interesting dialogue!