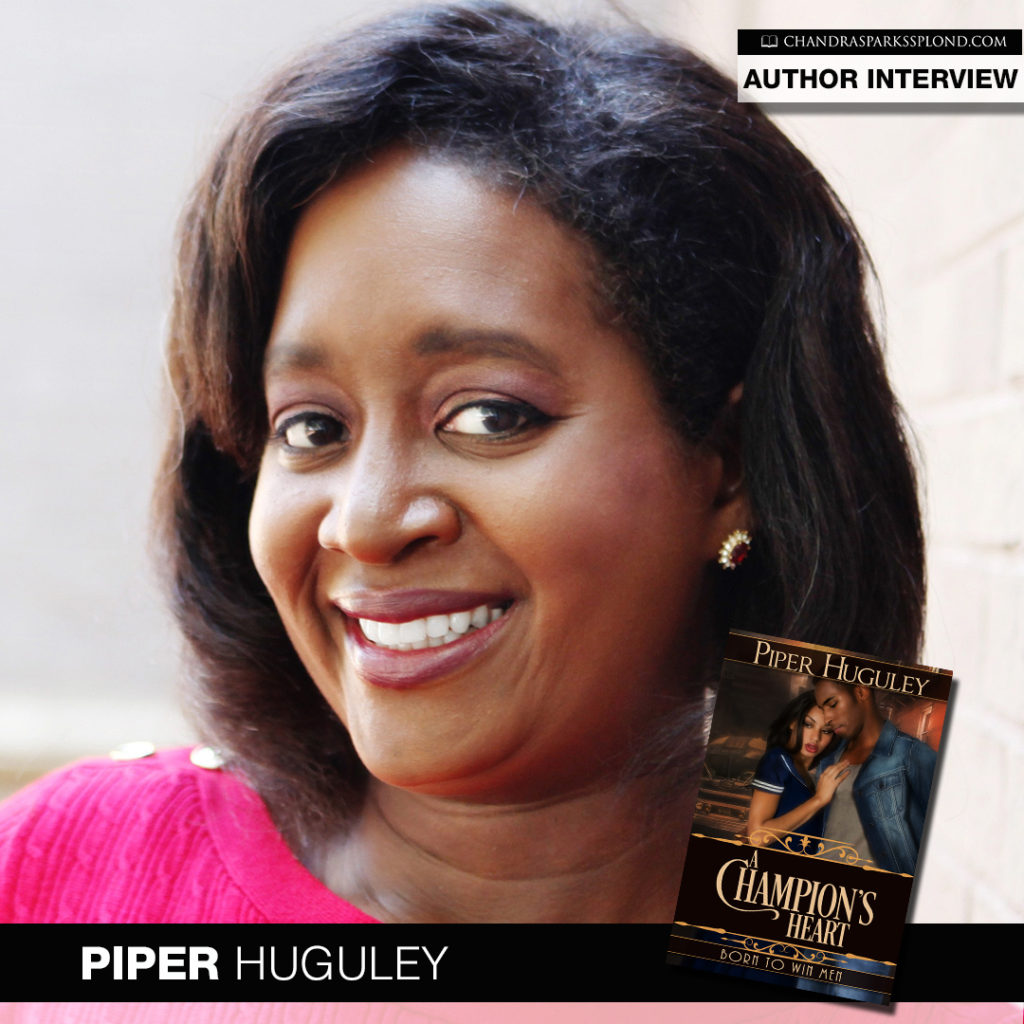 Piper Huguley is using fiction to show black history in a different light. I recently spoke with the Spelman College professor about her newest series.
Tell me about your new series.
The Born to Win Men series is a historical romance series about the Bates cousins who are all born at in the same year, 1910 and are given what name scholars call "born to win" names. So my heroes are: Champion Jack, King Edward and Duke Clarence. They were named with the intention that they would each play some kind of sport to help the fortunes of the Bates family. Book 1 is called A Champion's Heart and will release on December 6, 2016.
Why did you decide to write it?
A Champion's Heart was originally Book 4 in my Migrations of the Heart series. When the plans for publishing it fell through, I took the story in a different direction to spin off a new series. Sports romance is big, but I haven't seen much historical sports romance.
What is the biggest lesson you want readers to learn from the series?
People don't talk much about how sports played a role in the Civil Rights Movement much earlier than people think that it did. That's what inspired me to write Champ's story.  I always had known about his cousins, so this gives me a chance to bring them forward.
Why did you decide to write historical fiction?
African-American authors aren't given the opportunity to write about our own history that much.  When I changed the trajectory of my writing career, I came to understand that writing historical fiction was a special purpose.  I hope that people enjoy it.
Who is your favorite new author and why?
It's hard to pick just one name.  I enjoy Sharina Gray's stories. I'm always on the lookout though, for someone who wants to write more history.
Who is your favorite established author and why?
I have several favorite established authors: Beverly Jenkins, Siri Mitchell, Phillippa Gregory, and Jewell Parker Rhodes are some of them.
What's next for Piper Huguley?
I'm working on a contemporary women's fiction novel. There are some other projects in the works that have not been announced yet.
Do you have anything you would like to add?
Black people spent far too much time being ashamed of our history. I am writing these stories to show we were not victims and did great things in this county. It's time for us to embrace a new historical narrative to teach to our children. The story should focus on our strength, hope and determination for better, not the horrors that tried to keep us dehumanized.  It did not work. That's the new story that must be told.
Use my affiliate link to purchase your copy of A Champion's Heart. To learn more about Piper Huguley, visit her website or connect with her on Facebook or Twitter.