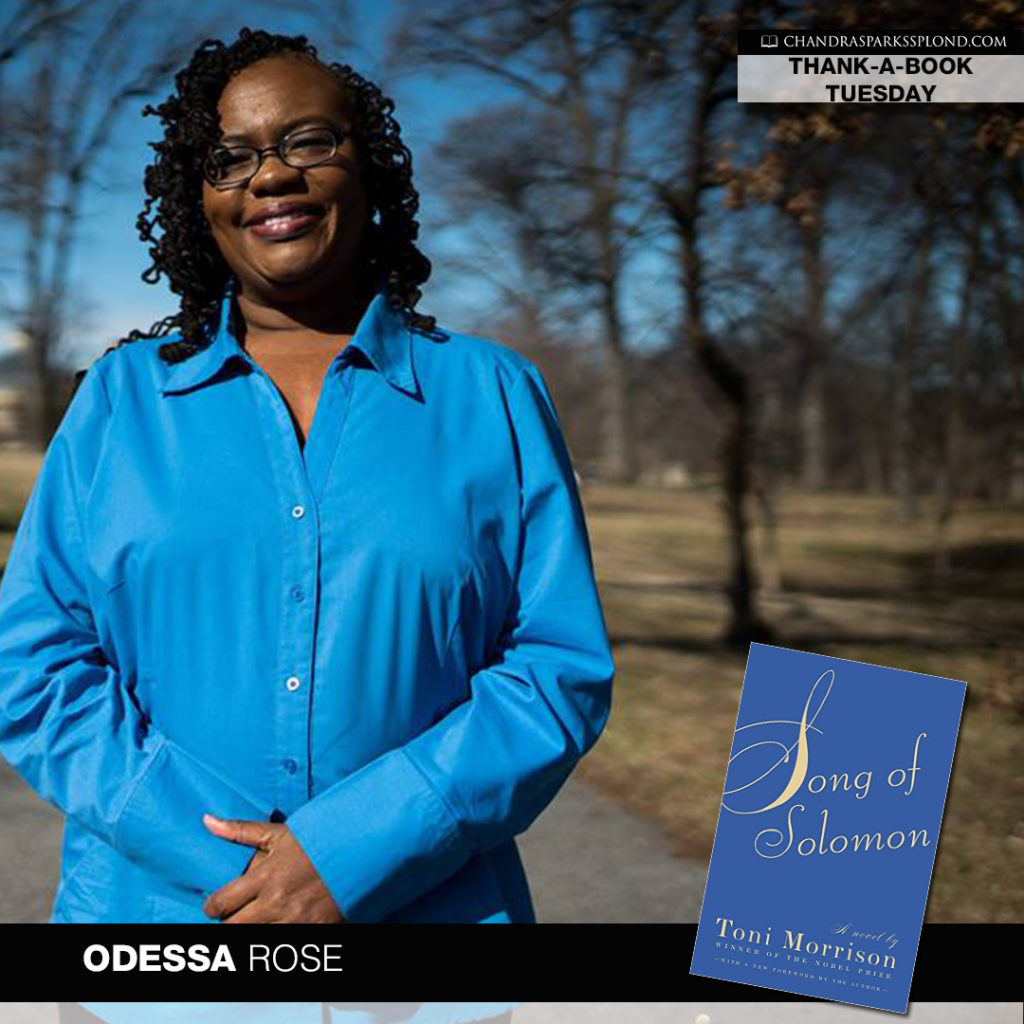 For author and supervisor Odessa Rose, the book that changed her life forced her to dig deep.
 What is the book that changed your life?
Toni Morrison's Song of Solomon
Tell me about the book.
Song of Solomon is a coming-of-age story about Macon "Milkman" Dead and his journey to find himself in the history of his family or his "people."
Why did it impact you?
The writing of Song of Solomon is absolutely brilliant. The words, phrases, sentences Toni Morrison uses to describe a scene, character, sound, taste, the feel of something or someone teaches me every time I read it (and I read it often) not to be a lazy reader and writer. A perfect example of that is the scene in which Milkman walks toward a dilapidated house covered in ivy.  Morrison could have easily written that the ivy was thick and the house was old and rundown. But she writes, "He was oblivious to the universe of wood life that did live there in layers of ivy grown so thick he could have sunk his arm in it up to the elbow. Life that crawled, life that slunk, and crept and never closed its eyes, life that burrowed and scurried, and life so still it was indistinguishable from the ivy stems on which it lay. Birth, life, and death each took place on a hidden side of a leaf." In my mind, I envisioned ladybugs and caterpillars on the underside of a leaf.  And as Milkman approaches the house, Morrison writes, "From where he stood the house looked as if it had been eaten by a galloping disease, the sores of which were dark and fluid."  Notice how she didn't stop at disease; she writes "galloping," which brings all kinds of images to mind of how quickly and completely the house was consumed by decay.
Is there anything you would like to add?
Reading words like those forces me as a reader and writer not to settle for the first words that come to mind, but to dig deep down in my soul for words, sentences, phrases that will truly bring the story to life for readers and writers. You can't be lazy and tell a great story.
Use my affiliate link to purchase your copy of Song of Solomon.