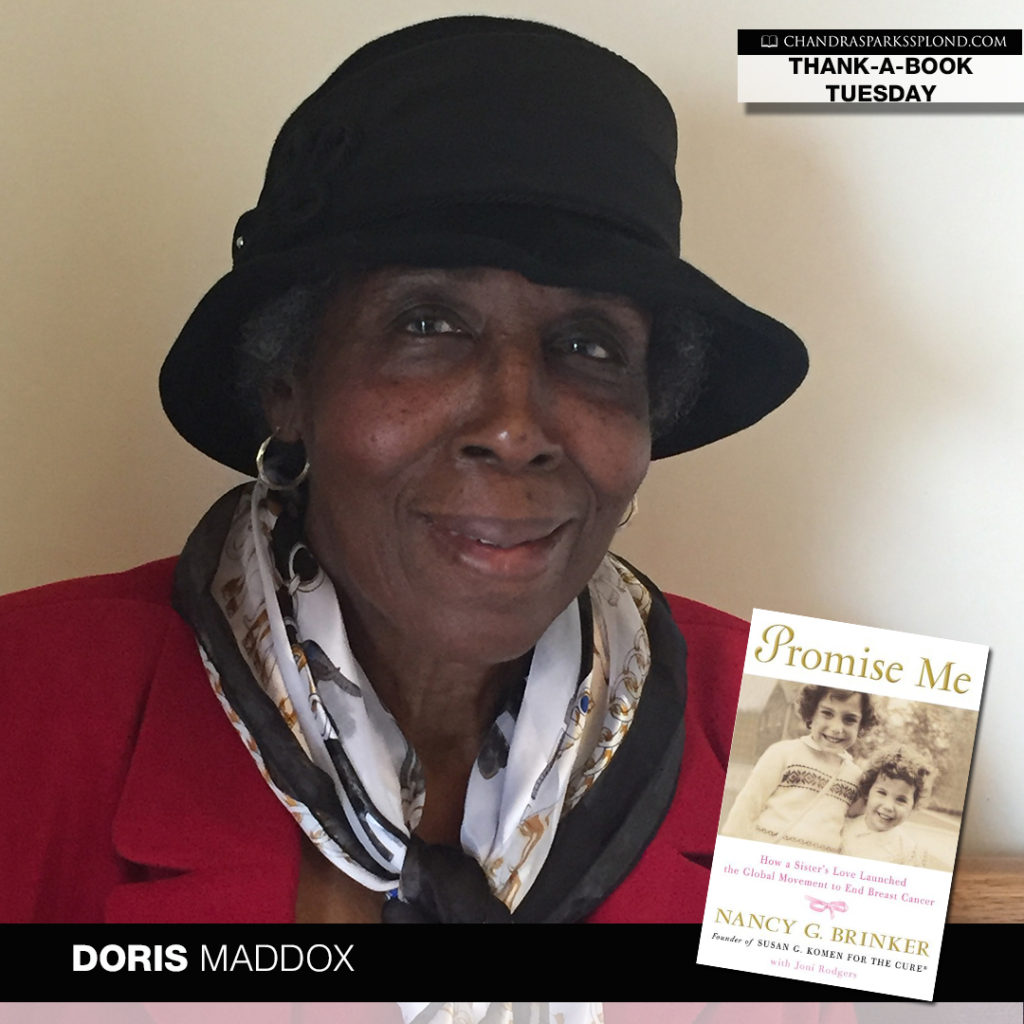 Retired social worker and cancer survivor Doris Maddox found inspiration and motivation in a story about a sister's promise.
"The book that changed my life is Promise Me by Nancy G. Brinker, founder of Susan G. Komen for the Cure," Maddox said. "The book is about two sisters, Suzy and Nancy Goodman. They were also best friends. For three decades, things remained this way. Suzy was diagnosed with breast cancer and died three years later. Suzy was older. They shared everything and imagined a long life, one in which they would grow old together surrounded by children and grandchildren. Suzy's diagnosis shattered the dream. At this time, breast cancer was still shrouded in stigma and shame. Suzy endured the many indignities of cancer treatment—from the grim, soul-killing waiting rooms to the mistakes of well-meaning but misinformed doctors.
That's when Suzy made Nancy promise to end the silence; to raise money for scientific research and to one day cure breast cancer for good. Nancy did promise, and armed with only a shoebox filled with the names of potential donors and the loving tutelage of her husband came the model for her foundation. Nancy was later diagnosed with breast cancer and survived. She did not give up on her mission, but worked even harder."
The book inspired Maddox to also fight and work harder after her own cancer diagnosis.
"I am a cancer survivor as well as several family members. These family members as well as others affected by breast cancer speak freely about it. Because of Nancy's book as well as her work, I do a tremendous amount of volunteering with the Susan G. Komen Foundation."
In her spare time, Maddox also loves to read, a hobby that she wants others to enjoy.
"I would like to add that I try to encourage young people to read. It can be a great adventure," she said.
Use my affiliate link to purchase your copy of Promise Me.
Interested in being profiled for Thank-a-Book Tuesday? Email me at cssplond@gmail.com.