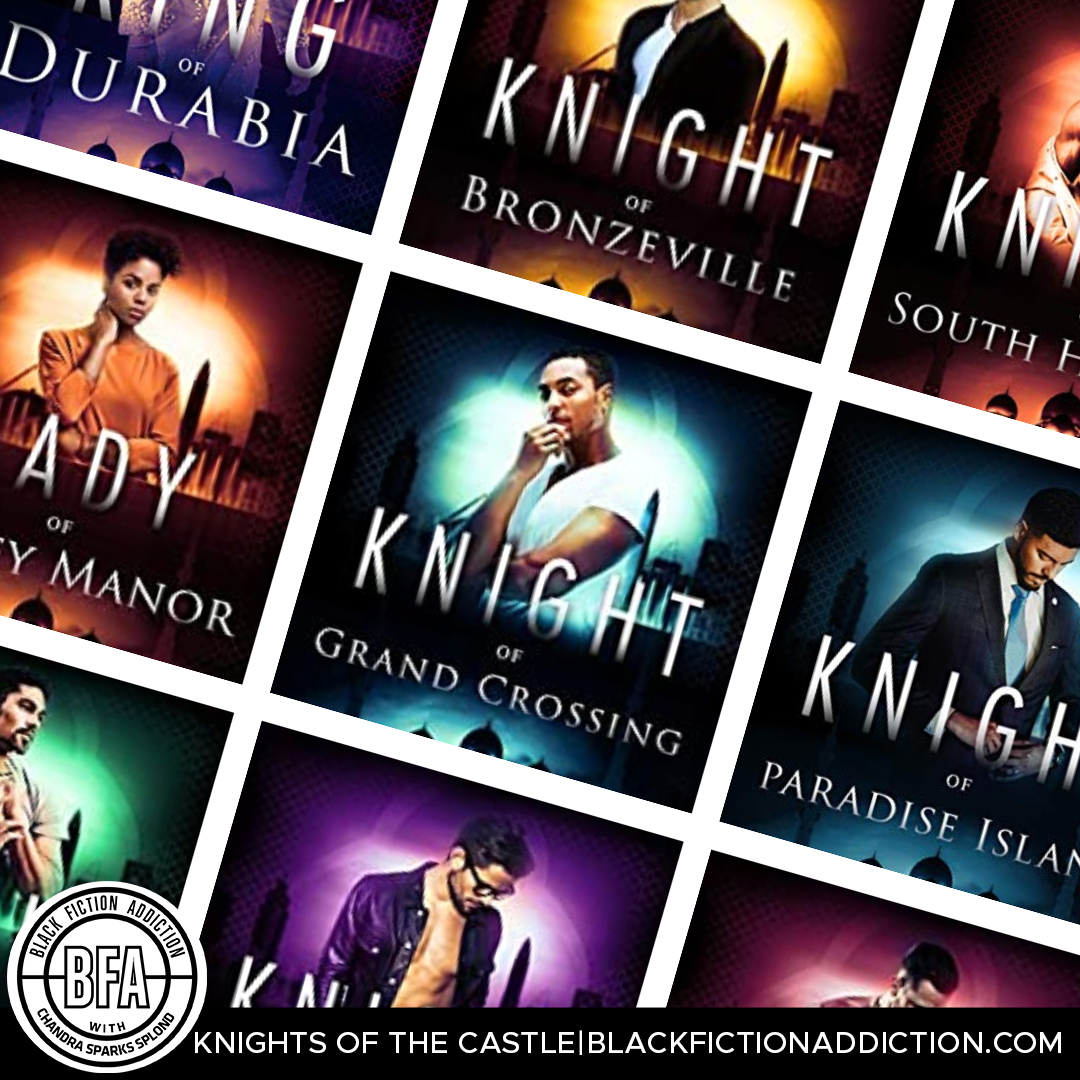 If you're anything like me, you love a good multi-author series. Today, I'm excited to have USA Today bestselling author Naleighna Kai stop by Black Fiction Addiction to interview series contributors who share why they decided to be a part of the nine-book Knights of the Castle series.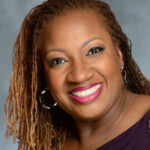 Naleighna Kai
King of Durabia
After the success of the Kings of the Castle, I knew I wanted to have the Knights as well. The series was supposed to be released in 2021 after I took a break from writing for six months to a year in 2020. No matter what I thought, this series would not be denied. Not even 10 minutes after getting King of Lawndale off to press, thoughts of a writing hiatus went out of the window. King of Durabia was written in five days right after the thoughts of sitting out for a bit, but something happened within the writing that I have never experienced before. Threads of four other novels were perfectly woven into the fabric of the story, and I didn't know who they belonged to as yet. Over the next week, each of the four writers was revealed to me. All but one had never written a book before. The three new authors were all paired up with national bestselling authors, some of whom wrote in the first series. This is how Knight of Bronzeville, Lady of Jeffrey Manor, Knight of Grand Crossing, and Knight of Irondale were born.
About the Kings of the Castle Series
The Kings made them family, but the Knights of the Castle will transform the world. Together, they become a force to be reckoned when tasked with everything from corporate espionage to organ traffickers, and protecting people all over the globe. Enjoy this exciting new standalone series created by USA Today and national bestselling authors to bring you an experience you won't forget.
Starts with Book 1: King of Durabia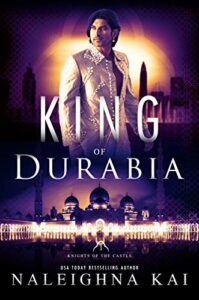 About King of Durabia:
When the reward for a good deed results in a gracious offer of marriage, all Ellena Kiley wants to do is throw that "prize" back into that proverbial sea which has "plenty of fish."
Kamran, the handsome and wealthy former Crown Prince of Durabia, realizes he has a secret weapon in a fiery, sultry American and is unwilling to let such a wonderful gift escape his grasp. Ellena is the sister of the Kings of the Castle and right-hand woman to Dro Reyes and their whirlwind courtship puts other forces in play, thrusting this unlikely couple into the center of a nefarious plot to ensure Kamran never regains his former position, or the favor of the Sheikh.
He has no choice but to bring in the Kings, knowing that when her nine American brothers storm into Durabia, nothing in Kamran's kingdom will never be the same.
---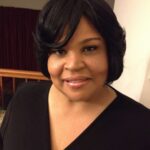 Stephanie M. Freeman
Knight of Bronzeville
The opportunity to become part of the Knights series literally dropped in my lap at the day of turning in this interview with you. The series leads had to make some hard decisions regarding participating authors, and I was tasked with doing writing new chapters and elements for a story that was already at press. The challenge was one that I readily accepted, and I also had slated to be part of the next series. Series writing is new for me as I've penned several books in different genres, but not this one. I look forward to how my readers will receive this work. The story of a perfect marriage imploding from lies and betrayal so that an even greater love can feel the void bring several conflicts into play. When Amanda's past comes back to haunt them both, in a desperate measure to save the woman he loves, Chaz calls in the Kings of the Castle to help him orchestrate a daring escape.
www.stephaniemfreemanauthor.com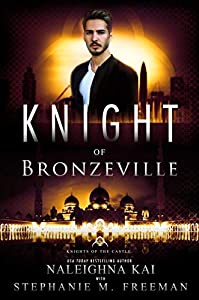 About Knight of Bronzeville
Chaz Maharaj's perfect marriage to Susan is based on a lie that keeps up "appearances" for their adoring fans.
When the opportunity for a conditional "hall pass" arises, he's intrigued by the other woman involved, and risks everything in one passionate encounter with the feisty and beautiful Amanda. They part ways, thinking it's for good, but an unexpected gift keeps them connected.
Chaz realizes he wants Amanda for more than just a night. Susan who now has other idea for keeping Chaz all to herself, does everything in her power to crush their newfound relationship, not realizing her husband won't give Amanda up without a fight.
When Amanda's past comes back to haunt them both, in a desperate measure to save the woman he loves, Chaz calls in the Kings of the Castle to help him orchestrate a daring escape.
---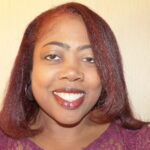 Karen D. Bradley
Knight of South Holland
I am a national bestselling author who has penned several thrillers, contemporary, and romantic suspense novels. The Knights of the Castle series was a good opportunity to continue Calvin—who appeared in King of Morgan Park—and his fiancée, Mia's journey. The challenge of taking this workaholic character and creating an interesting story was appealing. Calvin is forced to step out of his comfort zone to handle business, but it also lands him in the kind of trouble he doesn't see coming. Every issue threatens to destroy his role as one of the Knights and his relationship with Mia.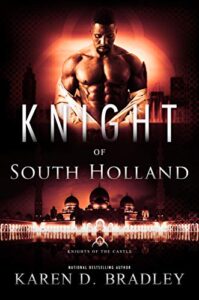 About Knight of South Holland
Calvin Atwood has been the "go to" guy for members of the of Kings of the Castle.
Partnering with Daron Kincaid on top-secret projects was great for achieving a career high, but now one new endeavor could put him in danger again. The first assignment as a Knight of the Castle was to create a military shield for the Kingdom of Durabia. No problem, since Calvin had been secretly working on something similar. Huge problem when countries who are at odds with the American government will stop at nothing to get their hands on him. Suddenly everything becomes complicated—including his parents' desire to suddenly pair him up with a former military man who doesn't seem above board.
Now every issue threatens to destroy his role as one of Knights of the Castle, and has Daron and his eight brother Kings questioning if Calvin is up to the task.
---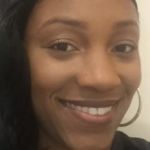 J.S. Cole
Lady of Jeffrey Manor
I'm a Chicago native with a proven track record in the medical field. I'm a mother of three and a wife of a loving husband. My debut novel, Lady of Jeffery Manor, releases in September. I was asked to be a part of the series, although I had never written a book in my life. Out of the blue, I received a call from my aunt, Naleighna Kai, who said, "You're going to write a book." Was I nervous? Yes, but I had a great support system and a wonderful tribe who guided me through the steps I needed to take. Those first ten thousand words were written on my iPhone and sent to my aunt during breaks at the hospital and at night after the children were put to bed. My aunt was concerned that my hands would be injured from doing all that writing on a phone, and gave me a Mac desktop computer. Between the Tribe, my aunt, and the mechanics I was able to learn during the process, this book came to life.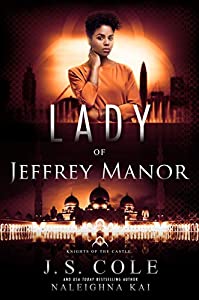 About Lady of Jeffrey Manor
When Blair Swanson, a surgical nurse from the American Midwest, arrives in the Kingdom of Durabia on assignment, she catches the eye of Crown Prince Hassan—one of the realm's most eligible bachelors.
His family has their own plans for an arranged marriage, and she discovers that love can transcend serious obstacles. But is the love between them strong enough to rise above the tyranny of others, the schemes of an ex-husband unwilling to let go, along with the ultimatum that forbids marriage between a commoner and a member of the royal family?
To complicate matters, a dark secret emerges that may change their lives forever.
---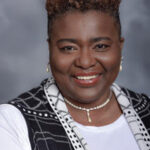 Anita L. Roseboro
Knight of Grand Crossing 
Honestly, I wasn't sure I wanted to be a part of this series because sometimes my writing muse goes on vacation and doesn't know when it wants to return. But when I experienced the trials, triumphs, and laughter in the words of King of Durabia, my creative spirit leapt to attention. Naleighna Kai said, "Pick up your pen." Knight of Grand Crossing is about second chances. Whether it's self-worth, love, or life itself, these characters carry you through their personal journeys in a heartfelt way. I am a native of North Carolina and published my debut novel, Show Me No Mercy, in 2019. "Summer Breeze", a short story, was published in an anthology entitled, Forbidden Kiss.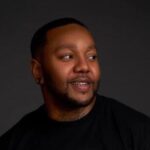 Hiram Shogun Harris
Knight of Grand Crossing 
Two things started me on this book. One, I received a call from my aunt out of blue where she said, "You're going to write a book." And I replied, "Cool. I'll come on New Year's Day and just have me some peach cobbler, please and thank you." I recorded the background of the character based on my real-life experiences. My aunt and the Tribe handles the author part of my life, because in between filming Black Ink Chicago with the 9 Mag crew, traveling to do tattoos for celebrities and my current clients, my life is a little chaotic. She understood that going in and brought Anita in to connect the story and characters to the series.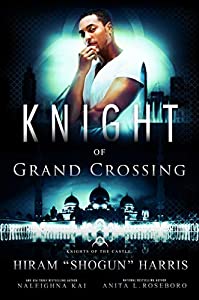 About Knight of Grand Crossing
Rahm has a second chance at life after paying for a crime he didn't commit. With the support of his Aunt Alyssa, who never doubted his innocence, he emerges stronger than ever. He's now living the life of his dreams as a Knight of the Castle with Marilyn, the perfect woman, by his side. Unfortunately, his blissful existence is threatened by family drama and someone from his past, who is set on revenge.
Through a chance encounter leading to a mysterious Bliss Event, Alyssa might find happiness with Ahmad Maharaj, a wealthy doctor with a complicated past and even more "complex" handle on intimate relationships. Susan, his new business partner, is on the rebound from a marriage that went sour, and has no plans to relinquish her newly-minted hold on Ahmad. While Ahmad and Alyssa navigate personal issues, a frantic call from Rahm means finding a way to keep Marilyn and Alyssa safe with the help of the Kings of the Castle, as he deals with both domestic and international threats.
---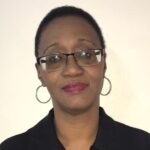 J.L. Campbell
Knight of Paradise Island
I am a national bestselling author who hails from Jamaica and writes contemporary, paranormal, and sweet romance, romantic suspense, women's fiction, as well as new and young adult novels. The Kings of the Castle series was exciting because of the scope of the project and the fact that I hadn't written romantic suspense in a few years. When the Knights of the Castle opened up, I wanted to continue the concept of socially conscious men doing their part to better the world they live in. Knight of Paradise Island features Ryan Bostwick, who puts everything aside to unravel the mystery behind the disappearance of his lady love in faraway Durabia. He receives assistance from the Kings of the Castle to rescue women who are being trafficked for sex and organ harvesting.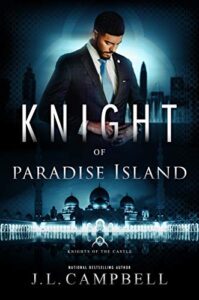 About Knight of Paradise Island
What happens when a second female expatriate turns up dead with several missing organs in an annex state of the Kingdom of Durabia?
Dorian "Ryan" Bostwick receives a one-of-a-kind assignment from his cousin, Shaz, the managing member and one of the Kings of the Castle which also reconnects him with Aziza Hampton, a summer love from his teen years. Then she vanishes after an evening out with friends in Durabia's capital city, Ryan races against time to solve this ominous mystery and bring the perpetrators of the murders to justice before Aziza meets the same fate as all the others.
---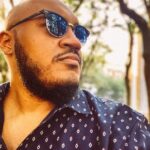 J. L. Woodson
Knight of Irondale
I'm the brand manager, cover, and graphic design Tribe member. During the process of working on this book, I made a major change in my life and moved to Houston to further my personal aspirations. I had already recorded some of the work, pulled a great deal of the inner thoughts I had shared on social media, and written several scenes before I left Chicago. Going full into my new career and keeping up with the demands of the Tribe, in terms of the creative projects, meant co-authoring with one of the best romance authors around.
https://woodsoncreativestudio.com
Martha Kennerson
Knight of Irondale
The covers. That's what drew me in. A last-minute opportunity dropped in my lap to bring this story to the finish line, and I jumped at the chance. Having been part of the first series in writing King of Lincoln Park, being busy working on the front lines during this time, did not allow me to say "Yes" the first time around. So glad I had the opportunity to collaborate with my "shared son" to make this a memorable romance of two people who are meeting for a second time, years after college, but at a pivotal point in both of their lives. Christian Vidal is on his way to a new world and opportunities in Durabia. Neesha is running from the law and the aftermath of a stalker relationship, where a former boyfriend winds up dead. Protecting her at all cost means Christian will incite an international incident between America and Durabia. As the events unfold, he'll have to ask, did she pull the trigger?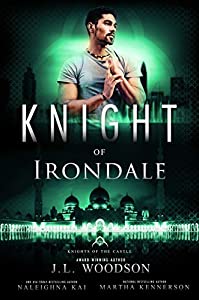 About Knight of Irondale
Neesha Carpenter is on the run from a stalker ex-boyfriend.While fleeing the madness of that relationship, she discovers that Chicago Police sees her as the main suspect in his murder. With everything spinning out of control, she runs into Christian Vidal, a former classmate, who offers her a safe haven in the kingdom of Durabia. Neesha's relief doesn't last long, as her stay in the country causes an international incident and places the royal family at odds with the extradition laws of the American government. Christian is smitten with Neesha's strength, intelligence and beauty, and will do whatever it takes to keep her out of harm's way, including enlisting the help of the Kings of the Castle in America.
As more details surrounding the murder emerge, Christian will have to ask himself … did she pull the trigger?
---
Lori Hays
Knight of Birmingham
As an avid reader, I have been a huge fan of the Calvacade of Authors and Naleighna Kai for years. When the Kings of the Castle Series came out, I was intrigued not only by the stories but how intimately crafted they were by different authors. When given the opportunity to join the Knight Series as a debut author, I couldn't pass up being a part of something so great.
The Knight of Birmingham Rory Tannous returns to Birmingham after successfully opening his women's shelter outside of Durabia. Then he is thrust into uncovering the masterminds behind a suspected human trafficking ring when women disappear from Alabama state prisons. He is connected with Meghan Turner who runs a non-profit that supports women who have met recent unfortunate circumstances, as in the case of her best friend. Together, they will find that the disturbing truths lead to a sinister government cover-up. They will also put their lives in jeopardy trying to find these women before it's too late.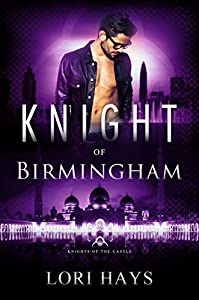 About Knight of Birmingham
As a dedicated advocate for single mothers with tragic pasts, Meghan Turner faces a sinister reality. She uncovers a disturbing pattern of missing mothers who were referred to "special treatment centers" before their release from the Alabama justice system.
After reaching out to law enforcement for help, disaster hits close to home when her friend vanishes under those same mysterious circumstances.
While at a political fundraiser, Rory Tannous, overhears Meghan voicing her concerns with what seems to be orchestrated disappearances. The issues speak to his own past when his mother married, then disappeared the moment she and his siblings migrated to a volatile part of the world. He elicited the help of Daron Kincaid, King of Morgan Park, in his family's rescue and now needs to find Meghan's friend. Along the way, they discover a government alliance of powerful men willing to rid themselves of anyone who stands in their way.
The stakes are high, and discovery may lead to Rory and Meghan's destruction and the disappearance of vulnerable souls.
---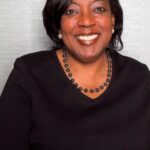 Terri Johnson
Knight of Penn Quarter 
I enjoy writing about alpha men who love and protect their women. The authors in this series are part of an uplifting and supportive community, which was another reason I wanted to participate in the Knights of the Castle. We promote strong writing and assist in each other's growth. I also write books with hope exploding from the pages through tragedy, adversity, and triumph. I am a national best-selling and award-winning author, who spotlights everyday people embroiled in not-so-ordinary circumstances. My stories not only allow readers to get lost between the pages, but also to be inspired by them. Visit my website at www.TerriAnnJohnson.com.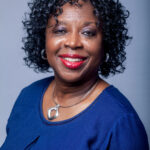 Michelle Sims
Knight of Penn Quarter
After the success of the Kings of the Castle series, I was honored to be given a last-minute opportunity to be part of another exciting series, The Knights of the Castle, with Naleighna Kai and other members of The Tribe. I was asked to collaborate with another member to bring the story to life. Any time I have the opportunity to further the interest of the Tribe and work with other great authors, count me in. The book, Knight of Penn Quarter, is a collaboration with Author Terri Johnson about an FBI agent, Mateo Lopez, who joins forces with a brave, classy social worker, Rachel Jordan. Together, they bring down a group of sinister individuals using children in an unlawful, money-making scheme. I write under the name Michele Sims, and I'm the author of the Moore Family Saga and the winner of RSJ's 2019 New Author of the Year. https://authormichelesims.com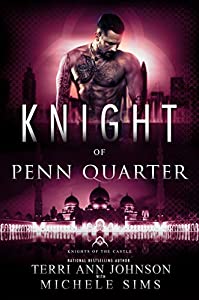 About Knight of Penn Quarter
Following a successful FBI sting operation, Agent Mateo Lopez accepts a new assignment that takes him into the world of illegal adoptions between the United States and other nations.
Unfortunately, his love life suffers from the demands of his career. That is, until he meets the classy but "unlucky in love," Rachel Jordan, who has sworn off relationships and commits herself to running a children's social service agency and simpler pleasures. Mateo finds himself falling for her in more ways than one, and when trouble brews in one of Rachel's cases, he does everything in his power to keep her safe and protect the children from danger. Even if it means resorting to extreme measures.
Will the choices they make cost them their lives, or bring them closer together?