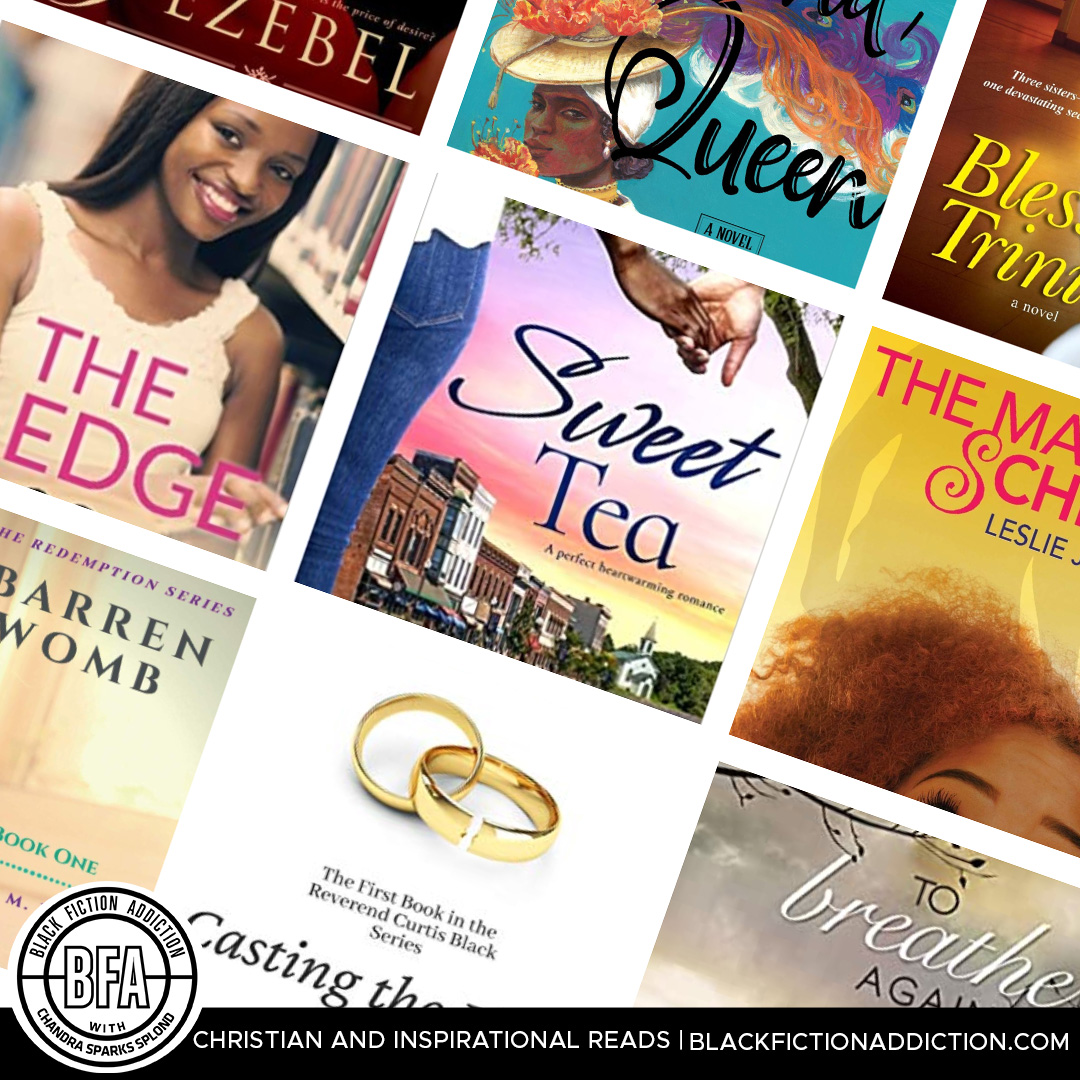 If you're looking for a blessing in the fiction books you read, check out these authors who are using Christian and inspirational fiction to deliver a message despite the messes some of their characters encounter. Just in time for the Resurrection, check out some of these authors using their words to share the Word.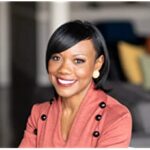 Stacy Hawkins Adams writes contemporary women's fiction novels featuring the twists and turns faced by everyday characters seeking everyday joy. She has penned 11 books – nine women's fiction novels, a faith-based devotional book and a compilation of original quotes.
Her fiction features themes related to personal growth, matters of faith, friendship and family, and some of her novels have been featured reading selections in high school and college courses.
Be blessed by her Winds of Change series.
---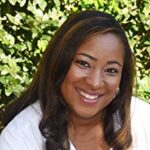 Sherron Elise is a proud native of Houston, Texas. An avid reader since childhood, her passion for getting lost within the pages of a book soon transformed into using her vivid imagination to create stories of her own. For more information about Sherron Elise you can visit her website at www.sherronelise.com and subscribe to her podcast, The College Christian Chat, available on Apple, Spotify, and other listening platforms.
Be blessed by her Slumber Sisters series for tweens and her adult titles, including Quarantine Quarrel.
---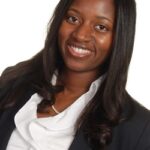 Natasha D. Frazier has penned an award-winning devotional, The Life Your Spirit Craves and a Henri award nominated devotional, Not Without You: 365 Days in the Lord's Presence. Natasha desires to encourage readers to live the life they have been created to live in God.
Be blessed by her Love, Lies & Consequences fiction series, which has been nominated for the Henri award.
---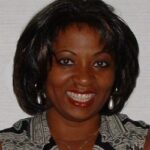 Patricia Haley-Glass is the trailblazing, award-winning, #1 Essence, and Christian fiction bestselling author of numerous titles. Her latest books include Still Waters, the popular Mitchell family drama series (Anointed, Betrayed, Chosen, Destined, Broken, Humbled, and Unforgiving) and two novels in the Redeemed Series (Relentless, Redeemed).
Be blessed by No Regrets.
---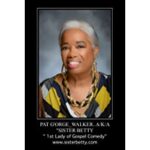 Pat G'Orge-Walker is the Essence, USA TODAY and National bestselling and award-winning author of the Christian fiction Sister Betty comedy series. Her books fearlessly burrow into issues sometimes labeled taboo or left unsaid by Christian and secular communities without subverting the Good News or watering down the potency of its message. Pat, a preacher's kid, has quietly soaked up material from her father's Baptist congregation and her mother's Pentecostal assembly to create and keep her audiences howling with laughter, performing nationwide and on the high seas with her One-Woman comedy show, "Sister Betty! God's Calling You!"
Be blessed by Fire in the Water.
---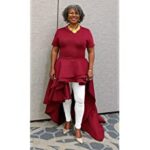 "God's Cheerleader" Vanessa Davis Griggs is an author and motivational speaker who adores the power of words both written and spoken. At the end of 1996, this former BellSouth employee left 18 years of service stepping out on faith and decided to pursue her purpose and passion–writing. Her newest release is an inspirational book of devotionals entitled May I Have A Word with You?
Her newest release is an inspirational book of devotionals entitled May I Have A Word with You?
Be blessed by her Blessed Trinity series.
---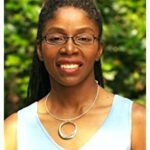 Linda Leigh Hargrove blends suspense, humor, and faith into compelling stories about race and class in America. Linda has taught workshops on fiction writing to adults and teens. To further help would-be writers realize their dreams of publication, she launched TheFaithToWrite.com and created a quick reference guide for independent writers.
Be blessed by her Carver High shorts.
---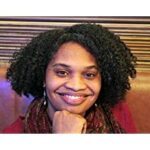 As she grew, Terri J. Haynes' love for writing grew as she tried her hand at poetry, articles, speeches, and fiction. She is a storyteller at heart. Her passion is to draw readers in the story world she has created and to bring laughter and joy to their lives. Shei is a 2010 American Christian Fiction Writers Genesis contest finalist, and a 2012 semi-finalist. She is also a 2013 Amazon Breakthrough Novel Award Quarterfinalist. Her publishing credits include Cup of Comfort for Military Families, Crosswalk.com, the Secret Place Devotional, Urbanfaith.com, Vista Devotional, and Publisher's Weekly.​
Be blessed by Love Simplified: A Tempest Day Production.
---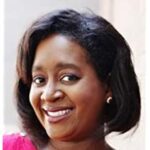 Piper Huguley is also the author of the Home to Milford College series, which follows the building of a college from its founding in 1866. On release, the prequel novella to the Home to Milford College series, The Lawyer's Luck, reached #1 Amazon Bestseller status on the African American Christian Fiction charts. Book #1 in the series, The Preacher's Promise, was named a top ten Historical Romance in Publisher's Weekly by the esteemed historical romance author Beverly Jenkins and received Honorable Mention in the Writer's Digest Contest of Self-Published e-books in 2015.
Be blessed and preorder her upcoming release Sweet Tea.
---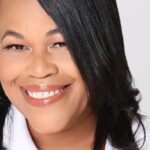 Norma Jarrett loves to inspire and encourage others to pursue purposeful passion. Her work has been featured in USA Today, Essence, Ebony, Publisher's Weekly, Rolling Out, Southern Living, Upscale, Hope Magazine and other media
Be blessed by Rosie's Cupid Cake.
---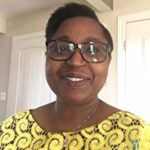 Vivian Kay is a Christian fiction author whose faith stories weave around the themes of human imperfection, redemption, and transformation. When she's not writing or daydreaming about writing, you'll find her playing simultaneous games of online Scrabble or snuggling up with a good book. Secret Places is Kay's debut novel. A wife and mother, Kay and her family reside in a quiet corner of Canada's banana belt.
Be blessed by Secret Places.
---
Sherri Lewis left her 15-year career as a family physician to pursue full-time ministry and writing. She currently serves as a missionary in Buea, Cameroon, in West Africa where she continues to crank out her novels. Lewis' life passion is to express the reality of the Kingdom of God through the arts including music, dance, film and television, and literature; and through sound biblical teaching. Her ministry focuses include the message of the Kingdom, intimacy with God, intercession, the prophetic, inner healing, and purpose and destiny.
Be blessed by Becoming Mrs. Right.
---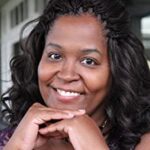 Michelle Lindo-Rice is an award-winning, bestselling author who enjoys crafting fiction centered about the four "F" words: Faith, Friendship, Family and Forgiveness. Her debut novel, Sing A New Song was a Black Expressions Bestseller and Editor's Choice Feature Selection. She is the 2015 winner of the Black Writers and Book Clubs Rocks Female Author of the Year Award and a recipient of the 2017 Black Pearls Legend & Leader Award.
Be blessed by Tell Me Lies.
---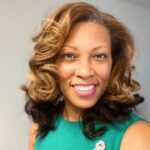 Tia McCollors entered the literary field with her debut novel, A Heart of Devotion (Essence Magazine bestseller, 2005). Since then, she's left her 10-year career as a public relations professional, and delved into being a stay-at-home mother and pursing a writing and speaking career.
Be blessed by her Days of Grace series, including the first book, Friday Night Love.
---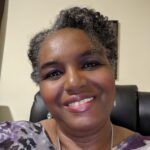 Even as she pursued degrees in textile technology, organizational leadership and finally, adult education, Rhonda McKnight's love for books and desire to write stories was always in the back of her mind and in the forefront of her heart. Rhonda loves reading and writing stories that touch the heart of women through complex plots and interesting characters in crisis.
Be blessed by The Bennett Family series and preorder the third book in the series, All They Need.
---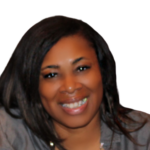 Vanessa Miller is a best-selling author, entrepreneur, playwright, and motivational speaker. She started writing as a child, spending countless hours either reading or writing poetry, short stories, stage plays and novels. Vanessa's creative endeavors took on new meaning in1994 when she became a Christian. Since then, her writing has been centered on themes of redemption, often focusing on characters facing multi-dimensional struggles.
Be blessed and preorder the first two books in her upcoming Dreaming of Love series, Dream Come True and Once Upon a Dream.
---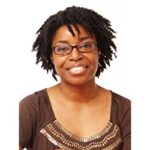 Tyora Moody writes soul-searching mysteries with a dash of romance. When Tyora isn't working for a literary client, she enjoys reading, spending time with family, binge-watching crime shows, catching a movie on the big screen, and traveling.
Be blessed by preordering Faithful Heart, Book 4 of her Reed Family series.
---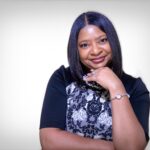 Stephanie Perry Moore is the trailblazing author of the Payton Skky Series, the first African-American Christian teen series. She has also penned several young adult, children and adult titles.
Be blessed by Chasing Faith.
---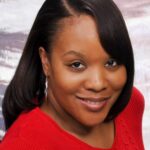 Kendra Norman's novels are known and widely applauded for their positive male lead characters and their combined romantic and suspenseful story lines.
Be blessed by Blondeva's Boys.
---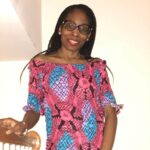 Unoma Nwankwor writes contemporary Christian romances that span Africa and the African Diaspora. Unoma weaves romantic tales for readers who enjoy stories centered around faith, family, and the rich culture of Africa. Through the pages, she promises you humor, tight hugs, forehead kisses, and above all else, redemptive, sacrificial love. Her readers are in love with her unique way of telling stories that capture the essence of her present home base in the USA and her Nigerian culture.
Be blessed by The Invisible Shackles series, including her upcoming To Breathe Again.
---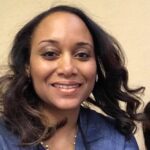 Vanessa Riley writes Regency Romances and Historical Fiction of dazzling multi-culture communities with powerful persons of color. Vanessa writes for historical romance readers who admire and acquire books that showcase women who find joy in sweeping kisses and strong sisterhoods. Even in the darkness, she promises to give you laughs and to show you how light always prevails and how love always, always wins.
Be blessed by her upcoming release, Island Queen, as well as her Rogues and Remarkable Women series, including the upcoming An Earl, the Girl and a Toddler.
---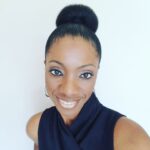 Kimberla Lawson Roby is a New York Times Bestselling Author and Speaker who has published 28 books, including her nonfiction title, THE WOMAN GOD CREATED YOU TO BE: Finding Success Through Faith—Spiritually, Personally, and Professionally. Kimberla's books have frequented numerous bestseller lists, such as The New York Times, USA Today, The Washington Post, Publishers Weekly, Essence, Black Christian News, Amazon, Barnes & Noble, and many others. In 2020, she was named by USA Today as one of the 100 black novelists you should read.
Be blessed by Casting the First Stone, the first book in her Reverend Curtis Black series.
---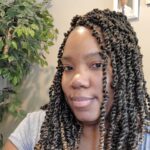 Leslie J. Sherrod, MSW, LCSW-C, LICSW, is the author of faith-based novels that speak to the hopes and dreams of diverse women. As both a writer and a social worker, Leslie tackles matters of current social significance, including mental health and wellness, healthy relationships, and spiritual growth—with the unique backdrop of page-turning, satisfying suspense and heartwarming humor. With a talent for drawing on raw emotions and painting vivid and meaningful imagery with her pen, her books have been welcomed at book club meetings, literary events, and church groups around the country as well as featured on various media outlets.
Be blessed by Man of My Schemes.
---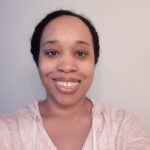 Toni Shiloh is a wife, mom, and multi-published Christian contemporary romance author. She writes to bring Him glory and to learn more about His goodness. Her novel, Grace Restored, was a 2019 Holt Medallion finalist and Risking Love is a 2020 Selah Award finalist.
Be blessed by An Unlikely Proposal.
---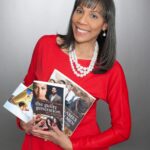 As a self-proclaimed genealogy sleuth, Pat Simmons is passionate about researching her ancestors, then casting them in starring roles in her novels. She describes the evidence of the gift of the Holy Ghost as an amazing, unforgettable, life-altering experience. God is the Author who advances the stories she writes.
Be blessed by Christmas Dinner and her Jamieson Legacy series, including the upcoming, Queen's Surrender.
---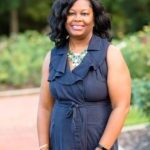 Chandra Sparks Splond is an editor, speaker and award-winning author and blogger. She is a 2019 recipient of the Learning for Life award presented by the Orlean Beeson School of Education at Samford University. In addition to having published several number one Amazon bestselling books, Splond's young adult novel Make It Work was named Alabama's Great Read 2017, Spin It Like That was chosen as a Popular Paperback for Young Adults by the Young Adult Library Services Association (YALSA), and The Pledge was a YALSA Quick Pick for Reluctant Readers.
Be blessed by her Worth the Wait series.
---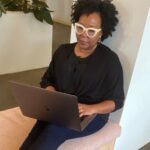 Michelle Stimpson the national bestselling, award-winning author of more than 50 books and 50 short stories. A former public school teacher, Michelle takes joy in teaching others through a good story. When not writing or spending time with family, Michelle enjoys coaching teachers, mentoring women as they grow spiritually, and she dabbles in making jewelry.
Be blessed by her Mama B series.
---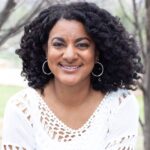 Kim Cash Tate is the bestselling author of several books. A former practicing attorney, she is also a Bible teacher with an active YouTube channel.
Be blessed by her Promises of God series, including her latest, As Long as I Cling.
---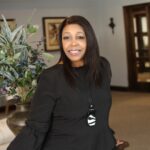 Jacquelin Thomas is an award-winning, best-selling author with 85-plus titles published. Jacquelin was a 2005 honoree at the Houston Black Film Festival for the movie adaptation of her novel, Hidden Blessings. She was the first recipient to receive the Writers Achievement Award at the North Carolina Book Festival in Winston-Salem. She also received a Lifetime Achievement Award from Romantic Times Magazine. Jacquelin has published in the romance, women's fiction, inspirational and young adult genres. Her second book in the Young Adult series, Divine Confidential, was nominated for a 2008 NAACP Image Award.
Be blessed by her Prodigal series, including the first book, The Prodigal Husband, and Jezebel series, including Jezebel.
---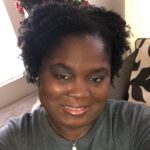 Denise M. Walker is a minister and founder of Hope-in-Christ Ministries, Inc, a wife, a mother, an educator, author, and mentor. Through Hope-in-Christ Ministries, she evangelizes by taking the message of the cross to the world through speaking and teaching, through her blog ministry, her podcasts, Hope in Christ w/Denise and Building Literacy and True Identity and the Hope-in-Christ Book Club. In addition, Denise is an editor, writing coach and the visionary of the Scribes' Network writing ministry which are coordinated through her writing business, Armor of Hope Writing & Publishing Services.
Be blessed by The Redemption Series, including the first book, Barren Womb.
---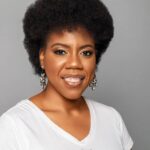 Kendy Ward first garnered recognition as a winner of BET's First Time Writer's Competition. She has since self-published a non-fiction work, and been featured in an anthology. She serves at Hope United Church as a minister and is the current president of the church's women's ministry, Kingdom Women United.
Be blessed by her Knight in Damaged Armor series.
---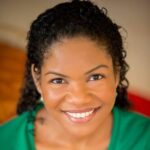 Preslaysa Williams is an award-winning author who writes contemporary romance and women's fiction with an Afro-Filipina twist. Proud of her African-American & Filipino heritage, she loves sharing her culture with her readers.
Be blessed by her upcoming release, A Lowcountry Bride.
---
This post contains affiliate links.