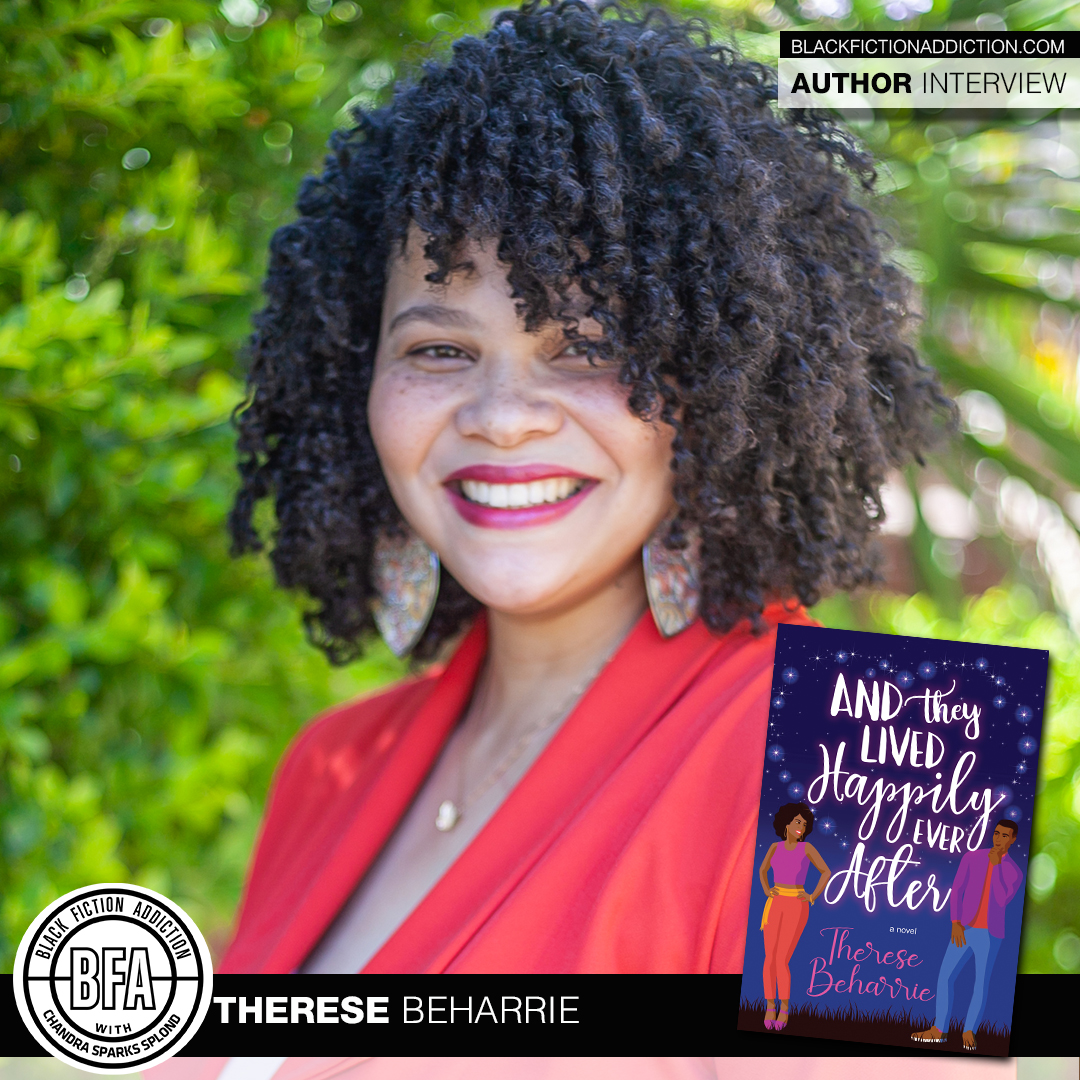 South African romance author Therese Beharrie is dreaming in color. She's stopping by today to talk about her latest release, And they Lived Happily Ever After.
Tell me about your latest book.
And They Lived Happily Ever After is about a romance author who has the magical ability to dream her romance novels. After sharing an amazing kiss with her best friend's younger brother, he suddenly starts appearing in her dreams, too, and that sparks a journey of love and self-discovery for them both.
What do you want readers to learn from the story?
The most important thing I'd like readers to take from this book—and all my books, really—is that they're worthy of love.
What do you want readers to learn from your life?
I believed in myself and my dream of becoming an author, and refused to accept the setbacks that may have made me believe otherwise. I want that for readers, too. Believe in yourselves and never allow anyone or anything to deter you from your dreams.
If you could pick another profession, what would it be and why?
A fiction editor. I love language and stories and wouldn't want to stray too far from that, especially if I couldn't write.
When did you fall in love with the written word?
I was young when my mother took me to the library, and I fell in love with reading. My love for writing quickly followed. I used to use all my father's old work diaries to write the most nonsensical things, and I loved that nonsense so much, haha.
What's something readers would be surprised to know about you?
I sometimes skim sex scenes. It depends on my mood, really, but sometimes I just want to get to the emotional progression of the relationship.
What books have you read lately and loved?
I recently read Julie James' It Happened One Wedding, and it was as lighthearted and sweet as I expected from my break-out-in-case-of-emergency book.
What books are you excited to read?
I have Miss Moriarty, I Presume? by Sherry Thomas, along with A Lot Like Adios by Alexis Daria and How To Marry Keanu Reeves In 90 Days by K.M. Jackson at the top of my TBR list.
What's next for you?
My next Harlequin Romance, Finding Forever on Their Island Paradise comes out next April, and A Ghost in Shining Armor, the next book in my paranormal rom-com series with Kensington will be out toward the end of 2022. You can find all the information on my books on my website (theresebeharrie.com/all-books).
Do you have anything you would like to add?
No, this is great, thanks.
---
Use the Black Fiction Addiction affiliate link to purchase your copy of And They Lived Happily Ever After.
---
Therese Beharrie is a South African romance author of several acclaimed novels, including And They Lived Happily Ever After and her One Day to Forever series. She takes pride in writing diverse characters and settings, and her books are often recommended for their heart and banter. She lives in Cape Town with her husband, her inspiration for every hero, and two adorable baby boys. You can follow her on social media (@ThereseBeharrie) or visit her at theresebeharrie.com.