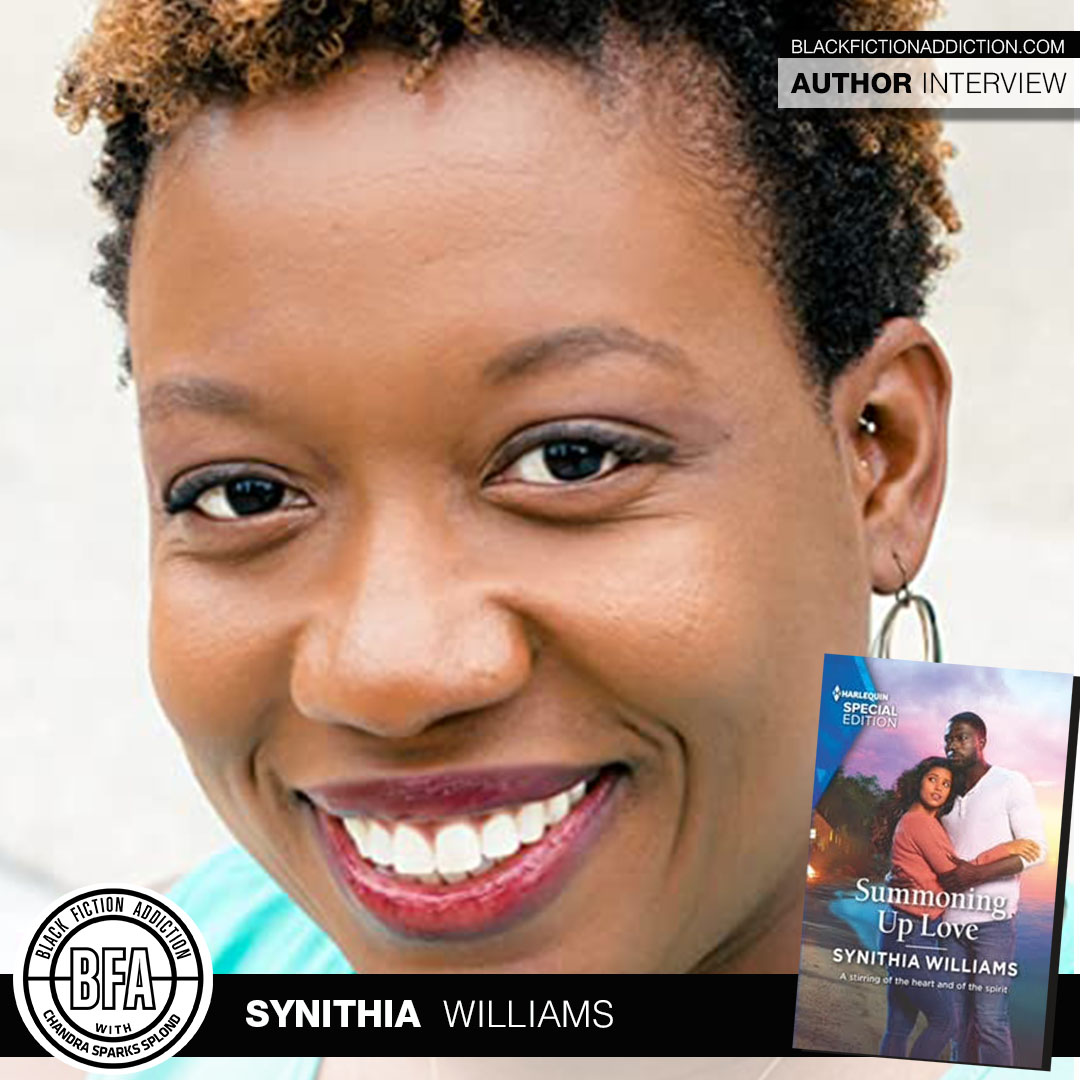 Author Synithia Williams is giving readers a new series they are sure to love. I recently spoke with her about Summoning Up Love.
Tell me about your latest book.
My latest book is Summoning Up Love. This is the first book in my new Heart and Soul Series and my first book for Harlequin Special Edition. It's about the oldest of three ghost investigating brothers who falls for the skeptical granddaughter of the woman who's house they're investigating.
What inspired you to write it?
I've always believed in ghosts and been a fan of paranormal television shows. One day I came across a show called Ghost Brothers with three Black ghost investigators, and I immediately thought I had to write a romance novel about this.
When did you fall in love with the written word?
I've been a fan of reading and writing since I was a kid. I wrote my first story when I was six or seven and have written stories and novels ever since. When I was younger I loved reading books. My love of stories with paranormal elements goes back to me inhaling Christopher Pike novels as a teenager.
What's the best part of being an author?
Getting a box of my finished books and hearing from readers who love my stories. Those are the end results that make it easier to sit down and write the next book.
What's the hardest part of being an author?
I recently changed day jobs, so I've found it challenging to turn off my day job brain and turn on my writing brain. I wish I had more hours in the day.
What books have you read lately and loved?
I recently listened to A Heart of Blood and Ashes after seeing someone recommend it somewhere online. I was sucked in and missed my exit going to work listening to it.
What book(s) are you most excited to read next?
I can't wait to read They Come at Knight by Yasmin Angoe. I read Her Name is Knight, book one in the series, and loved it.
Who would you cast in a movie to play your main characters?
That's a hard question because I didn't pick a celebrity as my muse for Summoning Up Love. Honestly, when I saw the cover I gasped and said "That's them!" So the creative team at Harlequin did a great job translating what was in my head.
What's next for you?
I've finished writing all three books in the Heart and Soul Series, and now I'm working on a new small-town series for Harlequin's HQN line. I'm back to being messy with a story about a woman trying to stop her mother's wedding only to fall for the son of her potential stepfather.
Do you have anything you would like to add?
I hope readers enjoy Summoning Up Love! Even if you're not typically a paranormal romance reader, you'll enjoy. The ghost investigation is the backdrop in a contemporary setting.
---
Use the Black Fiction Addiction affiliate link to purchase your copy of Summoning Up Love.
---
To learn more about Synithia Williams, contemporary romance writer, visit her online or connect with her on social media.
Website: www.synithiawilliams.com
Twitter: twitter.com/SynithiaW
Instagram: Instagram.com/SynithiaW
Facebook: facebook.com/synithiarwilliams