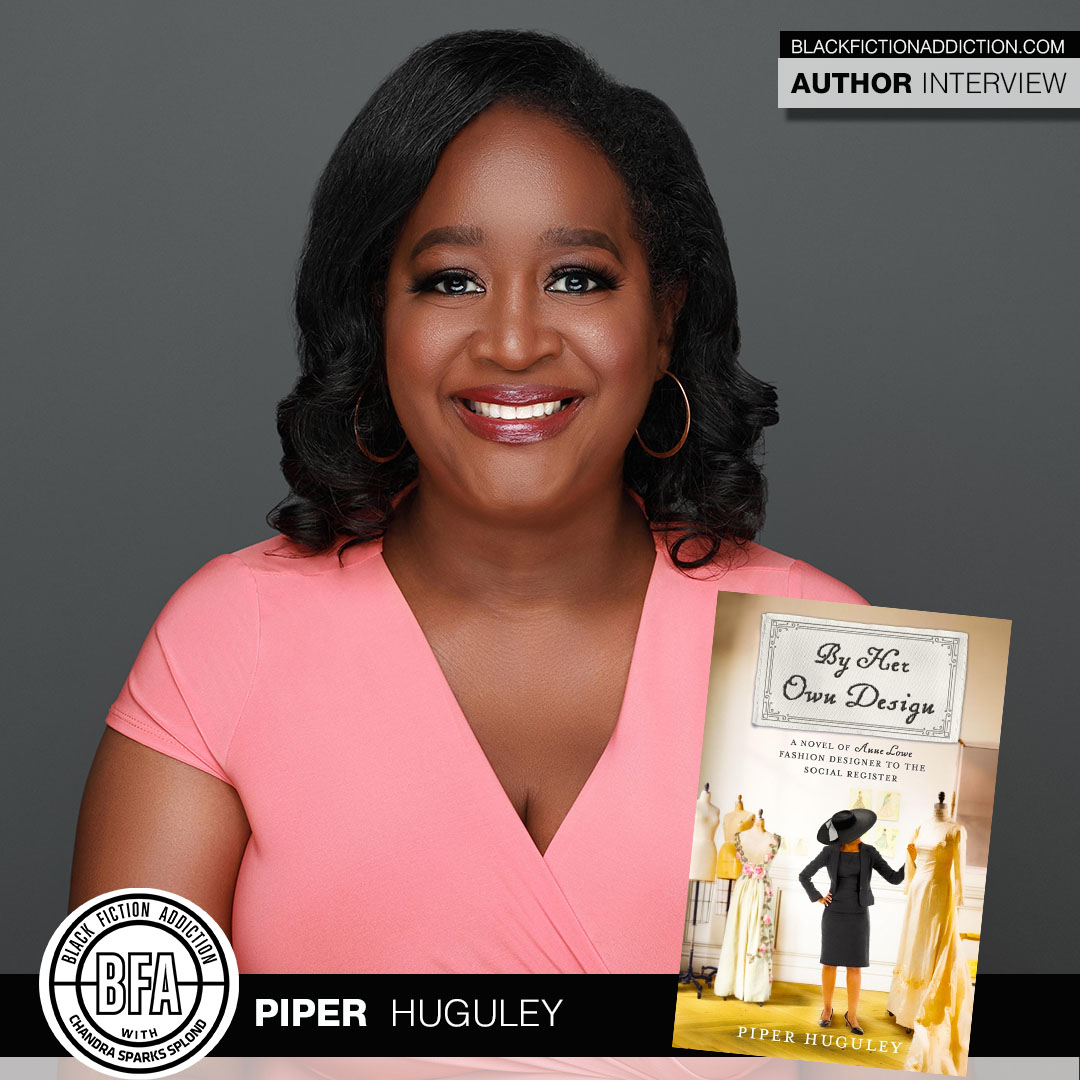 Author Piper Huguley is making big moves as she switches her focus to biographical historical fiction. I recently spoke with her about By Her Own Design.
Tell me about your latest book.
Few people know that the woman who made one of the most famous wedding dresses in history, that of Jackie Kennedy, was designed by a Black woman named Ann Lowe.  By Her Own Design is about her climb to becoming a fashion designer for the haute couture.
What inspired you to write it?
My editor put out a call on Twitter for someone to write Ann Lowe's story.  I had long planned to make the move to writing biographical historical fiction about unheralded Black women.  I had a list of folks in my mind, but when I saw this call, I saw a way to get a foot in the door. When I read Ann Lowe's story, I knew I could write that novel.
When did you fall in love with the written word?
I learned how to read when I was three years old.
What's the best part of being an author?
Bringing light to the unknown stories of amazing Black women.
What's the hardest part of being an author?
Trying to get people to read your book.
What books have you read lately and loved?
Breaking the Maafa Chain by Anni Domingo
Carolina Built by Kianna Alexander
The Dust Bowl Orphans by Suzette D. Harrison
Things Past Telling by Sheila Williams
What book(s) are you most excited to read next?
One True Wish by Trisha Thomas
Mademoiselle Revolution by Zoe Sivak
Who would you cast in a movie to play your main characters?
Ann Lowe:  She was known to be petite and small, due to malnutrition in her youth. Demi Singleton could play Ann when she was young. Then someone like Quinta Brunson, who might be looking for a drama role, could play Ann as an adult.
Janey: Regina King or Aunjanue Ellis
Georgia: Phylicia Rashad or Alfre Woodard
Lee Cole:  Donald Glover
What's next for you?
American Daughters, the story of the secret friendship of Portia Washington (daughter of Booker T Washington) and Alice Roosevelt (daughter of Theodore Roosevelt).
Do you have anything you would like to add?
We as a people must begin to understand our history on our own terms without white supremacist ways of knowing and explaining.
---
Use the Black Fiction Addiction affiliate link to purchase your copy of By Her Own Design.
---
To learn more about Piper Huguley, visit her website or connect with her on social media.
Website: piperhuguley.com
Facebook:   facebook.com/piper.huguley
Twitter: https://twitter.com/piperhuguley
Instagram: instagram.com/piper_huguley/