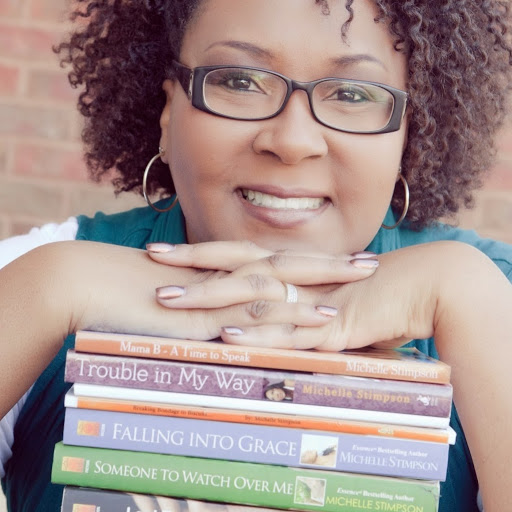 Author, speaker and educator Michelle Stimpson is back with another tale in her popular Mama B series.
"[Mama B, A Time to Plant] is the sixth book in the Mama B series, which has been going strong since 2012," she said. "Mama B is a 70-something, witty, southern woman of God who claims she just wants to live life in peace with her new husband, Frank, but God always puts someone in her life who needs help. This time she's reluctantly ministering to a ministering evangelist, Falanda McPherson, who has more titles than my books. Falanda is long on rebukes but short on love. Falanda's mouth gets both her and Mama B in a whole lot of trouble—but that's just the beginning."
Stimpson believes Mama B's character strikes a chord with readers.
"I think people like Mama B because she reminds them of their grandmothers, aunts, and church mothers," Stimpson said. "She's sweet and kind, but she's not perfect. Readers have actually told me that they re-read Mama B books just to feel close to her and her God."
Developing a relationship with God is a theme in all of the Christian fiction author's books. So far, she has written and co-authored more than 34.
"I don't think I chose to write [Christian fiction], I just really couldn't think of another way to help my characters solve their issues than to surrender to God," she said. "When I wrote my first book (Boaz Brown) people enjoyed the interracial romance, but I got just as many comments about how their eyes were opened as they saw a character who actually got up each day and meditated, had conversations with God, even had disagreements with Him. I enjoy this genre so much because I get to share Christ with people, and that's what I think Christian fiction should do."
For fans of the prolific author, more stories are coming soon.
"I'm working on a book for wives with a Christian counselor. It's sooooo fun," she said. "I'm also working on a full-length romance, which I haven't done in a loooong time."
To learn more about Michelle Stimpson and her books, visit www.MichelleStimpson.com.
(via Hope for Women)