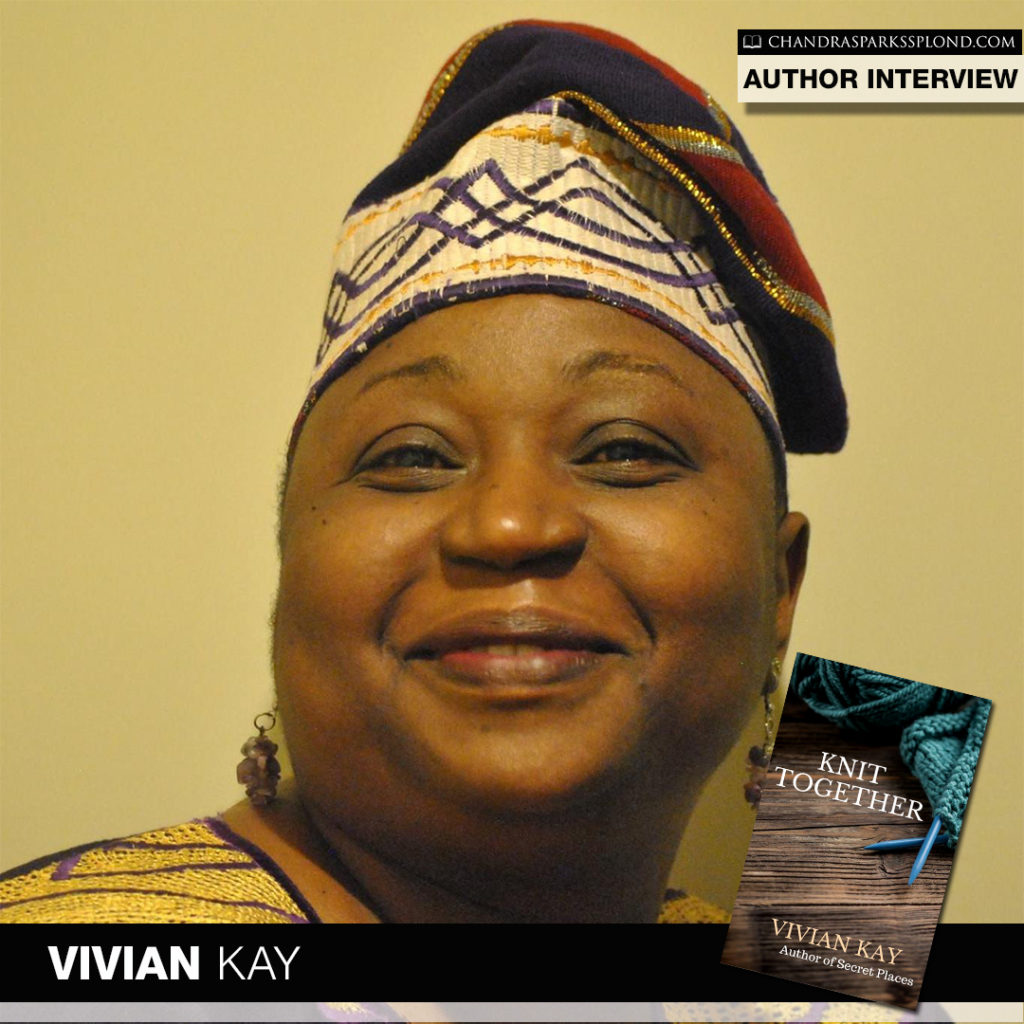 Christian fiction author Vivian Kay explores how one decision can create a series of life-changing events in her latest release, Knit Together.
Tell me about Knit Together.
Knit Together is the story of Marigold Shadd and Logan van Basten. The best friends ran away from their small town in rural Ontario and spent a decade working on several cruise ships. They were back in Canada when Logan asked Marigold to act as a surrogate because his wife was unable to have children. Marigold agreed. That decision led to a series of life-changing events.
Why did you decide to write it?
The idea came after I'd read a newspaper article about a surrogate mother and the challenges she faced after an unexpected diagnosis. As a social worker, I've always been interested in issues related to surrogacy and adoption.
What do you want readers to learn from the book?
Knit Together tackles the subjects of faith, love, forgiveness, friendship, family dynamics and breached boundaries. I hope the story offers readers a fresh perspective on these subjects.
What do you want readers to learn from your life?
I hope the personal stories I share serve as a reminder that indeed God is a giver of many second chances and the sustainer of dreams.
What advice do you have for readers who want to write a book?
I think it's important that you determine what success as a writer would look like for you. Read across genres. Write as often as you can. Build a circle of people who read your work and give you honest feedback. Be open to constructive criticism. Believe in yourself. This writing journey is a marathon, not a sprint.
What's next for Vivian Kay?
I'm working on the sequel to my debut novel, Secret Places. Titled Send Me, the novel, set in Canada and Nigeria, will focus on Debo and Adele Ajala. They are two of the main characters from Secret Places. I'm also working on a sequel to Knit Together for readers who want more of Marigold and Logan. I don't have definite publication timelines. I'm just writing as fast as I can.
Do you have anything you would like to add?
I love to hear from my readers. Please don't hesitate to contact me if you have any question or comment.
About the Author:
Vivian Kay is a debut Christian fiction author whose faith stories are woven around the themes of human imperfection, divine encounters and redemption. When she is not writing or daydreaming about writing, you'll find her playing simultaneous games of online scrabble or snuggling up with a good book. A wife and mother, Vivian lives in a quiet corner of Canada's banana belt.
Connect with Vivian Kay:
Website:  https://viviankay.com
Facebook: https://www.facebook.com/VivianKayAuthor
Twitter: https://twitter.com/VivianKayAuthor
Instagram:  https://www.instagram.com/viviankayauthor
Use my affiliate link to purchase your copy of Knit Together.