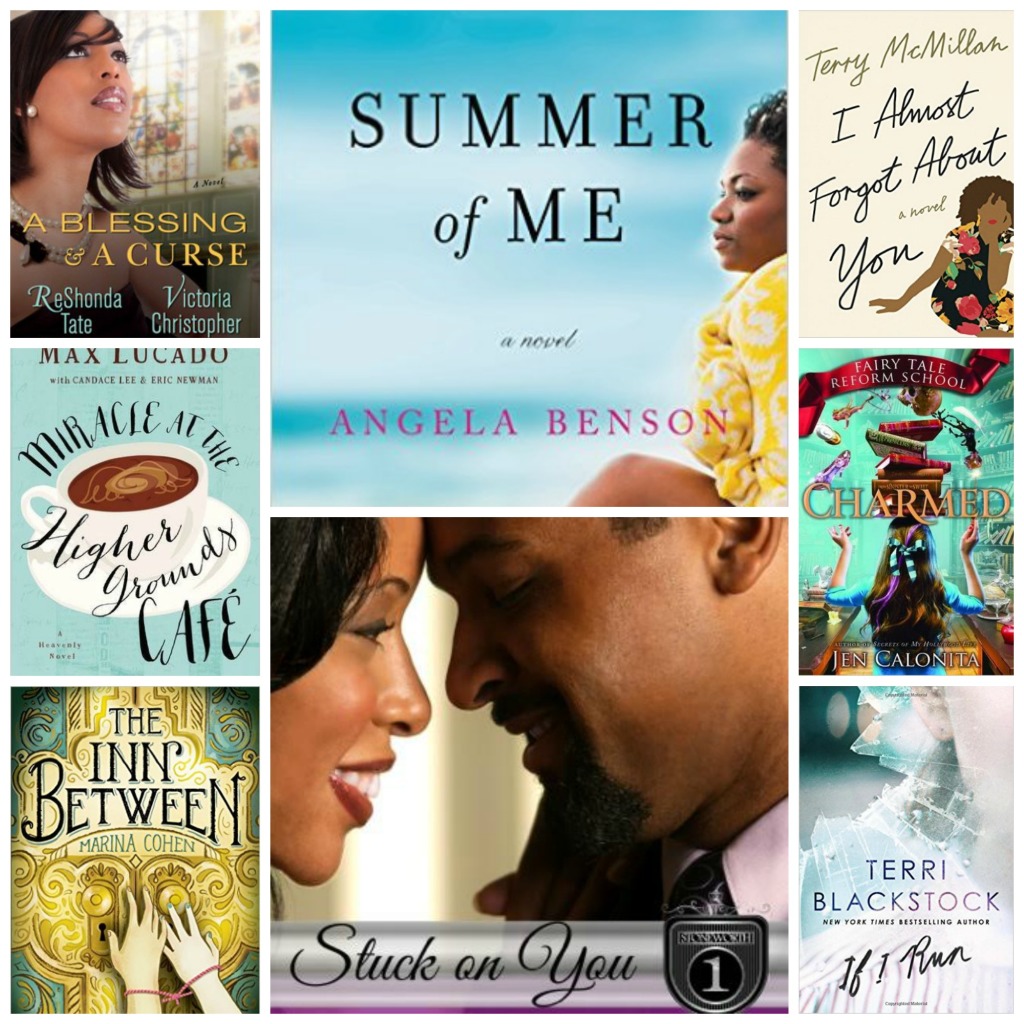 Summer of Me by Angela Benson
When Destiny sends her children to spend the summer with their father and stepmother, she decides to spend the time addressing her own needs, including finishing her college degree. Her mind isn't on romance—until she meets Daniel. As she finds herself falling for the pastor, she also grows in ways she never imagined!
A Blessing and a Curse by ReShonda Tate Billingsley and Victoria Christopher Murray
First ladies Jasmine Cox Larson Bush and Rachel Jackson Adams are back and up to their own schemes in this latest installment of the popular series.
If I Run by Terri Blackstock
Casey Cox's DNA is all over the crime scene, and she has to flee before she's arrested…or worse. The truth doesn't matter anymore. But what is the truth? That's the question haunting Dylan Roberts, the war-weary veteran hired to find Casey. Though the crime scene seems to tell the whole story, details of the murder aren't adding up. Casey Cox doesn't fit the profile of a killer. If she isn't guilty, why did she run?
Charmed by Jen Calonita
In this Fairy Tale Reform School sequel, Alva, AKA The Wicked One who cursed Sleeping Beauty, has declared war on the princesses, and she wants the students of Fairy Tale Reform School to join her. As her criminal classmates give in to temptation, Gilly goes undercover as a Royal Lady in Waiting to unmask a spy…before the mole can hand Alva the keys to the kingdom.
The Inn Between by Marina Cohen
As a young adult and middle grade author, I am a huge fan of children's books. The Inn Between follows 11-year old Quinn, who has had some bad experiences lately. She was caught cheating in school, and then one day, her little sister Emma disappeared. During a family trip, Kara's family disappears. Will she and her friend Quinn be able to figure out what happens to them before it's too late?
Miracles at the Higher Grounds Café by Max Lucado
After a public split from her NFL superstar husband, Chelsea Chambers steps out of the limelight and behind the counter of the Higher Grounds Café. When her hard work still doesn't pay the bills, Chelsea finds herself in need of a miracle. Enter a stranger who brings with him a curious string of events. A shocking discovery gives Chelsea the courage to ask and heave answers in unexpected ways.
I Almost Forgot About You by Terri McMillan
Dr. Georgia Young's wonderful life isn't enough to keep her from feeling stuck and restless. She decides to quit her job as an optometrist and moves. Soon, she finds herself on a wild journey that may or may not include a second chance at love.
Stuck on You by Michelle Stimpson
This book will launch Stimpson's Stoneworth series about a godly family with strong patriarchs. Back in college, Braxton Stoneworth and Tiffany Warren were just friends…until one spring night heightened their feelings for one another. A few years later, can Braxton win the heart of the woman he never forgot?
What books are you excited about this year?