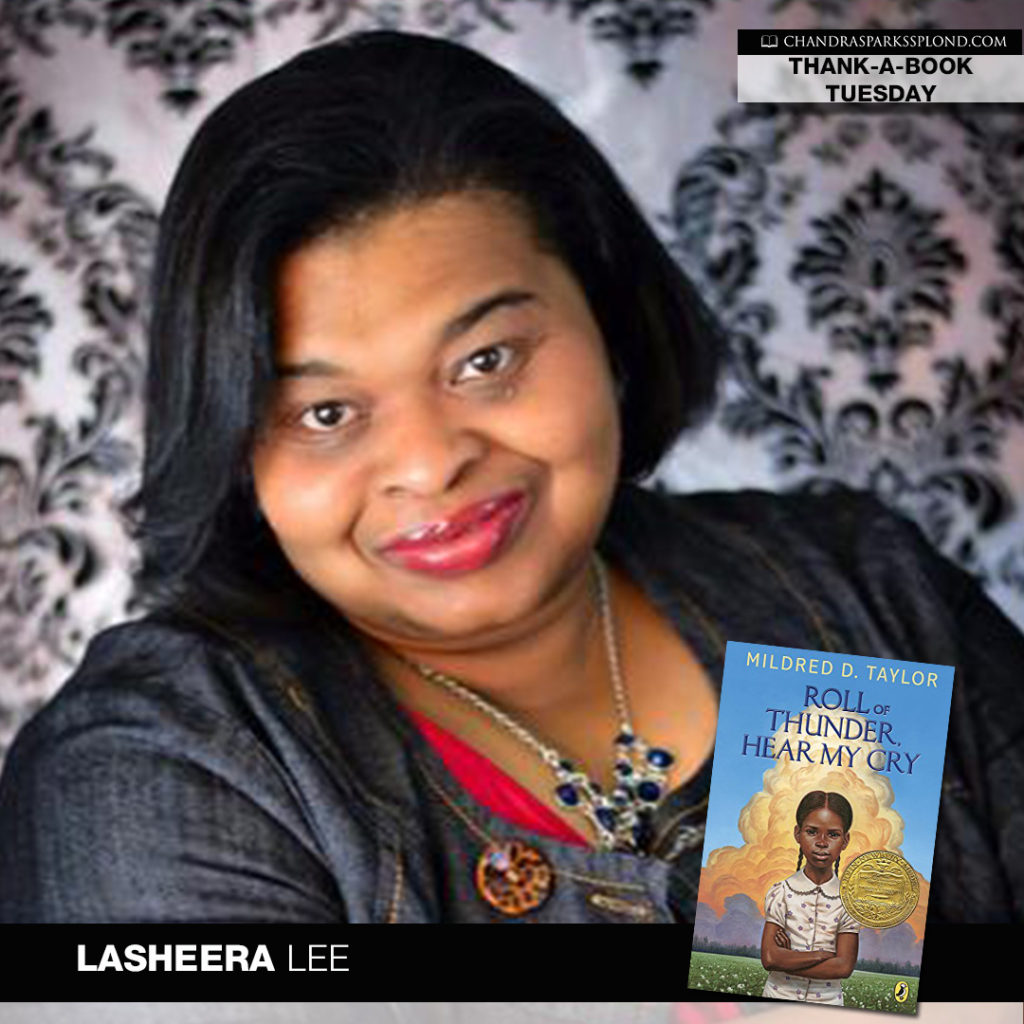 In her various roles, LaSheera Lee has read a lot of books, but she has one that changed her life.
Occupation
Wife, Mother, Educator, Podcaster, Publishing Manager
What is the book that changed your life?
Roll of Thunder Hear My Cry by Mildred Taylor is the book that changed my life.
Tell me about the book.
The book is set in Mississippi at the height of the Depression; this is the story of one family's struggle to maintain their integrity, pride, and independence in the face of racism and social injustice. The story is told through the eyes of Cassie Logan. Cassie Logan, an independent girl who discovers over the course of an important year why having land of their own is so crucial to the Logan family, even as she learns to draw strength from her own sense of dignity and self-respect. Cassie goes through an eye opening lesson of love, truth, and family that shapes her reality and future.
Why did it impact you?
Well….believe it or not, I initially had trouble reading in the first grade. My mother took the lead and ran a mommy reading camp. Soon, books emerged as my favorite hobby. I quickly went from a kid who ran from books to a girl that could not put a book down.  My teachers and librarian quickly took note of my new found passion.  My reading grade significantly increased. In addition, I was often asked to assist other students.  As much as I loved reading, I longed to see characters that look like me.  One day, one of my favorite librarians gave me a gift. She knew I loved to read. She stated that she had ordered a book with specifically me in mind. I was flattered that she would think about me. She handed me the book Roll of Thunder Hear My Cry. Initially, I could not wrap my head around the fact that there were black children on the cover. The librarian smiled at my reaction.  She gave me a hug and sent me back to my class. I immediately started reading the book. Instantly, I could identify with Cassie sense of trying to belong and do the right thing. The characters sense of family, vernacular, and love of God called out to me. Roll of Thunder Hear My Cry helped me adjust to my new emerging world. I had just lost my grandfather and we were moving to a new house. My world was uncertain and changing. However, just like the fire raging on the Logan's land. I knew that the uncertainties of life, issues a new beginning. Roll of Thunder Hear My Cry is "that" book for me.
Is there anything you would like to add?
The push to read, discuss, and push diverse literature is one of my passions. Often, through media and politics, people of color are not displayed in a positive manner. People of all backgrounds need to be exposed to diversity in literature. Relationships, trials, and victories are seamless through the fabric of our society. The public needs to know that all cultures and backgrounds have a voice that needs to be heard.