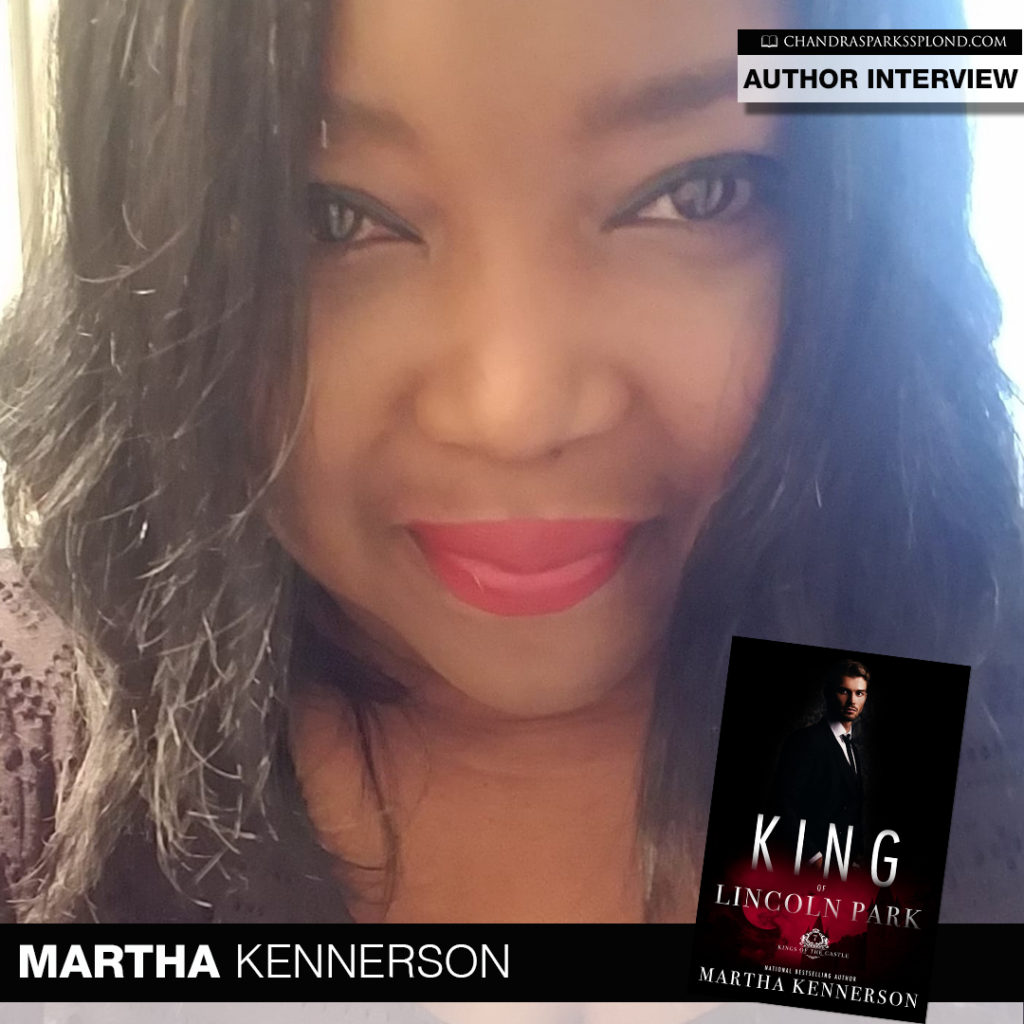 Please join me in welcoming Martha Kennerson today to discuss her book King of Lincoln Park. 
Tell me about your latest book.
King of Lincoln Park is part of the Kings of the Castle standalone series, a story that centers on an organization whose focus is helping others achieve their goals. Grant Khambrel is a successful architect and owner of a multi-million-dollar construction company. A dark secret could destroy it all unless he's willing to betray the men he considers his family and hand over access to The Castle. The Castle series was an idea conceptualized by Naleighna Kai, and it was an honor to be part of this wonderful group of prolific authors.   
Why did you decide to write it?
Being a part of the Kings of the Castle series was a unique opportunity. We were given a concept—an idea that I loved—and were asked to develop a story around a few parameters. It was challenging but also allowed me to broaden my imaginations and expand my writing skills.
What do you want readers to learn from the story?
Grant Khambrel lost his parents at a young age and was raised by his uncle in an environment, unlike anything he was accustomed. He soon learns that family comes in many forms. I want my readers to cherish their family no matter what form it takes, and have empathy for those who may not have the same upbringing.
If you could pick another profession, what would it be and why?
I spent nearly 30 years as an executive in sales and marketing. While I'm still working full time, only in a different field, I'm finally doing what I was meant to do. One day I hope to be able to write full time.
What's the best part of being an author?
I love the whole creative process of bringing a story forward. I take an idea, develop the story, and wait for the characters to introduce themselves to me. I let the characters guide me through the writing process to tell the story. It's a great feeling. 
What's the worst part of being an author?
The moment when you sit down to write, and nothing comes. It's not writer's block because I usually know what I want to write. It's my characters voices that I'm missing. My characters are spoiled and want my undivided attention. When life gets in the way and splits my focus, my characters go quiet. So if I think I'm ready to write, my characters may not be, and I have to wait.
What's next for you?
I have several story outlines I've written, and I'm just waiting and see which one speaks first. I'm very excited to see what's next, too.
Do you have anything you would like to add?
I love reading, and I'd like to encourage others to do the same; it's my favorite pastime. I want to ask readers to keep supporting their authors. 
To learn more about national bestselling and award-winning author Martha Kennerson, visit her website www.marthakennerson.com or connect with her on Facebook and Twitter (@KennersonBooks).
Use my affiliate link to purchase your copy of King of Lincoln Park.