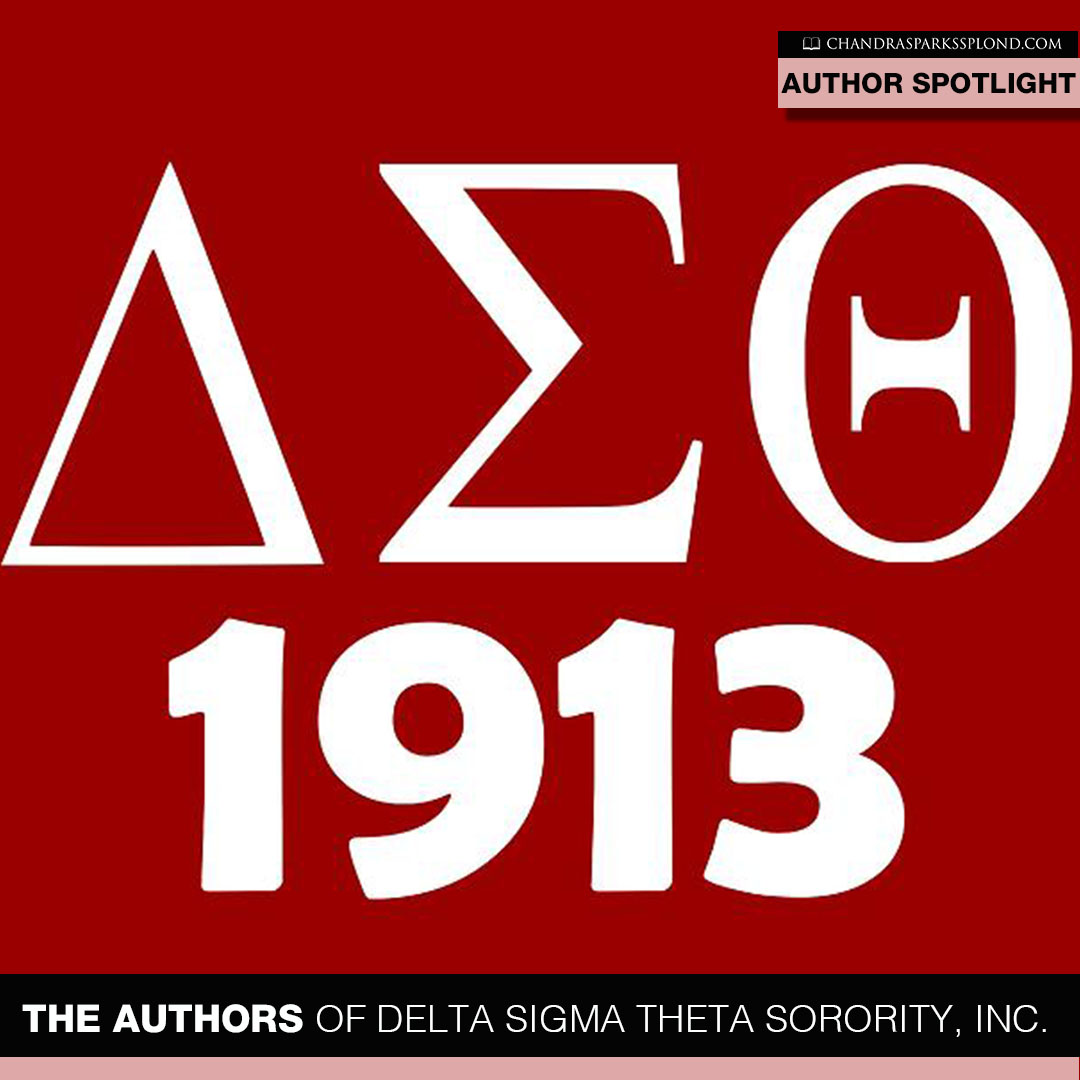 Happy Founders' Day to the ladies of Delta Sigma Theta Sorority, Inc.
Delta Sigma Theta Sorority, Inc. is a Greek-lettered sorority of college-educated women dedicated to public service with an emphasis on programs that target the African-American community. It was founded on January 13, 1913, by 22 collegiate women at Howard University in Washington, D.C. and boasts an impressive roster of college-educated women, including some amazing authors.
Today, join me in celebrating some of the authors of Delta Sigma Theta, all of whom have given me permission to include them in my roundup.
---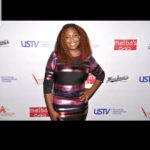 Nancey Flowers Harris
Nancey Flowers Harris is the founder of Flowers in Bloom Publishing as well as Flower Child Books, which focuses on books for children with disabilities.
She has worked as the executive vice president of Wendy Williams Productions and was also the executive director of The Hunter Foundation, which provided support and resources to young people who fell victim to drug addiction or substance abuse. Nancey worked at BET Networks, where she was a leading account executive who supervised and negotiated sales efforts leading to multi-million-dollar partnerships as well as closed a first-time luxury auto advertiser.
Nancey Flowers Harris also worked at Black Enterprise as a multimedia sales manager where she was responsible for selling print, digital, broadcast and events.
An entrepreneur at heart, in 2003, Nancey launched Flowers & Hayward Publicity, an entertainment and public relations company dedicated to brand development, talent marketing, and press placements. Clients included radio and television personality Wendy Williams, retired NFL wide receiver Terrell Owens, rapper/producer Doug E. Fresh, and playwright David E. Talbert.
An accomplished writer, Nancey has authored several novels, including A Fool's Paradise; Shattered Vessels, a No. 1 Essence Bestseller; and No Strings Attached. She is also the contributor to acclaimed anthologies Proverbs For The People, I Didn't Work This Hard Just to Get Married and appeared on Wendy Williams to promote her novel He Was My Man First.
Nancey graduated from Morgan State University in Baltimore with a bachelor's degree in mass communications, and she's presently attending the City University of New York for her master's degree in business and leadership.
Nancey is an active member of Delta Sigma Theta Sorority, Inc.
Check out: Shattered Vessels
---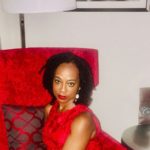 Jacqueline J. Holness
Jacqueline J. Holness is a seasoned journalist with 15 years of professional experience writing and working for an assortment of newspapers, magazines, websites and other publications. Currently, she is a correspondent for Courthouse News Service, an online, national news service for attorneys. She is responsible for writing about new litigation filed in the United States District Court for the Northern District of Georgia as well as four metro Atlanta court systems. Prior to working for Courthouse News Service, Jacqueline worked primarily as an education reporter for the News Daily newspaper covering the Clayton County Public School System, the fifth largest school system in Georgia. Aside from covering the education beat, she frequently wrote in-depth feature pieces and columns in which she explored her faith and other issues. She also worked as a reporter for the Clayton Neighbor newspaper where she covered several beats including education and county and city governments.
Through her business, Selah Communications, Jacqueline has also written for several publications, websites and organizations. Currently, she is a columnist for The Lookout magazine, and a contributor to Urbanfaith.com. Her articles have appeared in UPSCALE magazine, Christianity Today magazine, The Atlanta Journal-Constitution, Atlanta Business Chronicle newspaper, Atlanta Tribune: The Magazine and Atlanta Home Improvement magazine. In 2012 and 2013, she won an Atlanta Association of Black Journalists award for her business reporting with Atlanta Tribune: The Magazine. Her work has also appeared on Citysearch.com and the New Georgia Encyclopedia website. In addition, she has written for the Atlanta Convention & Visitors Bureau. After the Altar Call: The Sisters' Guide to Developing a Personal Relationship With God, published by Nevaeh Publishing, is her first book.
Jacqueline J. Holness may be contacted by email at [email protected].
Check out: Destination Wedding
---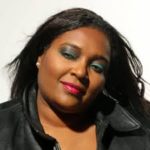 LaJill Hunt
LaJill Hunt is a native of Mobile, Alabama, who burst onto the literary scene in 2003 with her debut novel, Drama Queen. The memorable characters she created and the entertaining stories she told quickly drew best-selling success and a following of fans, young and old. Although known for her urban chick-lit novels, she has also contributed to the street anthology series Around the Way Girls, and penned an urban romance Another Sad Love Song. Her erotica short story, Catch 22, is currently available as a digital download.
Check out: Private Property
---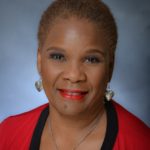 Brenda Jackson
Brenda Jackson, New York Times and USA Today bestselling author, was born in Jacksonville, Florida. She earned a bachelor of science degree in business administration from Jacksonville University. She married her high school sweetheart, Gerald, and they have two sons, Gerald Jr. and Brandon. Her professional writing career began in 1995 with the release of her first book, Tonight and Forever. Since then she has written over 125 titles, which includes a made-for-television movie by BET, One Special Moment as well as the movie, Truly Everlasting. She was a 2012 NAACP Image Award Nominee for Outstanding Literary Fiction for her book, A Silken Thread; and was named Romance Writers of America's Nora Robert's Lifetime Achievement Award recipient for 2012.
Check out: Duty or Desire
---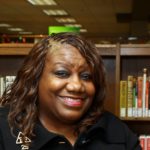 Rose Jackson-Beavers, chief executive officer of Prioritybooks Publications, grew up in East St. Louis, Illinois. She is an inspirational speaker who speaks to various faith-based groups on the stigma of mental health in African American communities. She enjoys working with people and has received many awards and recognition for her work in youth empowerment and publishing. Rose is the author of ten books and has published 37 authors and over 100 books through her company. Her books A Sinner's Cry and Broken Spirit were finalists in the Religious and African American Fiction categories in The Next Generation Indie Book Awards 2012 in 2018. You can reach Rose at [email protected]. Visit her website at www.rosejacksonbeavers.com. 
Check out: Broken Spirit
---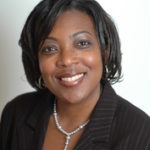 Terri Ann Johnson
Terri Ann Johnson is a national bestselling author for her contribution to the Brown Girls Books anthology All I Want for Christmas. She has always had an enthusiasm for reading which blossomed into a desire to write. She is a mom and loves to travel with her family and friends. She is a finance professional in Washington, DC. She is a member of East Friendship Baptist Church under the spiritual tutelage of Reverend Melvin M. Maxwell.
Check out: This Can't be Us
---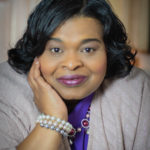 La Sheera Lee
Award-winning blogger La Sheera Lee, M.Ed., is a wife, mother, educator, podcaster, moderator, and author. She is on a mission to help others to see the beauty of their own voices.
La Sheera, also known for her savvy as a social media strategist and influencer, loves to help people connect the dots. She utilizes the power of social media to inspire, inform,  and educate on a global level.
A native of a small city in Virginia, this teacher of the year realizes that success is leading the next person forward. It is time we all shine together. In her very limited spare time, she has written a motivational book called Don't Forget To Shine—For Women Who Forget To Put Themselves First. The book highlights steps to get you to the next level.
She is also the founder of the artistic event Lights! Camera! Action! #LCA is an experience that fuses books, movies, and art into an interactive weekend.
You can hear her on www.blogtalk.com/readyoulater. Where your voice is heard. She interviews guests who have something to say about life, culture, and business. You can contact her at readyoulater.biz or @readyoulater on Twitter and Instagram.
Check out: Don't Forget To Shine—For Women Who Forget To Put Themselves First
---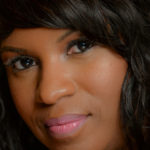 L.A. Lewis
Bestselling author L.A. Lewis is a native of Baton Rouge, Louisiana. She the author of three novels, two motivational books, and one daily devotional. She's a contributing author to Motherhood Diaries, a literary award-winning anthology. L.A. Lewis is a member of M-LAS, Macro Literary All-Stars, a writing support group. Together they've published a reference book for authors and aspiring authors titled, Baring it All: The Ins and Outs of Publishing.
In addition to writing, L.A. is also a motivational speaker and writing coach. Please visit http://www.authorlalewis.com to learn more about L.A. Lewis and her upcoming novels and events.
Check out: Torn
---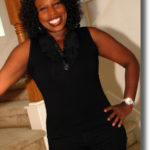 Victoria Christopher Murray
Victoria Christopher Murray is the author of more than 20 novels including: Greed; Envy; Lust; The Ex Files; Lady Jasmine; The Deal, the Dance, and the Devil; and Stand Your Ground, which was named a Library Journal Best Book of the Year. Winner of nine African American Literary Awards for Fiction and Author of the Year (Female), Victoria is also a four-time NAACP Image Award Nominee for Outstanding Fiction. She splits her time between Los Angeles and Washington, DC. Visit her website at VictoriaChristopherMurray.com.
Check out: Greed
---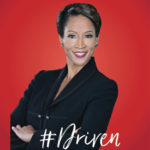 Corey Minor Smith
Attorney Corey Minor Smith is a thought leader and social justice advocate for mental health in communities across the nation. Smith produces radio roundtable conversations with youth and community members to discuss ways to reduce the stigma associated with mental illness. Smith has served as a keynote speaker at numerous national and international gatherings. She was a panelist during the Housing and Development Law Institute conference in Washington, DC. Smith also presented in Cape Town, South Africa during the Southern African Housing Foundation Conference as a delegate of the United States.
After being directly involved in the mental health industry for over 20 years, Smith is a highly sought-after speaker and has been featured at conferences, on panels, TV, radio, podcasts and Sirius XM programs as an advocate for services and treatment for those living with mental illness. Smith has also written articles for blogs and on-line magazines in addition to using her highly celebrated debut book, #Driven, as a resource for family and friends that have loved ones living with mental illness.
Smith earned a bachelor's degree of Arts in English and a master's degree of Education in Guidance and Counseling from Bowling Green State University. She then earned her Juris Doctorate from the University of Toledo College of Law. In addition to being a member of the Ohio and Georgia bars, Smith is also licensed to practice before the United States District Court of the Northern District of Ohio. Currently, Smith serves as General Counsel for Stark Metropolitan Housing Authority of which she was once a resident. She has received numerous accolades and awards, including the Boy Scouts of America Buckeye Council Spirit of Scouting Award, She Elevates Woman of Courage Award, induction into the YWCA Women's Hall of Fame, and was named an ATHENA International Women's Leadership Finalist.
Smith also served as a Canton City Council at Large member after receiving the most votes out of five other candidates. She is the first African American to ever be elected to a city-wide position in Canton, OH. As a city council member, Smith focused on supporting community development block grant funds being allocated to address mental health issues among youth and enhancing community awareness about services and resources available in the community. Whether she is speaking at the lectern, holding forth in court, or conversing in dialogue in community centers across the country, Attorney Corey Minor Smith is a well-versed speaker, thinker and community activist.
---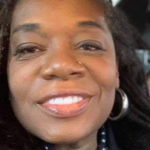 Tracy Price-Thompson
Tracy Price-Thompson is a speaker, novelist, editor, and retired United States Army Engineer Officer. She is the national bestselling author of the novels, Black Coffee, Chocolate Sangria, A Woman's Worth, Knockin' Boots, Gather Together in My Name, and 1-900-A-N-Y-T-I-M-E. Born and raised in Brooklyn, New York, Price-Thompson is a Ralph Bunche graduate fellow who holds an undergraduate degree in business, and a master's degree in social work. Her novel, A Woman's Worth, which illuminated the practice of female genital mutilation in Africa, won the 2005 Hurston/Wright Legacy Award for Contemporary Fiction. Price-Thompson is a contributor to Chicken Soup for the African American Soul, and her short memoir, "Bensonhurst: Black and Then Blue," published in Simon & Schuster's anthology series Children of the Dream: Our Stories of Growing Up Black in America, describes her experiences helping to integrate the public schools of New York City. The work is encapsulated in the Library of The National Humanities Center in The Making of African American Identity Volume III under the theme, "Overcome?"
Check out: Black Coffee
---
Please check back often for updates to the list.
If you are a Delta Sigma Theta are who would like to be included in the roundup, email me.
Interested in seeing your favorite Delta authors? Check out the Delta Authors on Tour in various regions of the country.
https://dstsouthernregion.com/delta-authors-on-tour
https://www.eventbrite.com/e/delta-authors-on-tour-in-the-farwest-region-registration-85365539627