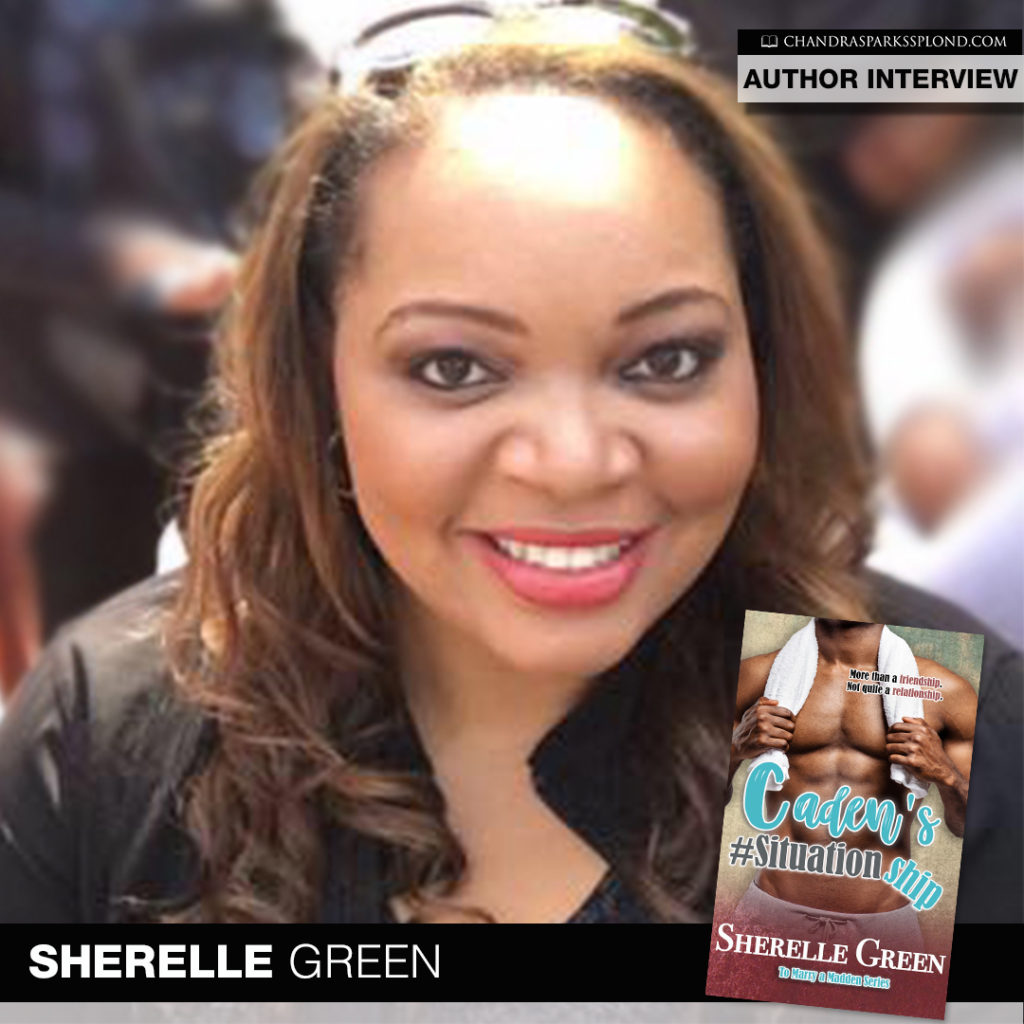 Award-winning author Sherelle Green is back with the latest book in her To Marry a Madden series.
Tell me about your latest book.
My latest book, Caden's #Situationship, recently released, and it's the third book in the To Marry a Madden series. In this novel, readers get up close and personal with southern gentleman, Caden Madden. Unlike his brothers, Caden has never experienced the type of love that would make a man move mountains for his woman. Until he's face-to-face with Cordelia Sugar Rose.
She's a spitfire southern belle who's unique in every way. However, due to family obligations, she hasn't been living her truth for years. It doesn't take long for her to realize that while she may have secrets that most wouldn't understand, so does Caden. He's not the man everyone sees, but to her, he's so much more. Not before long, they end up in a situation neither saw coming.
Why did you decide to write it?
Caden's story was actually the first storyline I created in the series, but for some reason, I wasn't able to actually write it at the time. After penning the first couple books, I realized it was because his story wasn't meant to be told until now. Up until Caden's #Situationship, readers didn't really know much about him besides the fact that he was the Madden brother who decided to stay grounded in his country roots, while the rest of them moved to large cities.
I really wanted to write Caden and Cordelia's story because I felt like both were often judged at first glance. People sum up their character without even giving them a chance to prove that there is more to them than what meets the eye. They have layers and like an onion, they have to be pulled back one by one.
Who is your favorite character in the book and why?
My favorite character is Cordelia, mainly because she's had a piece of my heart for years. I initially wrote about her in my novel, Nights of Fantasy, but she only had a small role. I knew from the moment I created her, she was going to be a love interest for another character. Three years later, here she is!
In Caden's #Situationship, I was able to truly let readers get a deeper look into Cordelia and the type of woman she is. The way she talks, acts, and dresses is so unlike the heroines I usually write, and that's what makes her special. She's unapologetically her, and I knew when I created her that some would love her and some wouldn't. However, after readers read Caden's #Situationship, I can confidently say she's a heroine they won't forget, lol. And hopefully, she makes them smile and laugh along the way.
What was the hardest part about writing the story?
Since I'm a Midwest city girl, I really had to rely on my down south family and friends for this novel. It was so much fun to write, and early on, I decided to pull inspiration from several people close to me. Family is a beautiful thing, and once I received their stamp of approval and their love for how I crafted the story, I was able to get over the hard bits and see where the characters took me. I must admit, I was so nervous to release this book because Caden's story is so different than his brother's. However, the comments, reviews, emails, and messages from readers have truly touched my heart!
If you were to write a book about your life, what would be the title and why?
Most definitely I would probably title the book, Did Someone Say Coffee? I am addicted to coffee, and since I've been on a health kick lately, I find myself drinking more black coffee than I ever have before. I've collected different flavors from around the world, and if I were to write a book about my life, between sharing my triumphs, heartaches, obstacles I've overcome, and things I'm still learning, there's no doubt that coffee would be mentioned quite a few times, lol.
What is something readers would be surprised to know about you?
Not sure readers would be surprised, but if I ever write about my characters traveling to a destination, I try to visit that destination or only write about places I've been. A couple countries that I've never personally visited, but rather, a friend did, have made it into one of my books. However, for the most part, I travel at least ten to 15 times a year, and I love crafting the places and destinations I've been into my books.
Tell me about a book that changed your life and why.
This is a hard one since I'm an avid reader, but Becoming by Michelle Obama really impacted me. I'm grateful for the blessings that have come my way, but like everyone, sometimes life happens, and it slaps you in the face. I already greatly admire Michelle Obama, however, while reading her book, I noticed that I felt more inspired and resilient than I have in a while. I plan on listening to the audio next!
What's next for you?
I have so many books in the works, however, next I'll be releasing Summer Kisses, which is part of a 13-book anthology with several other authors themed around an Afro-Carnival event. The anthology will be released during Book Euphoria's Carnivale weekend in March.
Do you have anything you would like to add?
Thanks so much for having me, Chandra!!
I love connecting with readers! To learn the latest and greatest of what I've been working on or novels to come, feel free to join Sherelle Green's Coffee Corner, my Facebook group (www.bit.ly/SherelleGreensCoffeeCorner). We'd love to have you!
To learn more about award-winning author Sherelle Green, visit her website or connect with her on social media.
Facebook: @authorsherellegreen
Instagram/Twitter: @sherellegreen