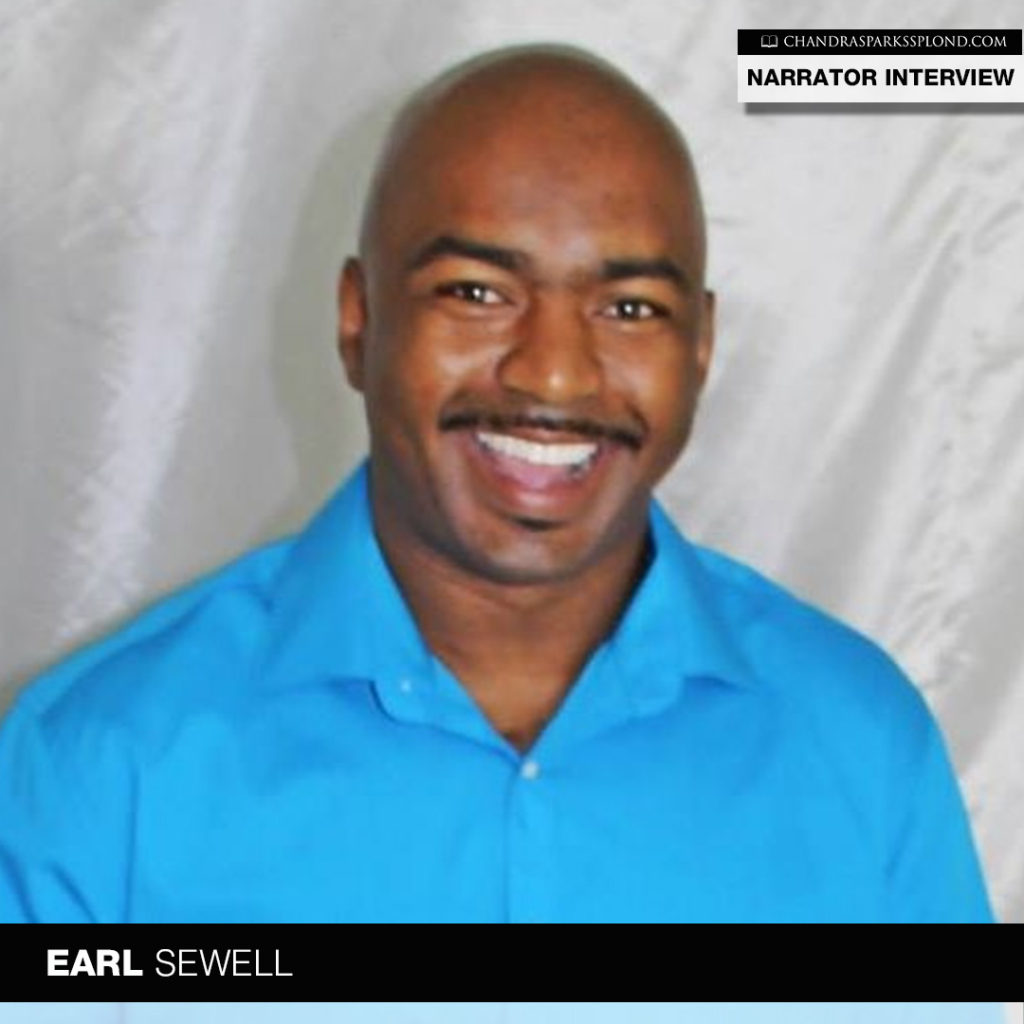 Author Earl Sewell has taken his love of books behind the scenes in order to narrate a book. I recently spoke to him about his work for Chasing Space.
Tell me a little about yourself.
I teach English, public speaking, and literature at the college level. I have two podcasts that have a global following, and I have published more than 20 novels. The first one is called Lennie Gray, and it's a historical fiction podcast.  The second one is called A Reader's Paradise, and it's an interview-based podcast.
Tell me about Chasing Space.
So, Chasing Space is a memoir by a man named Leland Melvin.  He is the only human that we know of who played for the National Football League and then became an astronaut. I was selected to narrate his book for a non-profit called Learning Ally.  The organization provides students who have visual difficulties like dyslexia or partial blindness with tools to learn. More than 75,400 students in grades K-college use Learning Ally audiobooks in their classroom studies and for pleasure reading at home.
Why did you decide to be a part of the project?
It's a way to give back to the community and to help learners young and old who struggle with reading due to medical issues like blindness.
Who is your favorite book narrator and why?
Bahni Turpin.  She is such a versatile narrator, and she really knows how to draw a listener into a story.
What was the best part of narrating the book?
The acting is the best part of it. As a narrator, you get to play every role, and bringing each character to life is not easy, but it is a ton of fun.
What was the worst part?
For me, there is no worst part.  I enjoy every moment of it.
You are also the author of several books. How does narrating books differ from writing them?
I started off narrating my work. For me, it was strange to hear my words vocalized. It was like my characters became alive, and at first, it shocked me because they sounded like real people that I could converse with about anything. Next thing I knew, I was hooked on it. I started reading everything aloud.
What's next for Earl Sewell?
There are so many projects I'm working on right now.  I am narrating four additional titles, and I am also narrating my back titles to sell as audiobooks. Additionally, I'm working on producing another podcast, and I'm drafting another novel.
About the author
To find out more or to inquire about hiring Earl Sewell to do voice work, reach out to him on LinkedIn at: https://www.linkedin.com/in/earlsewell/