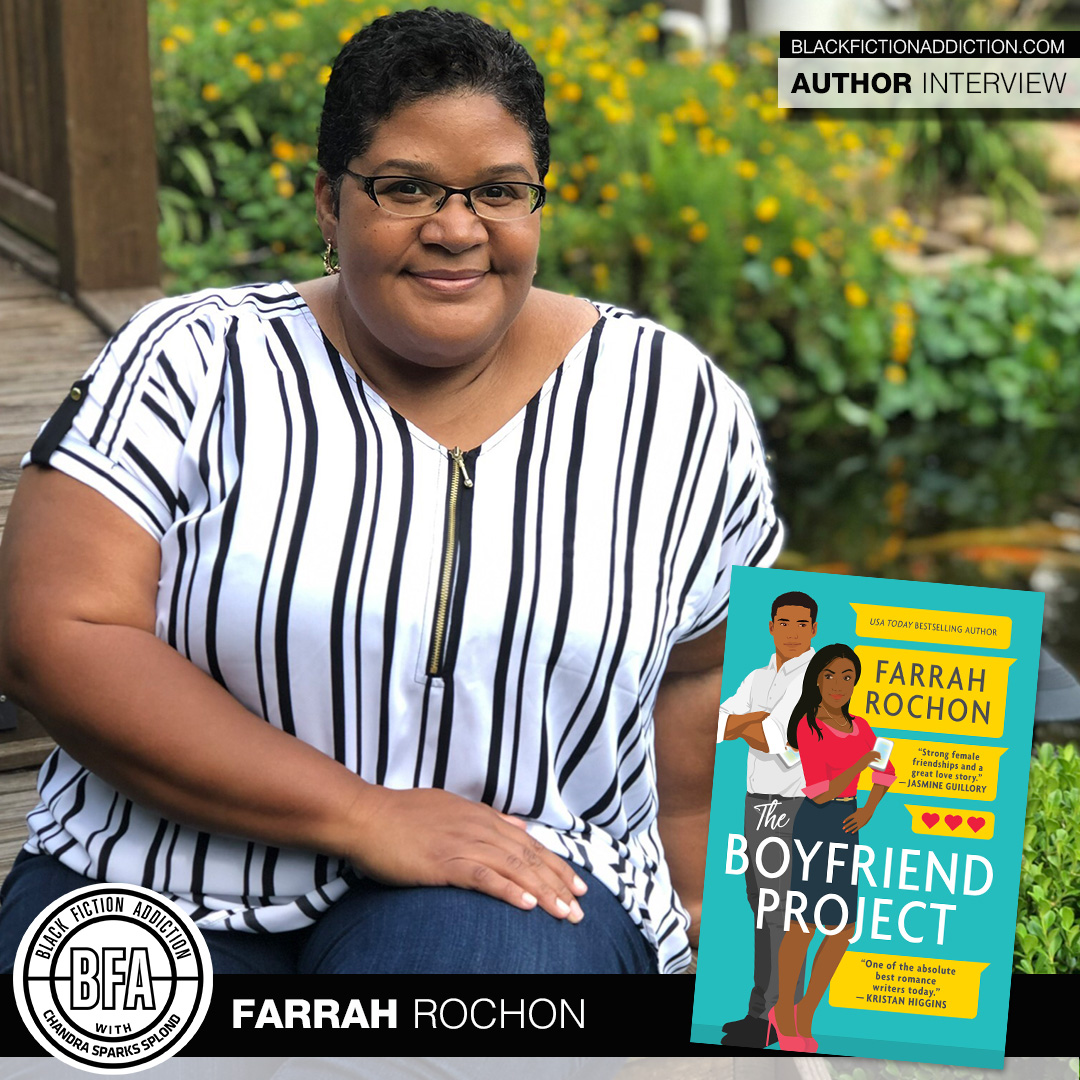 Farrah Rochon is stopping by today to talk about her much-anticipated release, The Boyfriend Project.
Tell me about your book.
In The Boyfriend Project, three women discover that they're all seeing the same guy when one of them live-tweets her date from hell. Instead of turning on each other, they develop an instant friendship and make a pact to stay free from dating for six months while they work on themselves. However, the plans for one of the women, Samiah Brooks, changes when a new, sexy coworker shows up.
Why did you decide to write it?
I wanted to spotlight strong black women who are able to balance love, friendship, and career.
What's one thing readers would be surprised to learn about you?
I actually didn't read romance for several years. I was much more interested in mysteries/thrillers and Oprah Book Club–type books.
If you could pick another profession, what would it be and why?
Is professional traveler a profession? I absolutely love to travel. If I could be a travel writer, that would be ideal.
What advice do you have for someone interested in writing a book?
My number one piece of advice is always to learn your craft. There are so many things that encompass publishing, but having a well-crafted book is always the most important part, in my opinion.
What's the most difficult part of being an author?
These days it's being disciplined enough to shut off social media and just write.
What was your most memorable experience writing this book?
Like most writers, I rely on Google for research. However, for this book, I took a bona fide research trip to Austin, Texas. It had been years since I visited the city, and it made such a difference in bringing the city to life within the pages of the book.
What's next for you?
The Boyfriend Project is the first in a three-book series. I just finished up book two, which is as yet untitled.
Do you have anything you would like to add?
Only that I'd love it if readers give this one a shot!
---
Use my affiliate link to purchase your copy of The Boyfriend Project.
To learn more about author Farrah Rochon, visit her website or connect with her on social media.
Twitter: twitter.com/farrahrochon
Instagram: instagram.com/farrahrochon
Facebook: facebook.com/farrahrochonauthor