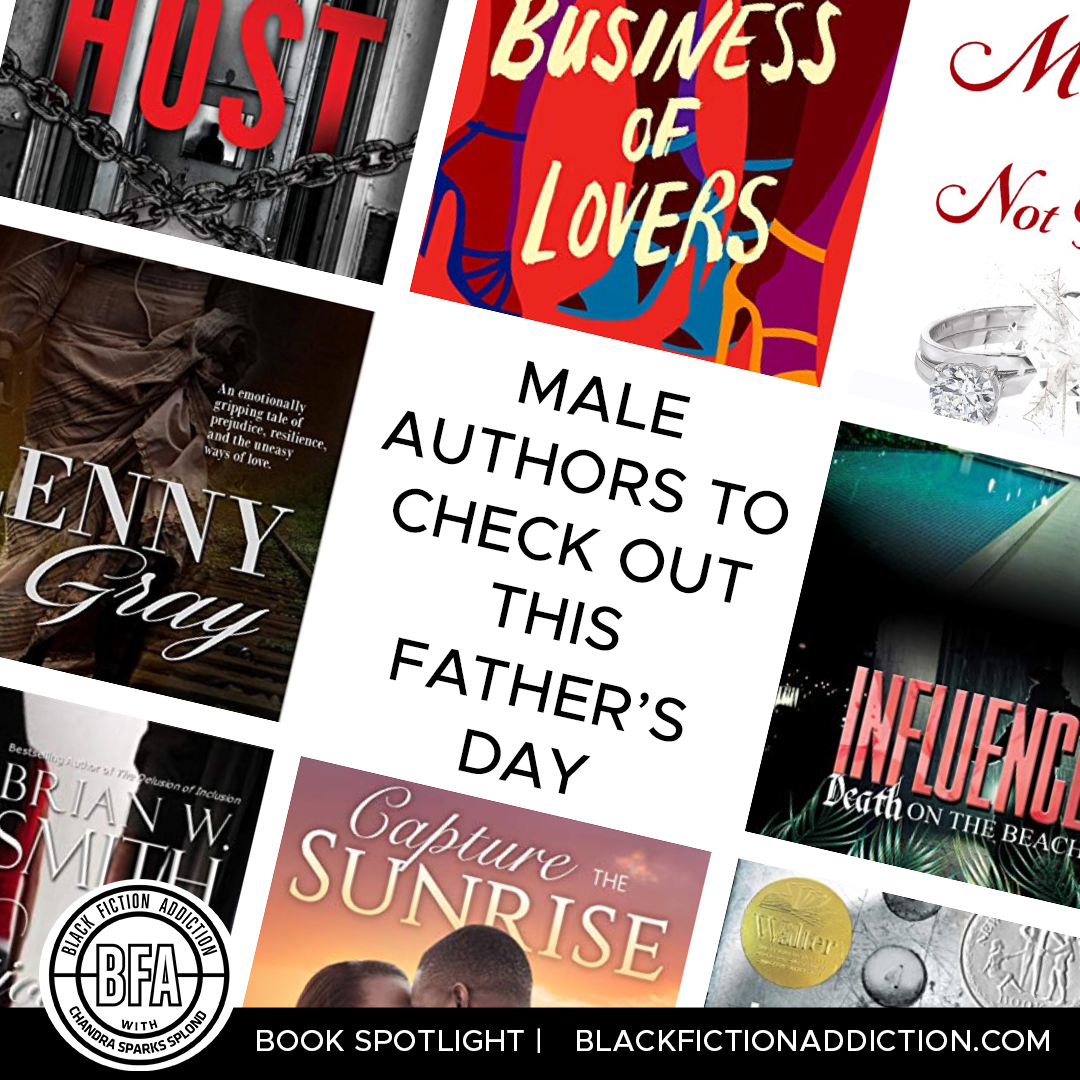 Recently, I was looking at the list of books I've read over the last couple of years, and it hit me that although I've read a lot of black books, there aren't a lot of black male authors on the list. Since it's almost Father's Day, I wanted to show some love to them.
The Business of Lovers
Eric Jerome Dickey
Unlike their younger brother, André, whose star as a comedian is rising, neither Dwayne nor Brick Duquesne is having luck with his career—and they're unluckier still in love. Former child star Dwayne has just been fired from his latest acting role and barely has enough money to get by after paying child support to his spiteful former lover, while Brick struggles to return to his uninspiring white-collar job after suffering the dual blows of a health emergency and a nasty breakup with the woman he still loves.
Neither brother is looking to get entangled with a woman anytime soon, but love—and lust—has a way of twisting the best-laid plans. When Dwayne tries to reconnect with his teenage son, he finds himself fighting to separate his animosity from his attraction for his son's mother, Frenchie. And Brick's latest source of income—chauffeur and bodyguard to three smart, independent women temporarily working as escorts in order to get back on their feet—opens a world of possibility in both love and money. Penny, Christiana, and Mocha Latte know plenty of female johns who would pay top dollar for a few hours with a man like Brick… if he can let go of his past, embrace his unconventional new family, and allow strangers to become lovers.
---
Married But Not Really
Travis Hunter
Genesis Styles is back and has moved on from his cheating ways. He his life is all about his wife and kid. … Married, But Not Really is a story about issues that are often taboo in the Black community; childhood trauma, infidelity, and mental illness but also how love and commitment can conquer it all.
---
Capture the Sunrise
Wayne Jordan
Alana Smith-Connell's plan to escape to Barbados with her daughter takes an unexpected turn when she ends up sharing a friend's house with Taurean Buchanan. Alana and Taurean forge a friendship that leads to romance despite their promise not to get involved. But as they help each other resolve their painful pasts, Alana's old fears resurface, and she runs scared. What she doesn't count on is Taurean running after her…
---
The Host
Brandon Massey
On the verge of divorce, Dante and Nicole attempt to rekindle their marriage by renting a secluded, luxury beach property via Airbnb, for a romantic getaway. It should be the perfect balm for their relationship: a week of beautiful sunrises and sunsets on a white sand beach, a sublime setting for them to rediscover their love. But once they settle in at the seaside villa, they realize the host not only has them under surveillance–he has somehow stolen their most closely guarded secrets. Secrets that, once revealed, could destroy their already fragile marriage. And even move them to destroy each other .
---
A Long Way Down
Jason Reynolds
A cannon. A strap.
A piece. A biscuit.
A burner. A heater.
A chopper. A gat.
A hammer
A tool
for RULE
Or, you can call it a gun. That's what fifteen-year-old Will has shoved in the back waistband of his jeans. See, his brother Shawn was just murdered. And Will knows the rules. No crying. No snitching. Revenge. That's where Will's now heading, with that gun shoved in the back waistband of his jeans, the gun that was his brother's gun. He gets on the elevator, seventh floor, stoked. He knows who he's after. Or does he?
As the elevator stops on the sixth floor, on comes Buck. Buck, Will finds out, is who gave Shawn the gun before Will took the gun. Buck tells Will to check that the gun is even loaded. And that's when Will sees that one bullet is missing. And the only one who could have fired Shawn's gun was Shawn. Huh. Will didn't know that Shawn had ever actually USED his gun. Bigger huh. BUCK IS DEAD. But Buck's in the elevator?
Just as Will's trying to think this through, the door to the next floor opens. A teenage girl gets on, waves away the smoke from Dead Buck's cigarette. Will doesn't know her, but she knew him. Knew. When they were eight. And stray bullets had cut through the playground, and Will had tried to cover her, but she was hit anyway, and so what she wants to know, on that fifth floor elevator stop, is, what if Will, Will with the gun shoved in the back waistband of his jeans, MISSES.
And so it goes, the whole long way down, as the elevator stops on each floor, and at each stop someone connected to his brother gets on to give Will a piece to a bigger story than the one he thinks he knows. A story that might never know an END…if Will gets off that elevator.
---
Lenny Gray
Earl Sewell
Set in early 20th century Mississippi, Lenny Gray yearns for life beyond the suffocating walls that enclose her within. She has known from an early age that she is meant to live a better life, but she is hemmed in by the limits imposed on women and particularly African American women.
---
Disjointed Custody
Brian W. Smith (with Elaine Flowers)
Co-parenting is hard. When one parent suffers from mental illness, it's harder. When the other parent is living with his gay lover—whom he left his wife to be with—it become close to impossible. What ensues is a battle for full custody that has Melissa and Ryan fighting dirty. In their quest or victory, they lose sight of what's most important—their beautiful daughter, Suni.
---
Influence: Death on the Beach
Carl Weber
Singing sensation Savannah Kirby has won thirteen Grammys and married the man of her dreams in superstar rapper/ actor Kyle Kirby. Together they are of one of the most dynamic and powerful couples in entertainment—until Kyle is found murdered and Savannah is arrested for
the crime. Things don't look good for the singer when she can't keep her stories straight and her bloody fingerprints are found on the murder weapon. Even with famed attorney Bradley Hudson and his family of lawyers handling her case, it looks like Savannah is headed to jail. However, this isn't Bradley's first rodeo, and he's always got an ace up his sleeve.