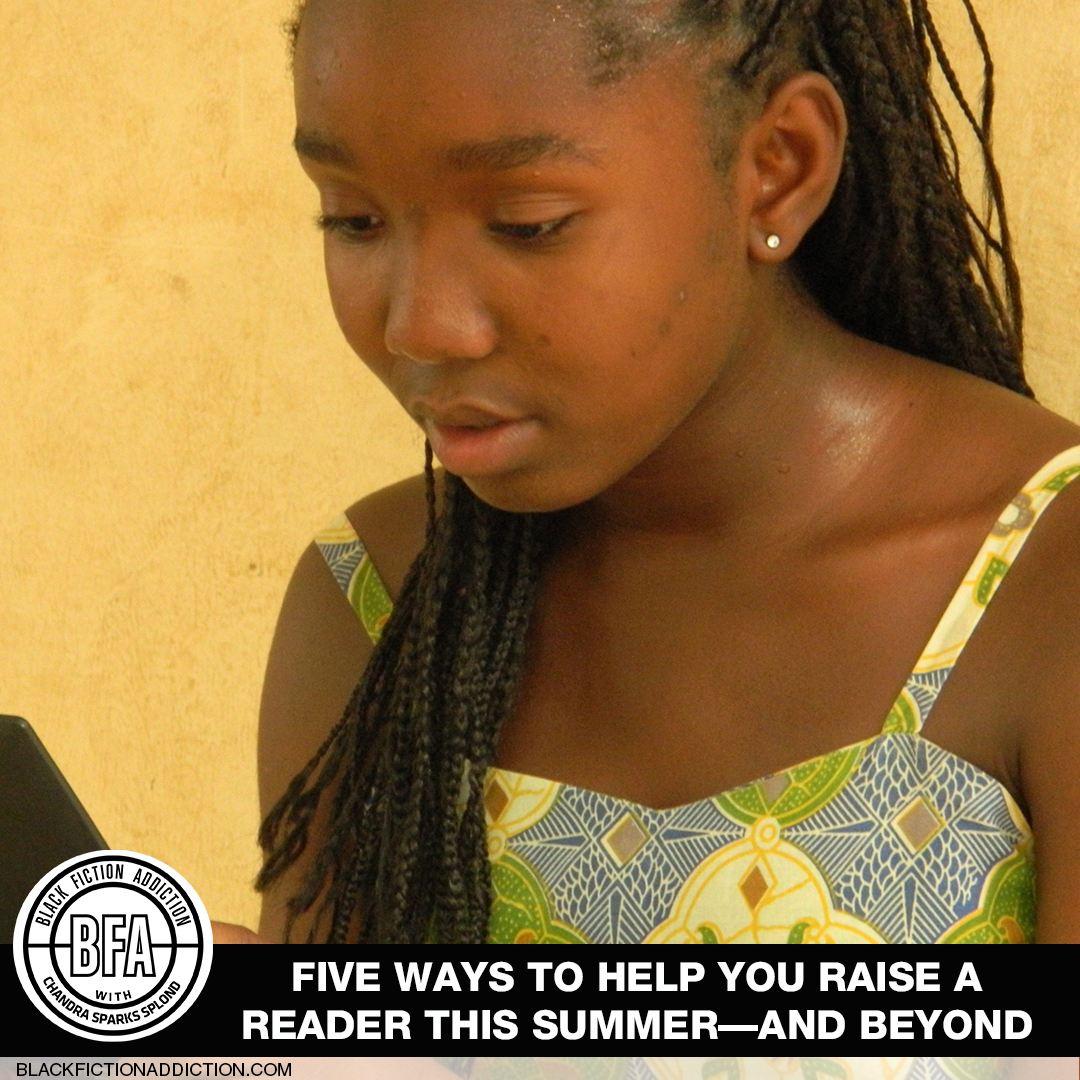 As a kid, I lived for summers. For me, it meant all books all the time. Lucky for me, I grew up to become an editor and writer, so I've been able to make books my full-time business, and as an added bonus, I've I passed my love of reading on to my daughter.
Over the years, one of our favorite pre-COVID19 summer rituals has been going to the library with her and signing up for the summer reading program.
My daughter has been reading since she was four, and from a young age, she's had a huge vocabulary. I credit that to the fact that I was committed from the moment I found out I was pregnant with her to raising a reader.
Even before I had her, I would read aloud whatever I was reading—newspapers, magazines, recipes—and although i didn't know this at the time, what I was doing helped her develop a love of the written word.
Maybe you didn't read to your child from birth, or now you're in a situation where your child hates reading or thinks it's boring. It's not too late to create a love of reading in your child. Here are a few suggestions to help you nurture a love of reading in your child this summer—and beyond:
Listen to audiobooks. There's always this huge debate about whether listening to audiobooks counts as reading. I say it absolutely does. Instead of turning on the radio or binge-watching a television show, stream an audiobook around the house or whenever you get in the car. Most libraries have apps such as Hoopla or Overdrive that allow you to access not only audiobooks but ebooks for free using your phone or computer. All you need is a library card, which you can apply for online. Honestly, listening to audiobooks is how I get most of my reading for pleasure done these days—last year I listened to about 150 books, and this year, I'm already up to about to 60. Some of the audiobooks we loved when my daughter was younger are Roll of Thunder, Hear My Cry by Mildred D. Taylor, the Dork Diaries series by Renee Russell, and Out of My Mind by Sharon Draper. I'm a sucker for middle grade and young adult books, so on my own, I have also enjoyed the Carmen Browne and Yasmine Peace series audiobooks by Stephanie Perry Moore, Tristan Strong Punches a Hole in the Sky by Kwame Mbalia, Pinned by Sharon G. Flake and Look Both Ways by Jason Reynolds. Now that my daughter is a teenager, some of our favorites listens have been Allegedly, Monday's Not Coming and Let Me Hear a Rhyme by Tiffany D. Jackson, The Hate U Give and On the Come Up by Angie Thomas and Odd One Out by Nic Stone. Please note these young adult novels are mostly read by Bahni Turpin (my daughter's favorite narrator), and they contain profanity and situations you'll have to determine if you're comfortable letting your child listen to. I also loved Dread Nation and Deathless Divide by Justina Ireland, With the Fire On High by Elizabeth Acevedo, and Tiffany Sly Lives Here and The Voice In My Head by Dana L. Davis. If you're looking for more suggestions, you can ask your local librarian or the librarian at your child's school to make recommendations of great audiobooks.
Let your child see you reading. Set an example and let your child see you reading. It doesn't have to be a particular genre or length. What's important is that you are modeling behavior you would like to see in your child. If you really want to get them interested, when they come in to ask a question while you're reading, tell them to hang on because you just have to finish one more sentence or page. You can also take things up a notch by talking about what you've read, especially if it's something you're really enjoying.
Don't limit your child to books. Of course most people think of books when it comes to reading, but everything counts. Comic books, graphic novels, video game code manuals, cookbooks, the backs of cereal boxes and instructions for a Disney princess games do count as reading. Increase your bonding time by having your baby read the directions for a recipe or board game.
Don't ever use reading as a punishment. Reading should be seen as fun, not a chore or something to do to stop bad behavior.
Read aloud to your child and have her read aloud to you. This is also a great way to bond with your child. When my daughter was younger, we would read short books together, and as she got older, we graduated to chapter books where we would alternate chapters. Be forewarned that if your child is just learning to read or not the best reader completing a book, even a short one, may take a while, so be patient. The sense of accomplishment is so worth it. Once you're done, celebrate.
What methods have you used to help your child develop a love of reading?
---
This post contains affiliate links. Also note that links included are for ebooks or print books so readers can read the descriptions about the referenced stories.