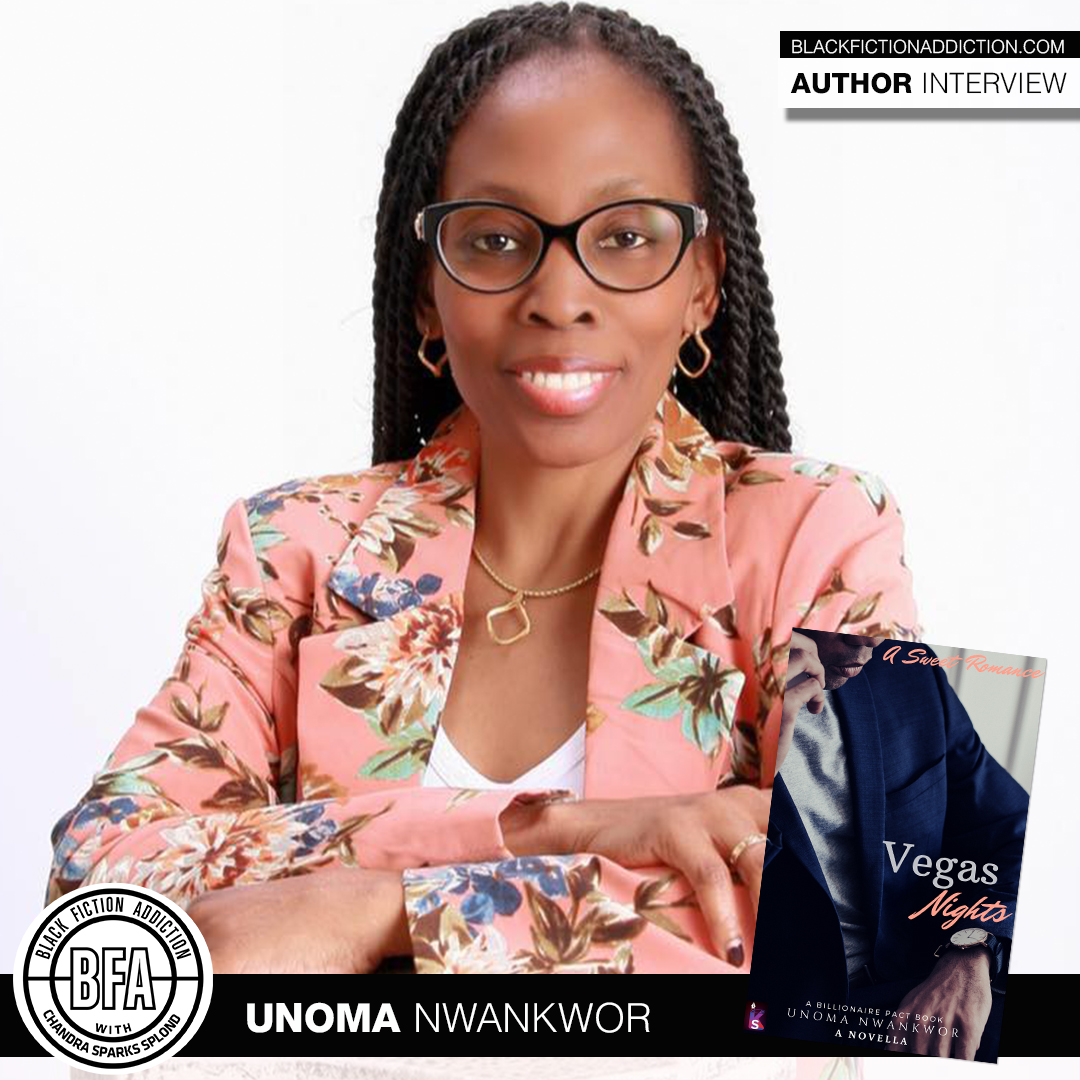 Author Unoma Nwankwor is known for adding African spice to all of her books, and her latest Vegas Nights is no different.
Tell me about your book.
My new book is titled Vegas Nights. It is my first attempt at a sweet billionaire romance. It's not the regular Christian romance people expect from me, but it still has my flavor. African food, places, characters, and music. In this book, I explored the marriage of convenience trope and had fun with it. It also has a Black American hero. Something I did with my very first book, An Unexpected Blessing. In Vegas Nights we meet Darius Gray and Safiya Nadar who is an Ethiopian.
Why did you decide to write it?
I really was just experimenting in new waters. Currently, I'm also writing a Christian romance that deals with heavy topics such as grief and the fickleness of life. With everything going on, I needed a break from it. So, I dusted this off, reconnected with the characters, and decided to share them with readers.
What's one thing readers would be surprised to learn about you?
I think the fact I'm really introverted and that I'm a huge soccer fan. I know introversion is a trait of most writers, but I think I take it to another level.
To what do you attribute your success?
My faith, hard work, and my support system.  Without God, I know for a fact I wouldn't be where I am today. The spaces I've been able to penetrate was only made possible by His favor. The books I write, I know the idea could've only come from Him. There's no way I'm that smart. I work hard with the opportunities before me. A lot goes into my producing a book because I want to give my readers excellence at all times. And finally my support system, my family, readers, network of sister-friend authors. I'm grateful for the love and support.
What do you hope your legacy will be?
Anyone who's followed me for a while knows that my lane in fiction is entertaining, edifying, and most of all educating readers on my mother continent; Africa. Hence my tagline; Fusing Faith Romance and African Spice. I do this with characters who are trying to dig themselves up from a weary season. My nonfiction ministry, Expectant Living, is aimed at encouraging Christians who are in a place of despair and weariness, to hold on. My fiction and nonfiction platforms are tied together by hope. I want my legacy to be one of Hope Ambassador.
What's the most difficult part of being an author?
First drafting and marketing/promotion. I wish someone would create an app that would take my raw idea and turn it into a first draft. I love revisions and rewriting but getting it down on paper the first time is horrible for me. I also dislike marketing/promotion. I do it because I have to, but I'm far from comfortable…you know the whole introvert thing.
What was your most memorable experience writing this book?
Part of this book takes place on Djerba Island in Tunisia, which is in northern Africa. The ties the island has to Greek Mythology and the film Star Wars is really cool.
What's next for you?
Every book I write is a complete standalone. However, sometimes my characters are inter-connected. Nest, a character from Vegas Nights will have their own book titled Second Shot, which is currently available for preorder. It releases in September. After that, my Christian romance titled TO BREATHE AGAIN.
Do you have anything you would like to add?
I just wanna tell the folks out there that these are trying times. Hold on to the confession of your faith and extend yourself grace.
---
Use Black Fiction Addiction's affiliate link to purchase your copy of Vegas Nights.
---
To learn more about Unoma Nwankwor. Author|Speaker|Podcaster| Co-Owner KevStel Production & Publications, visit her website or connect with her social media:
Website http://www.unomanwankwor.com/
Twitter: http://www.twitter.com/unwankwor
Facebook: https://www.facebook.com/UNwankworAuthor/
Instagram: http://www.instagram.com/unwankwor
Pinterest: https://www.pinterest.com/unwankworauthor/
YouTube: https://www.youtube.com/channel/UCTaYllFF1y_nKsw16Ermk_A