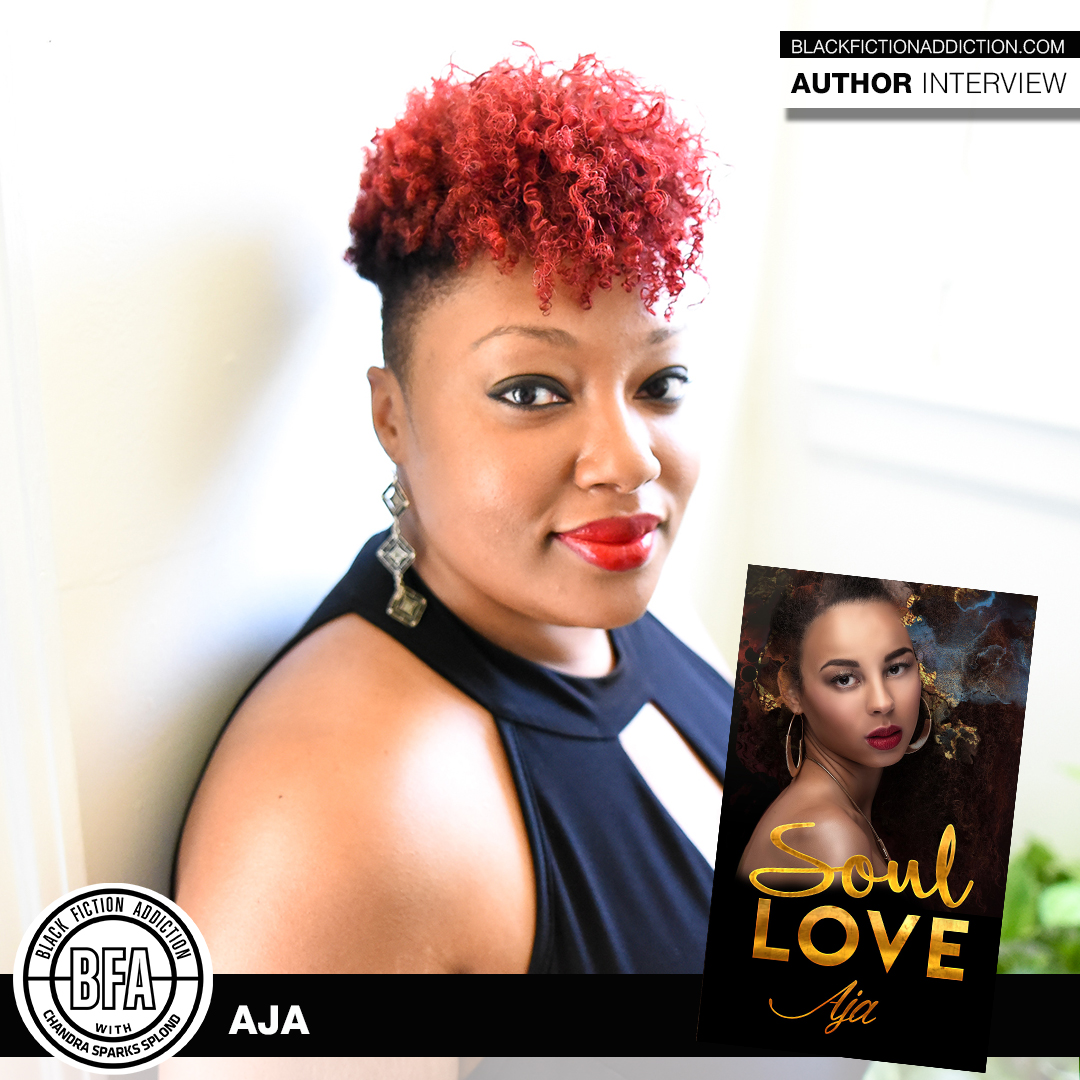 If you're looking for love, look no farther. Passionate romance author Aja has something just for you. I recently spoke with her about her latest release, Soul Love.
Tell me about your latest book.
Soul Love is the third book in my Soulmates series that features a family of powerful and soulful women finding love with intelligent, talented, and loving men. Soul Love focuses on Zoe, a character that was first introduced in She's Got Soul, as a wise teenager. She's now an adult who is waiting on her true love, her soulmate, to make an appearance in her life. See, she already knows he exists and knows that when she meets him, she'll know it's him. What she doesn't expect is that he wouldn't be ready for her.
What inspired you to write it?
I was inspired to write Zoe's story the moment she appeared in the first book. I knew that she had a story to tell and readers would want to know it. I was right.
When did you fall in love with the written word?
I fell in love with the written word at around the age of six. That was when I began to first write short stories. I eventually went on to pen poems, essays, and more short stories as a pre-teen and teenager.
What's the best part of being an author?
The best part of being an author is being authentically me, telling the stories of my heart, and connecting with the readers who love what I do.
What's the hardest part of being an author?
It's a job like other jobs are jobs, and jobs are work. J Sometimes the publishing business is tedious work that seems to get in the way of the creative energy I want to expend.
What books have you read lately and loved? I don't get a chance to read the way I would like to, but I've been reading No Holds Barred by Stephanie Nicole Norris in my free time. Almost finished! And I started rereading Minion by L.A. Banks for the gazillionth time last week.
What book(s) are you most excited to read next?
I'm looking forward to reading Wild Rain by Beverly Jenkins. Her historical romances are some of my favorite reads of all time.
What's next for you?
In general, what's next is that I continue to create new stories with my characters. They are dope! Specifically, I'm focusing on Soul Ties, the fourth book in the Soulmates series, which features the matriarch of the family. Zora's story is long awaited, and I'm excited about sharing it.
Do you have anything you would like to add?
Chandra, thank you so much for this interview and featuring me on your blog. I appreciate you! Also, thanks to anyone reading. I hope that you find peace, love, and encouragement in one or all of my good reads.
---
Use the Black Fiction Addiction affiliate link to purchase your copy of Soul Love.
---
Aja is an award-winning national bestselling author of passionate women's fiction. Readers experience realistic, passionate, and soulful interactions with her work. She is inspired by soulful music and sensual art, and uses it to help craft her stories. To learn more her, visit www.ajathewriter.com/links to connect with her anywhere.