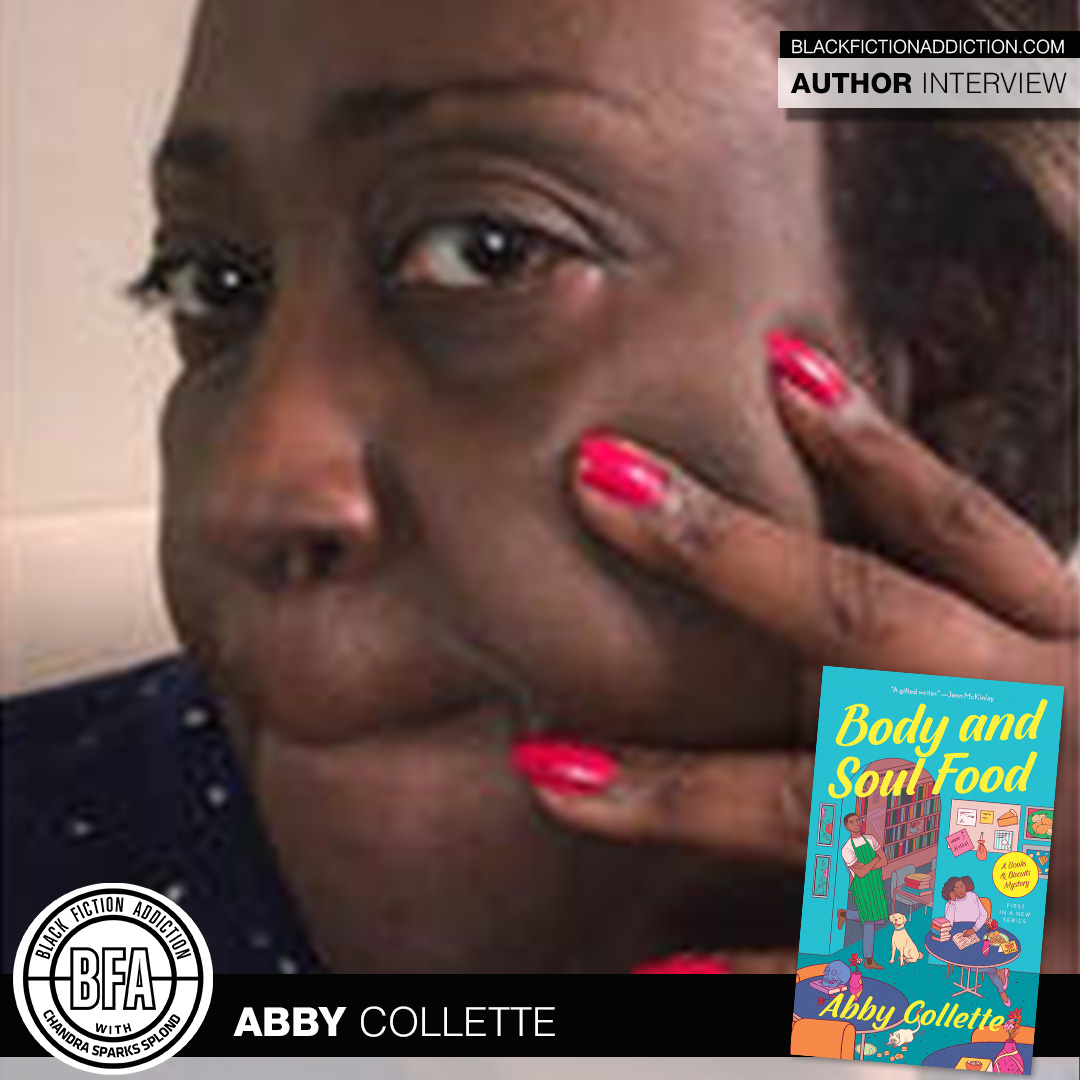 Kick off your shoes and get cozy as author Abby L. Vandiver and her alter ego Abby Collette visit to discuss Collette's latest release Body and Soul Food.
Tell me about your latest book.
My latest book (actually I have two coming out on the same day!) is a cozy mystery about a set of fraternal twins abandoned by their mother when they were two. The book starts when they have been reunited and open up a business together. Their store is called Books & Biscuits—it's a bookstore and a soul food restaurant. It's set in the Pacific Northwest and full of quirky characters and murder. It's called Body and Soul Food. 
What inspired it?
I like writing about family, and of course the book I wrote had to be a cozy mystery. But in my writing group, we were discussing cozy stories and how it's fun to put recipes in, so then I knew I wanted to write about food.
When did you fall in love with the written word?
I read a lot when I was younger. Would always end up in the library, but when I went to college I had to switch to reading textbooks and got away from reading for enjoyment. I think that my love for books was just rekindled when I started to write.
Tell me about your other release and what inspired it.
My other release, coming out the same day, is Midnight Hour. It is an anthology of 20 crime fiction short stories by authors of color. It is edited by me and the foreword was written by the awesome Stephen Mack Jones. I believe in writers helping each other because writing is not a solitary endeavor. I am a hybrid author, meaning I am both self- and traditionally published. And both entail a lot of marketing to get the book into readers hands. I used to work with other self-published authors to help promote, and we would do boxed sets. It helped to introduce authors to the fans and readers of the other authors that contributed. Expanding our reader base and giving readers an enjoyable reading experience were all part of our goal. And I thought, why not do that in the traditional publishing world? So, I sent out an email to members of Crime Writers of Color asking for contributors,  and while the anthology is not in any way associated with the group, we are all members. Nineteen people contacted me, we voted on a theme, and we set to writing. Midnight Hour is the result. It's a great collection, and we even received a starred review from Publishers Weekly!
What books have you read lately and loved?
The Therapist by B. A. Paris.
What book(s) are you most excited to read next?
All Her Little Secrets by Wanda M. Morris
What is something readers would be surprised to know about you?
Ha! I'm pretty much an open book. If you've taken any of my classes or come to my author events, you know that I love sharing my story with others.
What's next for you?
Writing more books! I hope. I'd like to branch out with other genres. And in fact, I have a women's fiction book, Where Wild Peaches Grow, that will be out August 2022.
Do you have anything you would like to add?
No.
---
To learn more about Abby L. Vandiver also writing as Abby Collette, visit her website or connect with her on social media.
Twitter: www.twitter.com/abbyvandiver
Instagram: www.instagram.com/abbylvandiver
Facebook: www.facebook.com/authorabbyl.vandiver
Website: www.abbyvandiver.com
Amazon: bit.ly/myamzpg
---
Use the Black Fiction Addiction affiliate link to purchase your copy of Midnight Hour and Body and Soul Food.