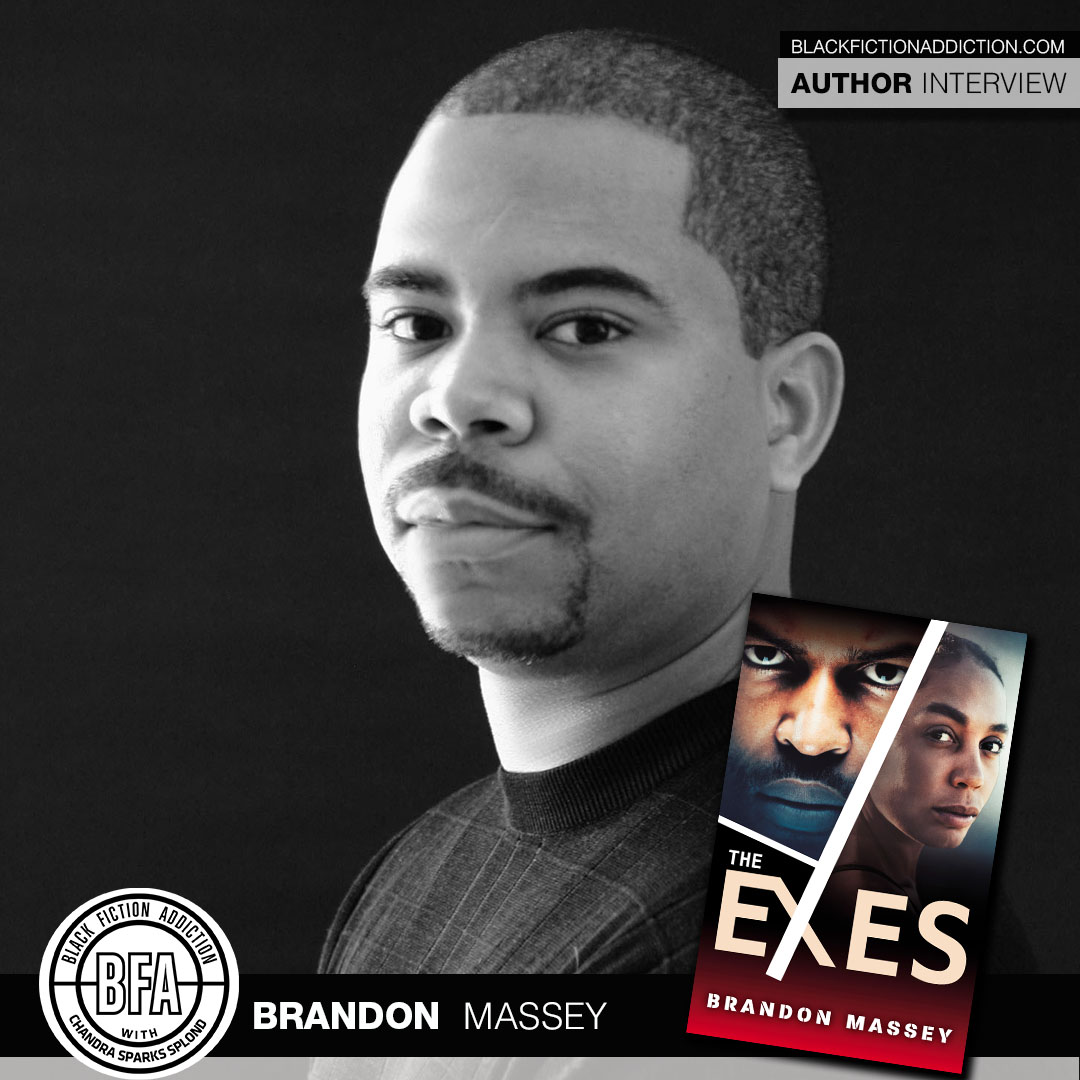 Author Brandon Massey is back with another thriller that keeps things all in the family. I recently spoke with him about The Exes.
Tell me about your latest book.
My latest thriller is The Exes. It's a suspenseful story about two families facing off against each other—and when the dust settles, only one will be left standing.
What inspired you to write it?
I was inspired by the popular idea that when you marry someone, you marry their entire family. That is so true. But what if you mistakenly marry a sociopath—and what if their family shares those traits, too? A divorce would be messy, wouldn't it? It might even be dangerous. LOL
I know that sounds like a crazy idea, but when you write the sort of stories that I do, you think about these things. I thought I could turn that premise into a compelling read.
When did you fall in love with the written word?
I've had books in my hands since I was a young child. My mom encouraged me to read. When I hit my teen years, a love of reading turned toward a fascination with writing. I've been at it ever since.
What's the best part of being an author?
Pulling words from thin air that, over time, comprise a finished book. I love the feel of a book in my hands. It's a magical experience, manifesting a product from your imagination, and then seeing others experience this reality you created.
What's the hardest part of being an author?
Probably the selling side of the business. The pressure (even self-imposed) of trying to sell copies. That's how our society measures "success." Personally, I think you are successful if you just manage to complete a book!
What books have you read lately and loved?
Razorblade Tears by S.A. Cosby was a fantastic read, well-written and timely. I also thoroughly enjoyed Blood Grove by Walter Mosley.
What book(s) are you most excited to read next?
I'm planning to read As the Wicked Watch by Tamron Hall.
Who would you cast in a movie to play your main characters?
I think Michael B. Jordan could play the male lead in The Exes. I think the brother on the cover looks a little bit like him. 🙂
What's next for you?
I'm in the planning phase for a new thriller that I'm aiming to publish next January.
Do you have anything you would like to add?
Thanks for the opportunity to chat!
---
Use the Black Fiction Addiction affiliate link to purchase your copy of The Exes by Brandon Massey.
---
To learn more about Brandon Massey, visit his website or connect with him on social media.
Website: www.brandonmassey.com,