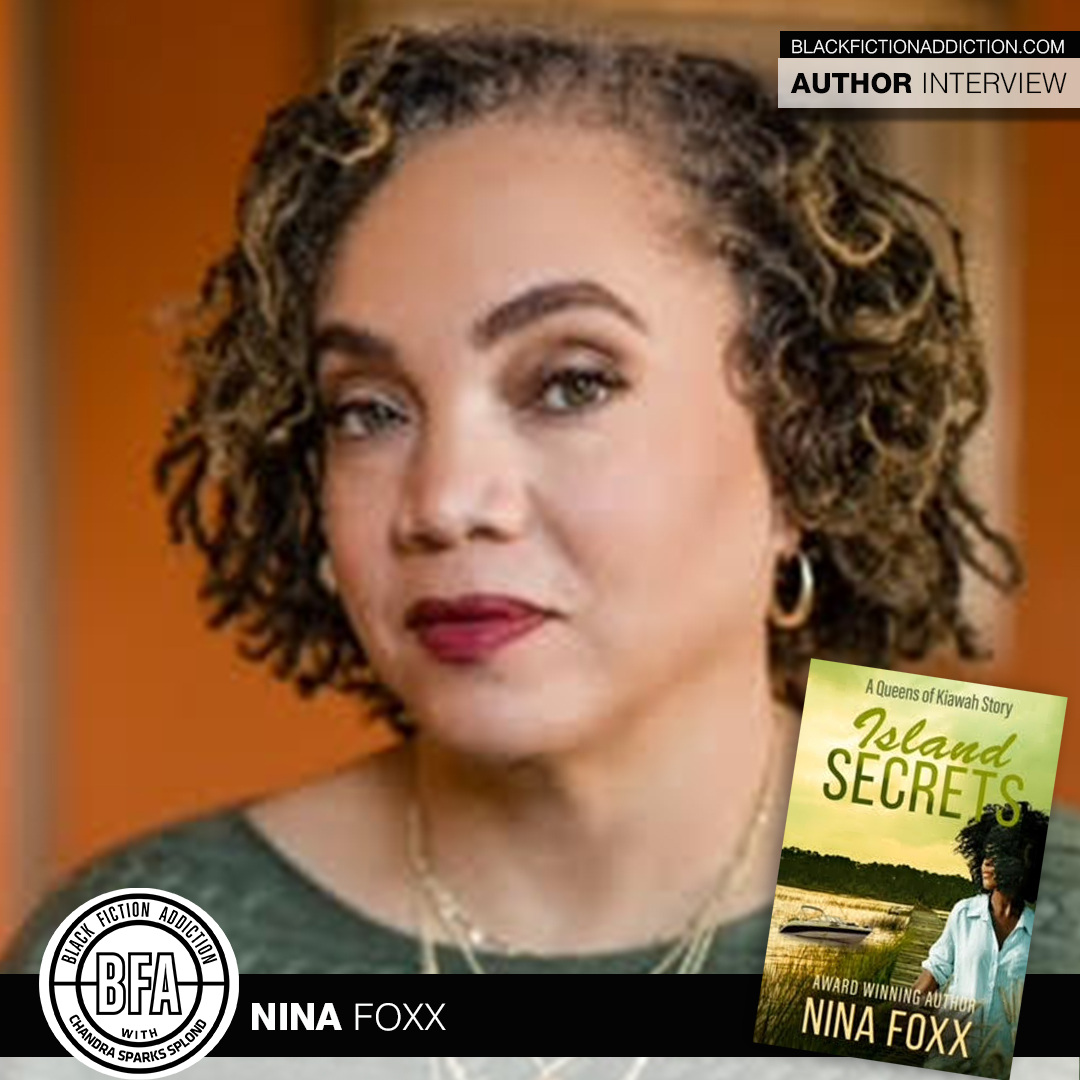 Novelist Nina Foxx kicks off her Queens of Kiawah series. I recently spoke with her about Island Secrets.
Tell me about your latest book.
Island Secrets is a mystery that takes place on the barrier island of Kiawah Island, near Charleston, South Carolina. The main character, Denise Martin, is looking for some closure around her husband's disappearance. He has been declared dead, but there is no body, and his company's 401(k) money is missing.
What inspired you to write it? 
The intersection of two things, if only in my head. First, Kiawah is magical. It FEELS like a place where crazy things happen, and I knew someone who mysteriously disappeared. Before that, they had been an upstanding citizen, husband and father. The mystery was never solved.
When did you fall in love with the written word?
As a child, I read everything in sight, even things that were supposed to be beyond my understanding. I come from a family of readers and storytellers.
What's the best part of being an author?
You get to make stuff up and work out problems on the page.
What's the hardest part of being an author?
You have to make stuff up and make it make sense. And the marketing, no matter who your book is published by, you have to work hard on the marketing so people will know about it.
What books have you read lately and loved?
I recently read The Bad Muslim Discount. I loved it because it was a story that was wall-to-wall, meaningful, timely, and it taught me things about our culture that I didn't know a lot about.
What book(s) are you most excited to read next?
Sheesh. The list is sooo long…
Who would you cast in a movie to play your main characters?
Hmmm. Real people?
Denise: Kerry Washington
Trent: Anthony Mackie
Yolanda: Sanaa Lathan
Malika: Merle Dandridge
What's next for you?
This book is from a series—The Queens of Kiawah—so working on the next book. Think of it as Our Kind of People meets Sorority Sisters with some Pose thrown in. I am also artist in residence at a theater company, and they are developing my play entitled Rarified Air. It just had a public reading and will have an industry reading this summer with a full regional production in early 2022. I am running the Writing Sisters Summit (Writing and Yoga retreat) 2022 in October, and I have a coloring journal in the works. I am also an avid fiber artist and am working on designing and publishing my first original pattern.
---
Use the Black Fiction Addiction affiliate link to purchase your copy of Island Secrets.
---
To learn more about novelist, playwright and yogi Nina Foxx, visit her website (www.ninafoxx.com) or connect with her on Instagram (instagram.com/writerninafoxx).