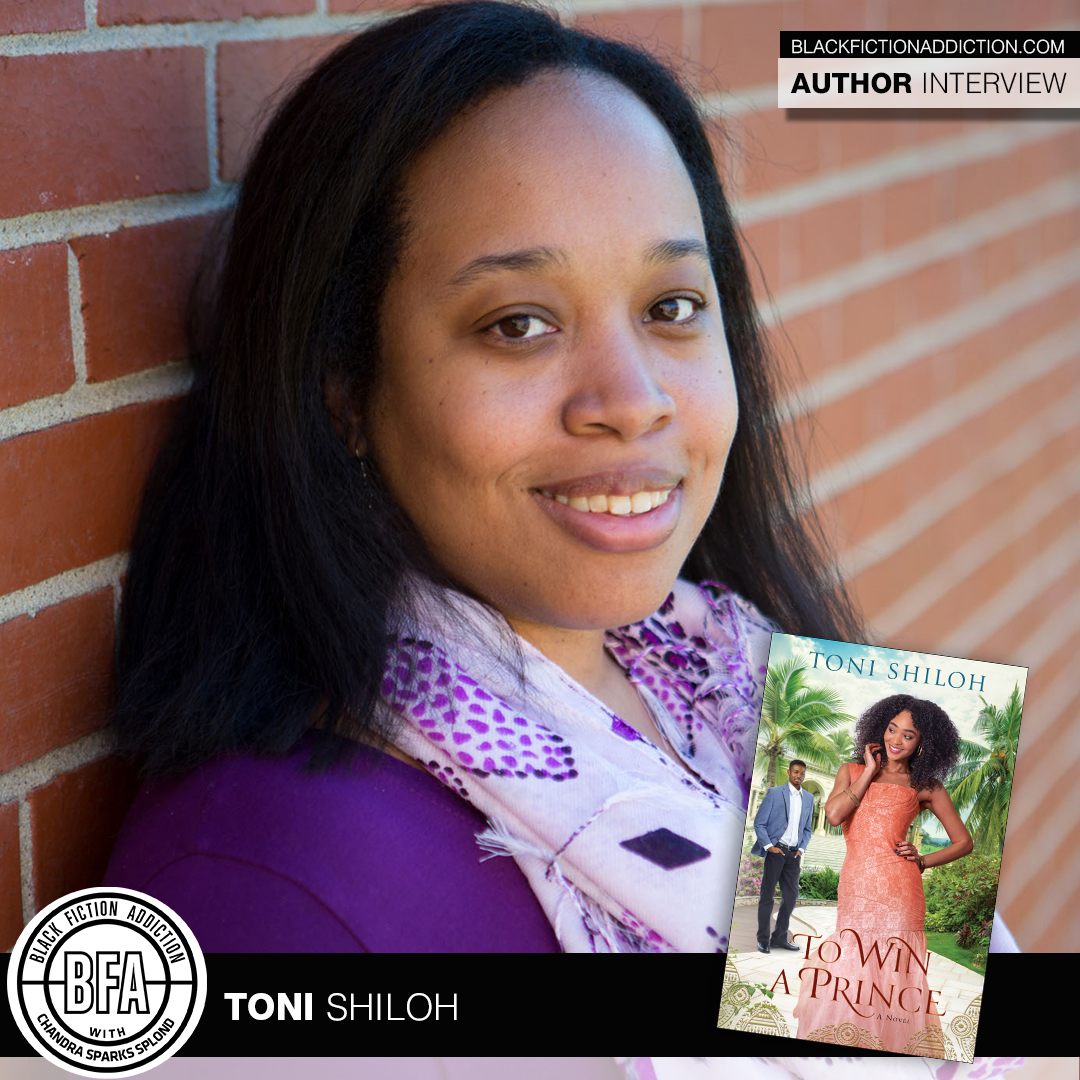 Author Toni Shiloh is taking readers on a new journey with her latest story, To Win a Prince.
Tell me about your latest book. 
To Win a Prince is a story of Iris Blakely. She's moved to Ọlọrọ Ilé after being moved by God to help those in poverty have a better situation in life. The royal council then orders Ekon Diallo to become her business consultant as punishment for crimes against the queen. Iris has a crush on him and knows all the reasons she shouldn't, but her dreams often crash into reality. Ekon is now a disgraced prince and takes a journey on what a noble character really is.
Why did you decide to write it?
I knew when I wrote In Search of a Prince that I would tell Iris's story. Her character really came to life for me, and I knew it would be a shame not to give her her own story.
Who is your favorite character in the book and why?
I want to scream Iris and high-five all the readers who love her as well, but Ekon totally stole the show for me. I loved telling his story.
What was the hardest part about writing the story?
Oh my goodness, this story poured out of me, which was a huge blessing because life was crashing around me. I think the hardest part was probably revisions. I always question if I'm making the right changes to better the story.
If you were to write a book about your life, what would be the title and why?
Good question! Maybe How the Lord Changed My Life. I think we're all walking testimonies, and my journey is different than others but similar as well.
What is something readers would be surprised to know about you?
That I've never watched When Calls the Heart despite being a huge Hallmark fan.
Tell me about a book that changed your life and why.
I've read so many that have affected me. Pride and Prejudice made me fall in love with romance. It also is probably why I love a great cast of secondary characters.
What's next for you?
I'm currently in the revision stage of my next Bethany House novel, titled The Love Script. It'll release August 2023.
Do you have anything you would like to add?
Thank you for having me!
---
Use the Black Fiction Addiction affiliate link to purchase your copy of To Win a Prince.
---
To learn more about Toni Shiloh, author of To Win a Prince, visit tonishiloh.com.