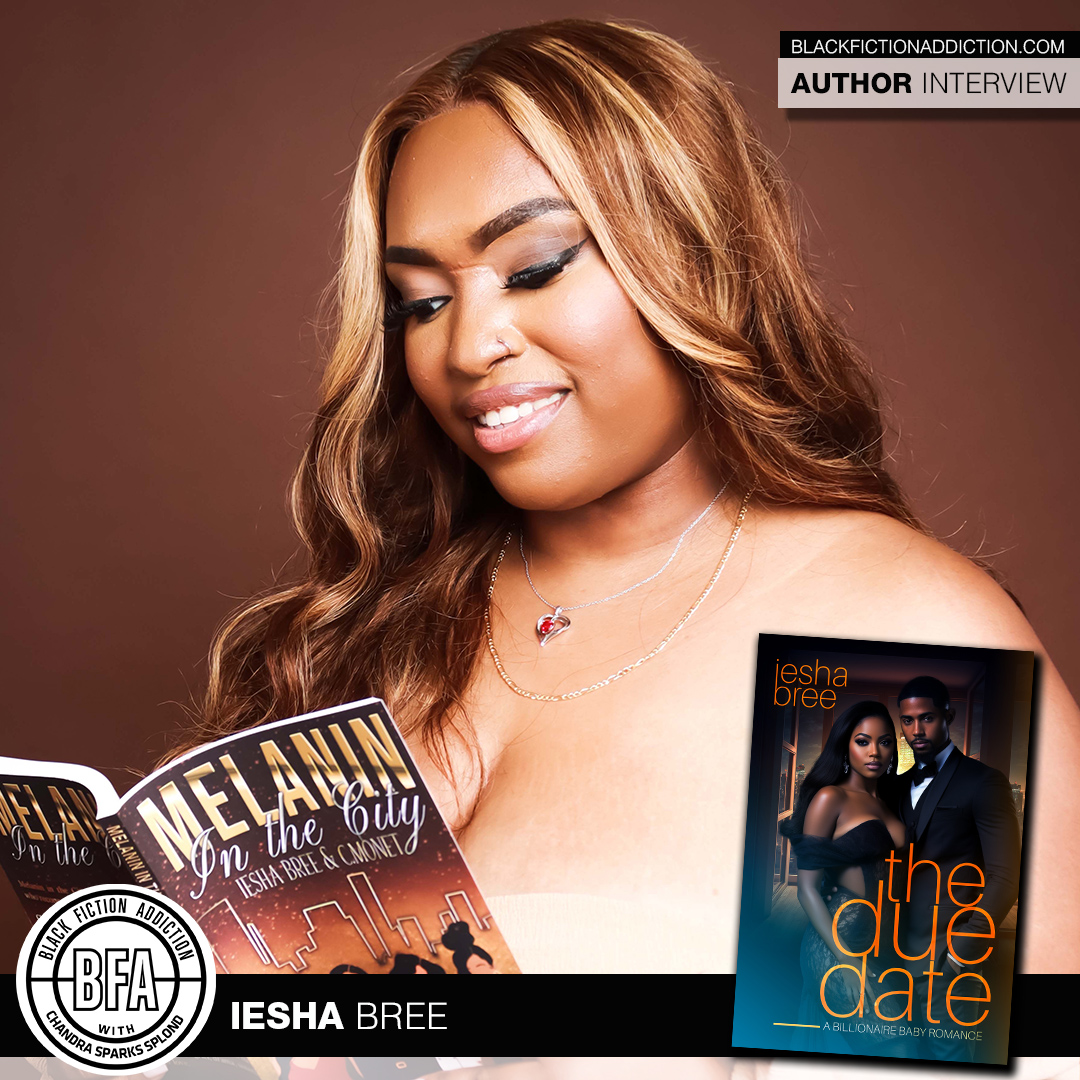 Author Iesha Bree has connected with some of her favorite authors to write a stand-alone novel featuring one of her favorite tropes. I recently spoke with her about The Due Date.
Tell me about your latest book.
The Due Date follows Airyon as she steps into life as a recent college graduate. Someone who has followed every rule her parents placed in front of her until one night placed a bump in the road of her perfectly marked plans. All because of a man named Zayne, a billionaire who is all about business—that is until he lays eyes on her again.
Why did you decide to write it?
I absolutely love secret baby books. It's my favorite trope to read, and I felt adding a billionaire only made it that much better. Not to mention, I wanted to do a series with a set of authors who I admired and loved.
What do you want readers to learn from the story?
I would want readers to realize that life isn't made to walk in a straight line. You will trip, you may even fall, but trust me you will get back up.
When did you fall in love with the written word?
I've been reading since I was a kid. When I would get in trouble, books were the only things I could have. But when I got to middle school, I was able to find a new appreciation for it.
If you could pick another profession, what would it be and why?
I always tell people that I am supposed to be a dancer, touring with Beyonce! It doesn't matter where I am even till this day, I will randomly dance anywhere lol. It just makes me happy and feel my most feminine.
What's the best part of being an author?
I think being able to share my view on love and to tell a story that makes me feel I still have a chance to find love too.
What's the worst part of being an author?
Opinions. They can be harsh sometimes, but I've learned that what I write will never be for everyone, and that's okay.
What books have you read lately and loved?
The Mafia Series and And Then Life Was Beautiful by Asia Monique, The Marriage Favor by Shvonne Latrice, Tethered Love by Kimberly Brown, The Devious Date by C.Monet, and It's Just A Date by Monica Walters, I've read Kimberly Brown's The Expiration Date too but it doesn't release until Friday [August] 26!
What's next for you?
I have a release coming soon! And I also, have Love-In-Books event in Pasadena, California… [September] 16!
Do you have anything you would like to add?
I would just like to thank you for the opportunity and for continuing to support me on my journey as an author!
---
Use the Black Fiction Addiction affiliate link to purchase your copy of The Due Date.
---
To learn more about author and graphic designer Iesha Bree, visit her website or connect with her on social media.
TW, IG: @authorieshabree
FB: AuthorIeshaB
www.ieshabree.com