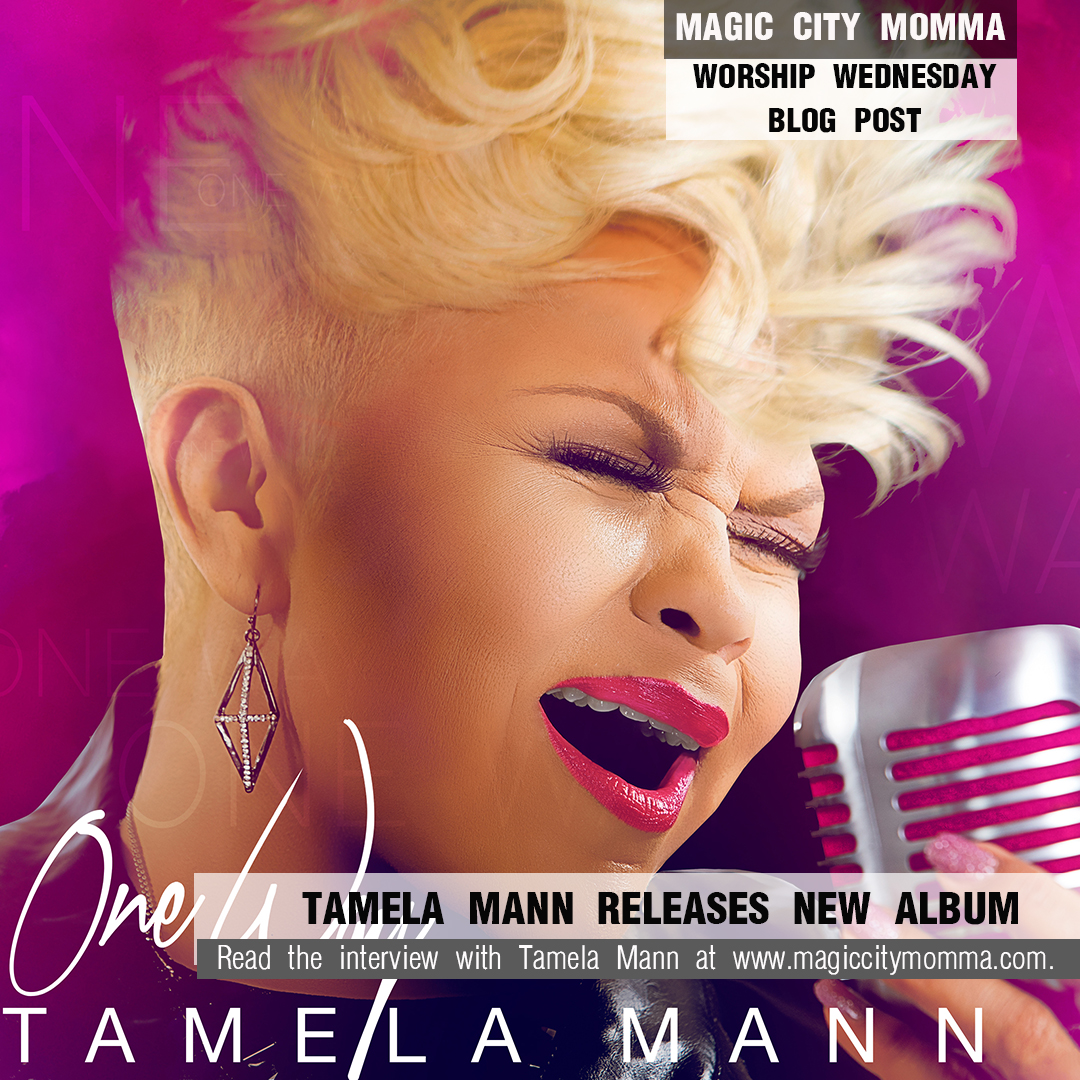 Tamela Mann knows juggling a family and career is hard work, and for this singing momma, there's only one way to accomplish everything: That's to continue to fix her focus on God.
Mann, whose hit song "Take Me to the King" has been a mainstay on the radio and in churches across the country, is continuing to put her faith in God with the release of her new album, One Way, which will be released September 9. This time around, the album is also a family affair—her husband and business partner, actor David Mann, and son, David Mann, are executive producing.
"With the new album, listeners can expect the unexpected. I felt like I had to do something more for our young people. I wanted something upbeat, mid-tempo…everything," Mann said during a recent conversation with Magic City Momma. "The lyrics meant so much, but the message is still the same."
The album features 12 songs from some of the top producers in the country, including Kirk Franklin and Timbaland. Fans who purchase the album from Walmart will get two bonus tracks.
During her downtime, Mann nurtures the relationships with her family by hosting pool parties, movie nights and spa outings. Many of the activities are documented on her reality show, It's a Mann's World, which follows the lives of her and her husband, David, and their family.  The show will return later this year, as will their sitcom, Mann and Wife, which airs on Bounce TV and is in its third season. The Manns are also finishing up a marriage book, Divorce Is Not an Option, which they hope to release by the beginning of next year.
With so much going on, one may wonder how Mann, well…mans it all.
"When it's time to work, I work. When I'm home, I focus on being a wife, a mother and a grandmother. I talk to my grandkids and tell them what's going on when we have to be on the road."
Mann also connects with God as often as possible.
"I find time alone with God in the car," she said. "It's good because you can turn the radio off, and you don't have to answer the phone. Some people may think I'm crazy because I look like I'm talking to myself or singing."
That connection has opened doors for her she never thought possible, and she believes just like her dreams have come true, so can the dreams of other mommas.
"Don't be afraid of failure," she said. "You only live once. It's okay to hear no. You only need one yes, Keep pushing yourself, keep encouraging yourself. Look at yourself in the mirror and say, 'You can do it.' It can be done. It's not over until you die. You're breathing and reading this article. You're not dead, so it's not over."
To learn more about Tamela Mann, visit her website or connect with her on Facebook, Twitter, Instagram and Periscope. (Please note all official accounts will include David and Tamela Mann and be verified check.)
Check out the lyric video for "God Provides"  below.