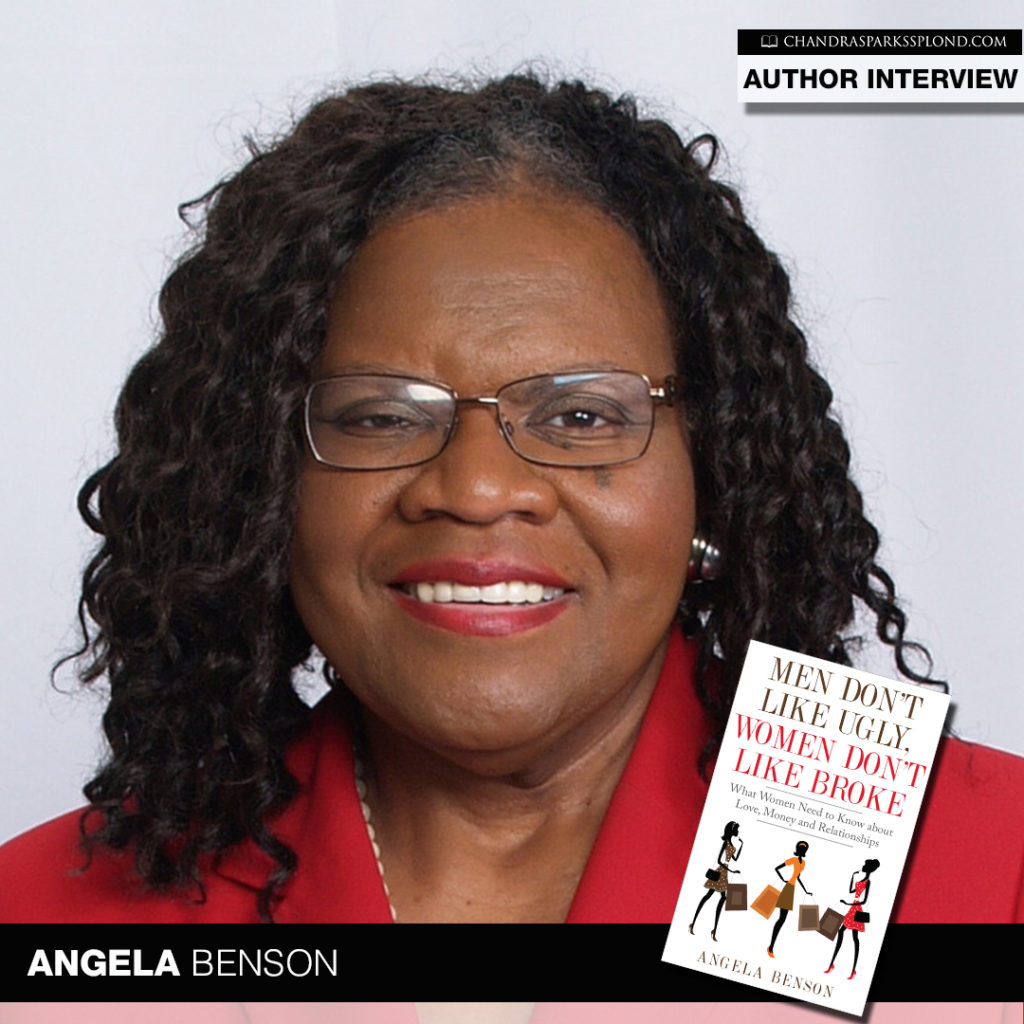 Professor and author Angela Benson wants readers to stop focusing on just one thing. I recently spoke with her about her book, Men Don't Like Ugly, Women Don't Like Broke.

Men Don't Like Ugly, Women Don't Like Broke is an intriguing title. Tell me why you chose it for the book.
The title captures what I think is the biggest problem people encounter when looking for a partner and relationship: they focus on solely on one thing.  Many men, not all men, focus primarily on a woman's looks; while many women, not all women, focus primarily on a man's bank account.  In Men Don't Like Ugly, Women Don't Like Broke I contend that while men like pretty women, a woman's looks are not necessarily what is most important to a man.  Likewise, while most women prefer a man with money to a man without it, a man's financial status is not necessarily what is most important to a woman. In fact, there are a lot of horror stories of men who have chosen women primarily because of their appearance and even more of women who have chosen men primarily because of their bank accounts.  In Men Don't Like Ugly, Women Don't Like Broke, I help women look beyond a man's money to identify the other traits that are important to them. The book doesn't ignore money; rather it puts it in its proper context.
Tell me about Men Don't Like Ugly, Women Don't Like Broke.
The idea for Men Don't Like Ugly, Women Don't Like Broke came from a discussion I had with one of my graduate students from Korea whose parents were using a matchmaker to find a wife for him.  At first, I was taken aback by the idea of an arranged marriage, but the more my student talked, the more what he said made sense to me.  In short, the matchmaker helped men and women find partners who had the traits they desired.  The idea of having a list of preferred traits in a potential partner made a lot of sense to me.  We make lists when we buy a car, we make lists when we go to the grocery store, why not make a list when it comes to finding a life partner?
In writing Men Don't Like Ugly, Women Don't Like Broke, I found that while the list is important, the process of finding out what to put on the list is the greatest benefit.  This is where the self-discovery comes in. It is my position that most women can save themselves a lot of time and heartache by figuring out what they really want in a life partner, what is non-negotiable and what can be compromised.  It's better to make these decisions before you enter into a relationship, but women can also look at their current relationships through the lens of Men Don't Like Ugly, Women Don't Like Broke.
Why did you decide to write Men Don't Like Ugly, Women Don't Like Broke?
Once the title came to me, I knew I had to write the book. I know there are women out there, young and old, struggling with finding the right partner and maintaining a healthy relationship.  I think this book can help.
What is the biggest lesson you want readers to learn from it?
I really want Men Don't Like Ugly, Women Don't Like Broke to empower women.  When it comes to relationships, women are often challenged by family, friends and society in general, about their choices.  We're told we're too picky, or not picky enough.  We're told our standards or too high or too low.  We're told the man we chose is not good enough for us or the one we want is too good for us.
I want readers to take ownership of their romantic relationships and ignore the outside voices. I want them to have rich relationships in which they are loved and valued.  I want them to be comfortable choosing a man that meets their needs, and not focus on what their girlfriends or anyone else might say. I want them to look at their partners, see their shortcomings and strengths, and be okay with them.  I want women to understand that while no man is perfect, one imperfect man could be the perfect man for them.
What can readers expect when they read a book by Angela Benson?
I expect my readers to feel hopeful and encouraged to move beyond situations and people that may be dragging them down.  I want this from readers of my novels and also readers of Men Don't Like Ugly, Women Don't Like Broke.  My goals is always to build up and encourage.
What advice do you have for others interested in writing?
Read, read, and read some more.  Listen, listen, and listen some more.  You read to learn about the craft of writing and the structure of a story.  You listen in order to have something to say and about which to write.  Men Don't Like Ugly, Women Don't Like Broke would not have been written had I not listened to my student talk about his parents' experiences with a matchmaker.  By listening, a writer engages with the world and experiences situations from different perspectives. These perspectives are invaluable when telling a story in a novel or giving advice in a relationship book.
Who is your favorite author and why?
I really don't have a favorite author these days.  I read widely.  My favorite genres areas woman's fiction and romance, with a focus on stores that inspire and encourage.
What's next for Angela Benson?
I have a few academic projects on my desk that I need to complete before I get back to my commercial work.  My next fiction project will be Enduring Love, the long-awaited story of Vickie and Daniel from Abiding Hope and the fourth book in the Genesis House series.  It should be out next summer.  My next nonfiction project will be Newlywed at 50: Seven Lessons to Improve Any Romantic Relationship. I hope to have it ready by Christmas of next year.
Use my affiliate link to purchase your copy of Men Don't Like Ugly, Women Don't Like Broke. To learn more about Angela Benson, visit her website.