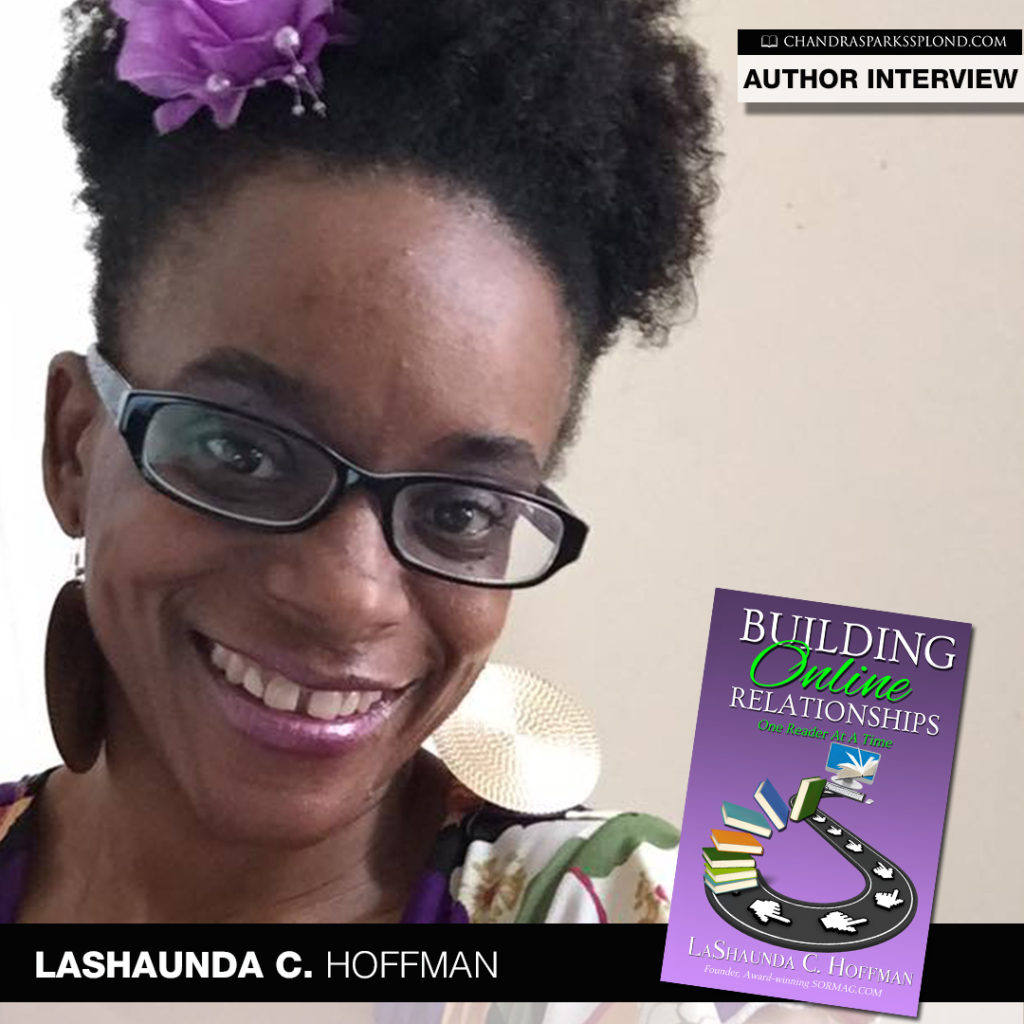 For many women, motherhood offers clarity into finding their passion and pursuing their dreams. Such is the case for promotion strategist LaShaunda C. Hoffman who launched Shades Of Romance after the birth of her son.

Tell me about Shades Of Romance.
Shades Of Romance Magazine—SORMAG Digital was created in 2000 while I was on maternity leave with my second child, CJ.  They both turn 17 this year.
It's an online multicultural literary magazine that caters to multicultural readers and writers.  It comes in digital format and can also be ordered as print magazine at http://www.magcloud.com/user/sormag
It started off as a romance magazine, but we evolved to all literature—fiction and nonfiction. We feature author interviews, articles about the craft and business of writing, book promotion and book reviews.
Our purpose is to introduce readers to the latest multicultural books and their writers.
Why did you decide to start it?
I started Shades Of Romance as a way to say thank you to the romance authors I loved.  There weren't many sites that featured African-American romance books. I wanted to offer interviews and book promotion to the readers looking for good books to read.  I honestly didn't think it would last past one year before I got tired of all the work I put into it.  Seventeen years later, I'm still doing interviews and promoting books.
What do you want readers to learn from your life?
I would love for them to learn to follow your passion because that's what gets you out of the bed.  Go after your dreams and don't let anyone including yourself stop you. Yes, you will be scared at times, but do it scared.  It is so worth it seeing your dreams come true.
Who is your favorite established author and why?
I will say Beverly Jenkins.  I've learned so much from her writing and from her promotion.  She treats her readers like royalty—something I strive for and teach my clients to do.  She's a perfect example of how to build relationships with your readers.
Who is your favorite new author and why?
Tesa Erven.  She's a new romance author, and she didn't let fear stop her from publishing her own books.  She's one of my clients, but I've learned so much from her these two years of knowing her.  I'm grateful for our friendship.
You are very big on building online relationships. What is your best advice for people who want to build online relationships but don't know how?
One reader at a time, that's the subtitle of my book and what I teach my clients.  With any relationship, it's one-on-one time that builds it, so don't focus on trying to get hundreds of readers at one time.  Concentrate on that one reader at time.  Let them know you appreciate their support and before you know it, that one will turn into hundreds.
What's next for LaShaunda Hoffman and Shades Of Romance?
I'm working on completing my first fiction book.  It's been a hard battle because I deal with fear that sometimes talks me out of completing the book.  I refuse to let it win, and hopefully this summer I will have a new published book.
Shades Of Romance is about to publish its spring issue.  I'm excited to introduce some bookstore owners.  I'm looking forward to finding new authors to feature in the upcoming issues.  We started back doing book reviews, so I'm also looking for books to review in the new issues.
Do you have anything you would like to add?
I want to thank you, Chandra, for the opportunity to be introduced to your community.  I also want to thank you for helping me bring my books out of the closet and helping me believe in them again. Sometimes all you need is someone else to give you a little push to get you back on track.  Thank you so much for my push.
If you need help with your promotion I invite you to join my promotion group: https://www.facebook.com/groups/SYOTNWorkshop/
Connect with LaShaunda C. Hoffman:
Email: [email protected]
SORMAG: http://sormag.blogspot.com
Personal website: http://lashaundahoffman.com
Facebook: facebook.com/lashaunda.hoffman
Twitter: @lashaundaH or @sormag
Pinterest: https://www.pinterest.com/lashaundahoffma/
Instagram: lashaundahoffman
Periscope: sormag