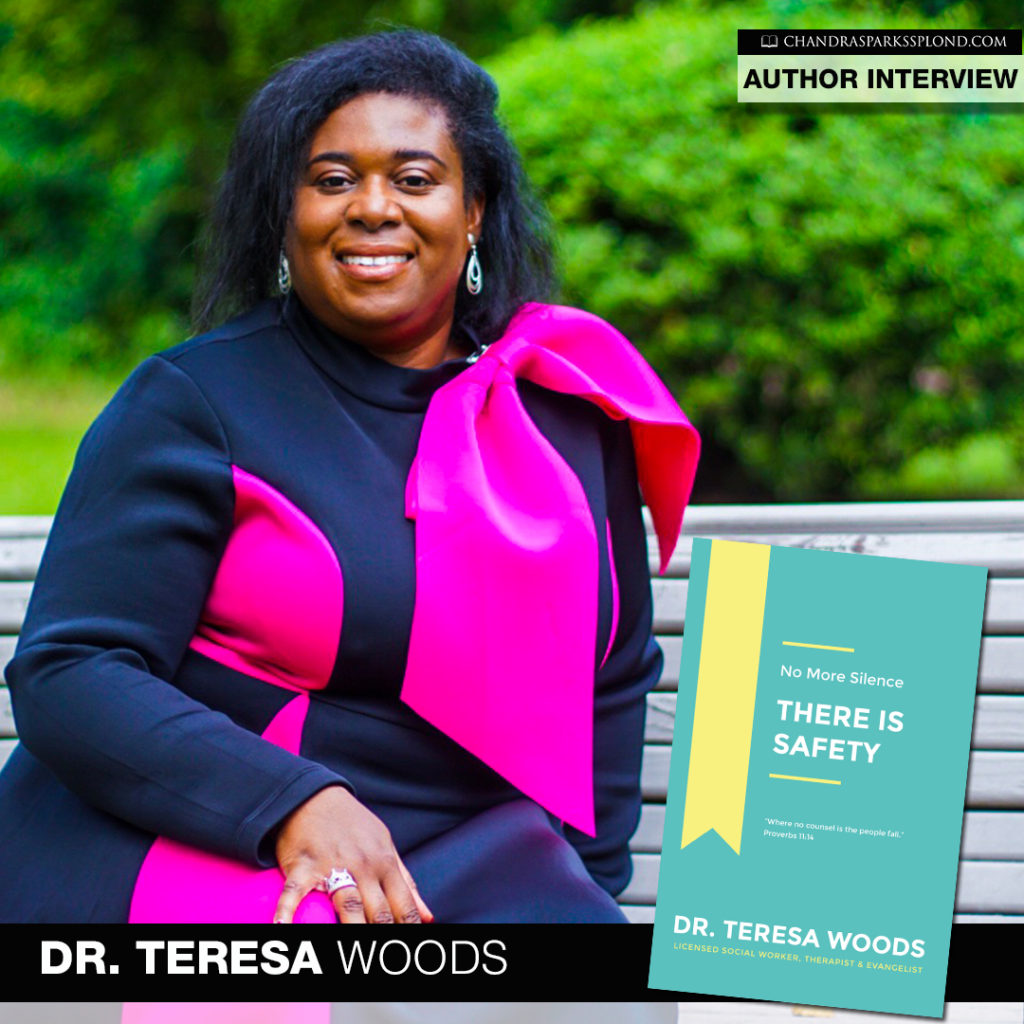 Dr. Prophetess Teresa Woods wants people to know they don't have to suffer in silence with mental illness, including depression and anxiety. I recently spoke with her about her book, which deals with the issues of mental illness as it relates to the church.
Tell me about your book.
No More Silence: There is Safety addresses mental health more specifically within the congregation.  The reader will learn about the history of mental illness, why the church is silent when talking about mental illness and the two that are ignored the most in the church which are depression and anxiety. There is a God-given vision for a training program designed to educate the church on mental illness, and the reader will be enlightened by both fictional and non-fictional scenarios related to church and mental illness.
Why did you decide to write it?
I decided to write this book for a few reasons:
(1) My personal journey of dealing with anxiety and depression while ministering in the church and evangelizing to others.
(2) My 15 years of experience as a therapist and assisting those with spiritual issues that were not addressed due to stigmas.
(3) Family members and friends who talk to me about their struggles with mental health and their spiritual beliefs.
What do you want readers to learn from the story?
Proverbs 11:14, "Where no counsel is, the people fall." It is okay to seek treatment for your mental well-being. We must see about our mental health just like we see about our physical health.
What do you want readers to learn from your life?
I am an overcomer. I am a fighter. I am great because my Father is great.
Who is your favorite author and why?
Honestly, I don't have a favorite author. I do remember reading many of Michelle McKinney-Hammond's books about being single. Also, T.D. Jakes' book Why? Because You Are Anointed literally changed my life. My wonderful leader, Prophetess Trish Morrissette, has written many books, and she is truly an inspiration to me.
What's next for Teresa Woods?
More ministry, more books and more love.
Do you have anything you would like to add?
Currently, I have a non-profit called A Brighter Day Therapeutic & Mentoring Services that provides internship opportunities for BSW and MSW social work majors. Eventually, the goal is to provide therapy and in-home case management services. Also, I am in the process of developing Empowering Leaders to Excel, which will be a leadership mentoring program.
Use my affiliate link to purchase your copy of No More Silence: There is Safety.