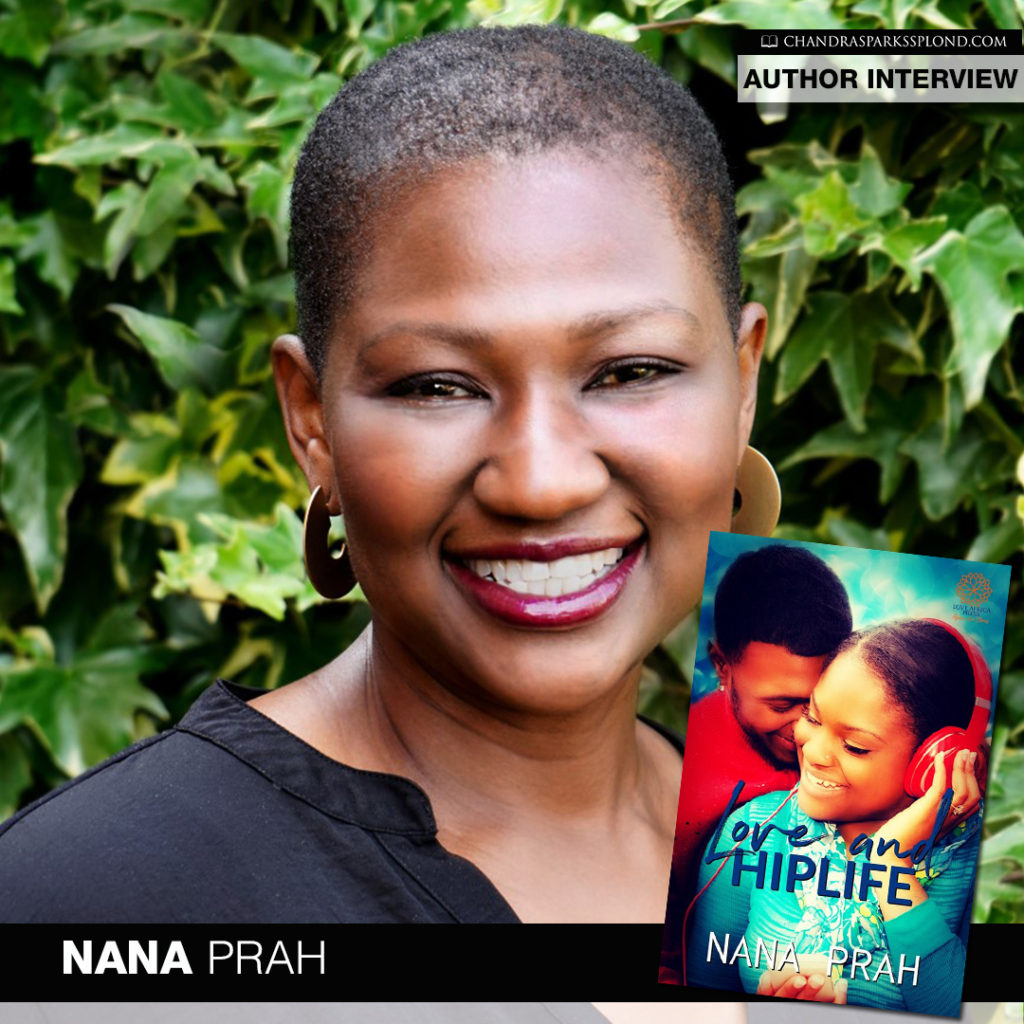 Author Nana Prah wants readers to experience love from a different perspective. I recently spoke with her about her latest release, Love and Hiplife.

Tell me about your latest book.
Love and Hiplife is a Ghana-set romance about the sparks that fly between a rising music star who needs to learn French to reach the next level of success and the language genius PhD student he enlists to help him achieve that goal.
Why did you decide to write it?
I have never read a romance where the hero was a hiplife artist, so I decided to write one.
What do you want readers to learn from the story?
In the midst of whatever the world thinks about Africa (which tends to run on the side of negative), we live life to the fullest, which includes falling in love. I like showcasing this in my stories.
If you could pick another profession, what would it be and why?
I'm a nurse and teacher by profession(s). I find it rewarding to work with people and help them in their time of need. Being a writer allows me to use my creativity to bring joy to people by helping them to escape the problems of the real world, even if it's one book at a time.
What's the best part of being an author?
Writing the story. Creating characters and situations knowing that I have full control over their world (even though sometimes the characters don't see me as in charge at all).
What's the worst part of being an author?
Editing. Grrrr. Oh my goodness! I'm surprised my editors and I still have hair left once we're done with the process. And yet a good story can't become great without it.
What's next for Nana Prah?
I'm working on a series where the heroes own a gym. I'm really excited about it. Not sure if I'll go the traditional publishing route or for the first time publish independently. Amazing times ahead for both myself and my fabulous readers.
Do you have anything you would like to add?
Thank you for interviewing me. I hope your wonderful viewers enjoyed themselves as much as I did. I look forward to hearing from them. Love and Hiplife is available where all e-books are sold, but let me make life easier for everyone.
Okadabooks: https://okadabooks.com/book/about/love_and_hiplife/30752
Amazon UK: https://www.amazon.co.uk/dp/B083QHRP3W
Kobo:  https://www.kobo.com/ww/en/ebook/love-and-hiplife
Smashwords: https://www.smashwords.com/books/view/999085?ref=loveafricapress
B&N: https://www.barnesandnoble.com/w/love-and-hiplife-nana-prah/1135997679
iTunes: https://books.apple.com/gb/book/love-and-hiplife/id1493978158
Use my affiliate link to purchase your copy of Love and Hiplife.
To learn more about Nana Prah, connect with her on social media.
Instagram: https://www.instagram.com/nanaprahauthor/?hl=en
Blog : www.nanaprah.blogspot.com
Newsletter: https://www.nanaprah.com/newsletter-sign-up
Bookbub: https://www.bookbub.com/authors/nana-prah
Twitter: https://twitter.com/NanaPrah
Facebook: http://www.facebook.com/NanaPrah.Author
Amazon: https://www.amazon.com/Nana-Prah/e/B00E9ILIPA/ref=sr_ntt_srch_lnk_1?qid=1517833825&sr=8-1
Goodreads: https://www.goodreads.com/author/show/7202262.Nana_Prah