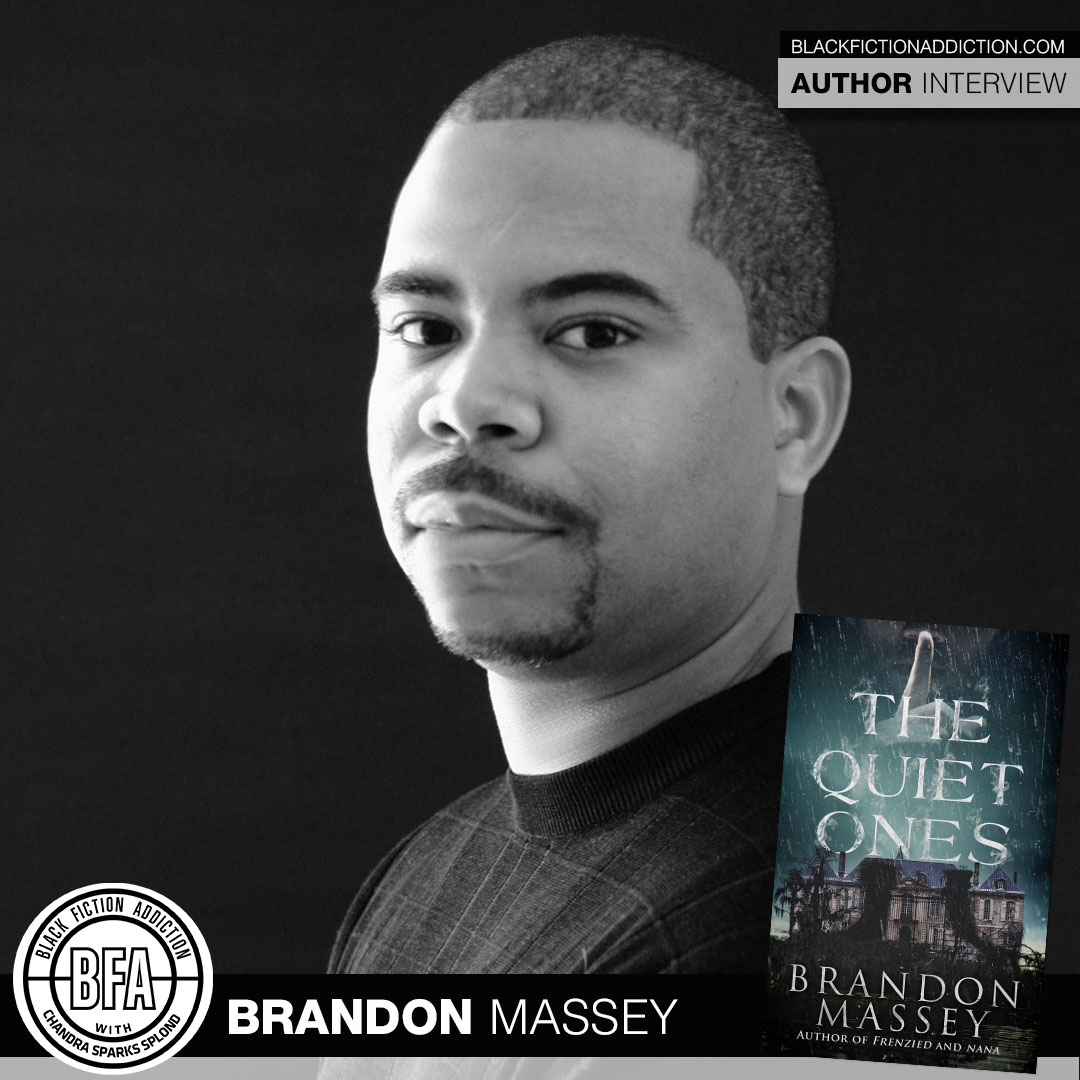 Prolific thriller writer Brandon Massey is back with another intriguing release. I recently spoke with him about The Quiet Ones.
Tell me about your latest book.
The Quiet Ones is a story about a woman who is trying to make her life whole by finding the sister from whom she has been separated for 25 years. In the process of her search, she uncovers some shocking revelations that upend everything she thought she knew about the world.
Why did you decide to write it?
The story is inspired by my ongoing obsession with family ties and secrets, which I've written about in multiple books.
Who is your favorite character in the book and why?
Mallory, the main character, is my favorite. I love her unwavering determination to find the truth, despite hitting incredible resistance. I enjoy writing about characters who get knocked down but keep getting back up.
What was the hardest part about writing the story?
I've embedded a fair number of plot twists in the story. It was tricky to keep each of those story turns unexpected, yet plausible in the context of the situation.
If you were to write a book about your life, what would be the title and why?
I think I would title it Persistent, because that's how I try to be.  Just this morning, I was cleaning my office and came across some literary agency rejection letters from 25 years ago. Any success I've experienced since then is mostly because I've remained persistent.
What is something readers would be surprised to know about you?
Although I write stories about surreal situations and characters, in person, I'm nothing like the things I write about. I don't dress in black every day and keep a collection of skulls on my shelf. I'm just a regular guy who happens to have a vivid imagination.
Tell me about a book that changed your life and why.
The Autobiography Of Malcolm X was a watershed book for me. It's about a man who changed the direction of his life—and the world—by harnessing the power of his intellect.
What's next for you?
I'm working on a new thriller that I plan to release by the end of the summer.
Do you have anything you would like to add?
Thanks for the opportunity!
---
To learn more about Brandon Massey, visit his website. Use Black Fiction Addiction's affiliate link to purchase your copy of The Quiet Ones.