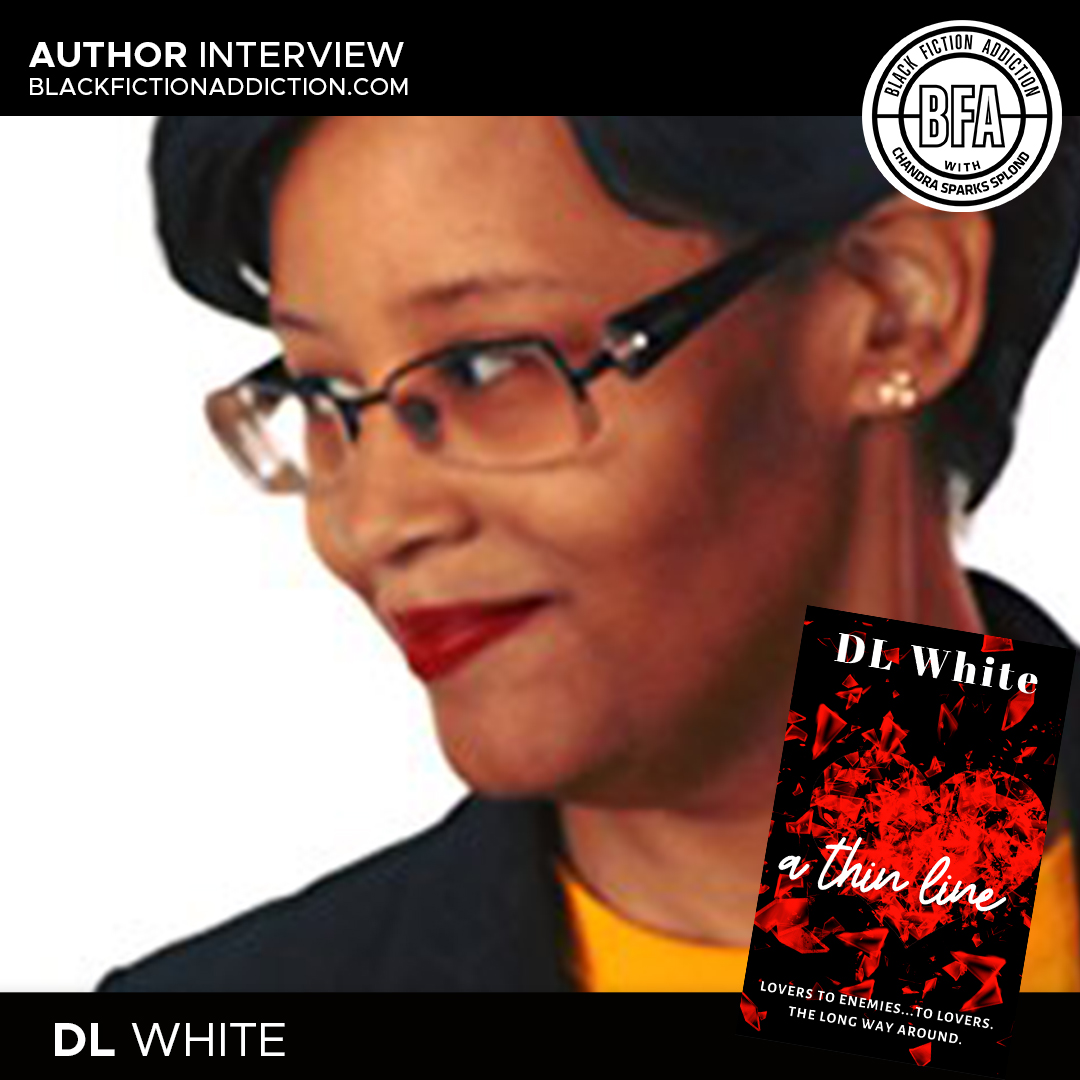 Women's fiction and romance author DL White is giving readers a little drama. I recently spoke with her about her novel A Thin Line.
 Tell me about your latest book.
A Thin Line is an enemies-to-lovers, second chance romance featuring two former sweethearts who don't know that they're still in love. A clever ploy cooked up by their best friends to force them back together and rekindle a long-dead romance could not possibly work. Could it? There's a thin line between love and hate.
Why did you decide to write it?
Sometimes when I am writing romance in particular, it gets so sweet and syrupy and fantasylike that I long for some conflict and drama. I want to see a couple work through some stuff. I especially want to see a man work for a woman's love. I cooked up the idea of two people who have loved each other their whole lives, were separated by something silly and petty but stood in their wrongness until they just couldn't help but give in. I don't often write the quintessential grumpy male hero, but I must admit… he is fun to write.
What do you want readers to learn from the story?
Never say never, never give up, but also realize that we must grow and change. Don't throw away something wonderful trying to be right.
What do you want readers to learn from your life?
From my life? I hate to be all follow your dreams about it. My dreams wake me up at 3 A.M. and slap me in the face until I write. So…do what you've got to do!
Tell me about a book that changed your life.
I don't know about a particular book, but I never imagined that I would be virtually drowning in romance centered in my brilliant, gorgeous Blackness before I discovered romance from Black authors writing for Kimani like Farrah Rochon, Sharon C. Cooper, Zuri Day… when I found those romances, my mind exploded with ideas and story lines, where they'd never bloomed before. I felt like there was hope.
What's next for DL White?
My initial goal is ten books in print, available for purchase. I have more work to do until I hit that goal. More audiobooks—I'd love for all of my releases to be available in audio. and more of the same. More books. Until I can't write anymore.
To learn more about author of women's fiction and romance DL White, visit her website at BooksByDLWhite.com or visit her on Twitter and Instagram @author_Dlwhite and Facebook at facebook.com/BooksbyDLWhite. Reach her via email at [email protected].