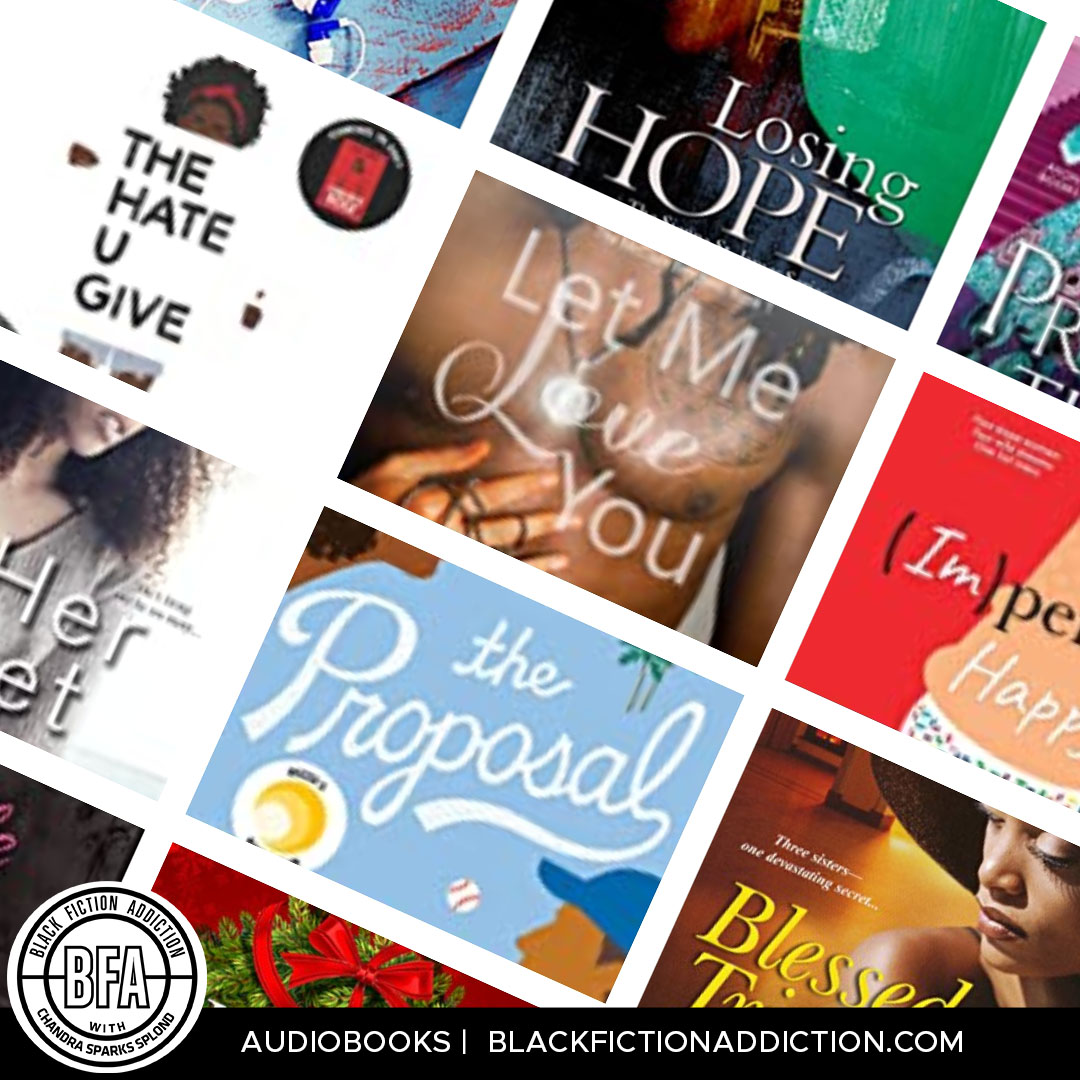 One thing I've learned being an editor for almost 25 years is the best writers are also readers. I fell in love with the written word as a kid, and even now, reading is still one of my favorite hobbies.  Between family, work and other commitments over the years, I'm lucky if I'm able to read a handful of books a year.
A few years ago, I decided to give audiobooks a try, and they have changed my life. This year alone, I've already "read" more than 70 books.
Technology has made audiobooks easily accessible. No longer do you have to go to the bookstore or library to pick up a book. You can now access them from your phone, tablet or computer and have access to thousands of titles in a few clicks.
I've downloaded the Overdrive and Hoopla apps to my phone and my computer, so I can listen to books as I'm driving around town or working. These apps are done in conjunction with my local library, so I use my library card to "check" them out and listen to the books (or read ebooks) for free. A lot of my friends have subscriptions to Audible. While I liked the selection of audiobooks they have by African-American authors, I don't like that you only get one book credit a month then you have to pay for any additional books you listen to. I did some digging about Audible alternatives and stumbled upon Audible Escape and Scribd, which for a monthly fee, allow you to listen to an unlimited number of audiobooks (or in the case of Scribd, read ebooks).
If you haven't figured it out by now, I have a slight book addiction.
I've discovered the person narrating an audiobook can really make or break it. Because there are some narrators I've come to love, I've searched to find other books they've narrated, and I've ended up discovering new authors I enjoy.
Here are a few audiobooks I've enjoyed.
A Very Merry Romance
by Brenda Jackson
narrated by Ron Butler
In this Christmas novel from Jackson's popular Madaris series, school principal Jonathan Madaris falls hard the moment new teacher Marilyn Bannister walks into his office. The gray-eyed beauty takes his breath away and makes him regret his school's non-fraternization policy. Still, he immediately knows Marilyn is special. And he's not letting anything stop him from getting the woman he wants.
A Princess in Theory
by Alyssa Cole
narrated by Karen Chilton
Between grad school and multiple jobs, Naledi Smith doesn't have time for fairy tales…or patience for the constant e-mails claiming she's betrothed to an African prince.
The Hate U Give
by Angie Thomas
narrated by Bahni Turpin
Sixteen-year-old Starr Carter moves between two worlds: the poor neighborhood where she lives and the fancy suburban prep school she attends. The uneasy balance between these worlds is shattered when Starr witnesses the fatal shooting of her childhood best friend Khalil at the hands of a police officer.
Belle
by Beverly Jenkins
narrated by Adenrele Ojo
Belle Palmer is finally free! Separated from her father on the harrowing escape, Belle is lost and alone until she finds shelter with the Bests, the first free family she's ever known. For the first time in her 16 years, Belle can speak her mind — except for her feelings for a certain dark-eyed young man — The Beau.
The Proposal
by Jasmine Guillory
narrated by Janina Edwards
When someone asks you to spend your life with him, it shouldn't come as a surprise—or happen in front of 45,000 people.
Her Secret Life
by Tiffany L. Warren
narrated by Cherise Booth
Scarred by poverty and life with a crackhead mother, Onika Lewis had a rough start. Still, thanks to her sharp mind, and hard work, she graduated with honors from a prestigious college. But her achievements weren't enough to earn her the elite status she craved. So she leveraged her gorgeous looks to become a rich man's trophy…and was eventually dumped her for a younger model. Now Onika is unemployed, broke—and homeless.
Naughty and Nasty
by Sabrina B. Scales
Narrated by Jakobi Diem and Wesleigh Siobhan
Naughty: Recently separated from her on again, off again boyfriend, Darryl, Nedra Brooks finds herself in the arms of her handsome neighbor Justin Steele. Years of sexual tension finally come to a head when she seeks, and finds, temporary satisfaction in Justin's arms. After the climax settles, deeper feelings are unearthed, and they stumble into more than either of them had bargained for. Will the two of them be able to leave it in the bedroom and move on? Or will this sexy Christmas gift exchange turn into something more?
Nasty: Two innocent bystanders are introduced by their siblings with nothing in common but a sexual attraction that they couldn't act upon without breaking all the rules. But rules are made to be broken, right? That's just what happens when Seth and Phalin finally come face to face for the second time, and sparks fly that won't be so easily extinguished. One thing leads to another and before either of them knows it, things get nasty in the best kind of way. The trouble starts when the heat leaves the bedroom and attempts to travel some place else. Some place deeper. Some place closer to love.
Let Me Love You
By Alexandria House
Narrated by Jakobi Diem and Adenrele Ojo
Trying to put past hurts behind you is hard when your ex is a fool, but buoyed by child support and alimony, Jo Walker is moving forward with her life, pursuing a career, raising her little girl, and trying to live in peace. She believes she has all the bases covered in her world. But what about her heart?
Rap legend Everett "Big South" McClain is divorced, too, knows all about failed relationships, and has relegated his love life to casual connections rather than pursuing something real. That is, until he lays eyes on Jo.
She's exactly what he never knew he needed.
He's what's been missing from her world.
Will she accept what he has to offer and let him love her?
***This novel contains profanity and sexual content. If you do not like those elements in your romantic reads, this is not the book for you***
Happiness in Jersey
By Jacinta Howard
Narrated by Wesleigh Siobhan
The only things in Jersey Kincaid's world that she has time for are keeping her grades up so that she doesn't lose her scholarship to South Texas University, playing the bass in her band, The Prototype, and satisfying her coffee addiction. Oh, and the occasional random hook-up she indulges in to pass the time.
Love? Eh, not so much. Save that crap for a Katherine Heigl or Natalie Portman movie.
Jersey's seen enough in life (courtesy of her Pops) to realize that undying romance is nothing more than a myth used to sell books and movie tickets. As she knows too well, the only thing inevitable in life is death – love is definitely not promised.
That's why when Jersey meets Isaiah "Zay" Broussard, with his soulful gray eyes, quick wit, and easy charm, she's determined to remain aloof. She doesn't have time to get sidetracked by fleeting fantasies, even if she does feel an unexplainable connection to Zay she's never experienced before.
But when his interest in her only seems to intensify, despite her attempts to brush him off, she gets to see a side of him and herself she didn't expect….
(Im)Perfectly Happy
By Sharina Harris
Narrated by Tamra Thompson, Ebony Ford, Ebony Mendez, and Staci Mitchell
When four college friends formed the Brown Sugarettes Mastermind Group, they had very different goals – but matched each other in ambition. Yet 10 years later, they can't help wondering what happened to the hopeful, confident, driven women they used to be – and how to get them back….
Radio personality Raina, known as "the black Delilah", hates the wholesome persona that's made her a success. Doling out syrupy versions of her grandma's wisdom feels worlds away from the sarcastic, tell-it-like-it-is woman Raina really is.
Kara Jones was sure she'd be a master sommelier by 30. Life and loss interfered with that plan. Now, she has one more chance – but it's taking a toll on her self-esteem and her marriage.
Nikki Grayson hardly recognizes the stay-at-home mom she's become. When her band signed a record deal, she swapped the limelight for a minivan and a sensible 'do. Now, she's wishing she had followed her heart. Instead, she's drowning her regret in alcohol.
Public Defender Sienna Njeri willingly put her city council aspirations aside to support her fiancé's bid for office – and now she's wondering if her loyalty is misplaced.
Longing for the support, advice, and tough love they once shared, all four resolve to start meeting up again. After all, their dreams may still be within reach. But are they worth the price they'll pay to achieve them?
Losing Hope
By Leslie J. Sherrod
Narrated by Patricia R. Floyd
Having earned starred reviews and a fervent following for her urban Christian fiction, Leslie J. Sherrod delivers the first in a riveting new series. In Losing Hope, Sienna St. James thinks she's finally close to getting over her long-lost, globetrotting husband. Or so she thinks. One Tuesday, everything begins to come apart when a succession of strange events – including the mystery surrounding a girl named Hope – brings her past, present, and future into question.
Blessed Trinity
By Vanessa Davis Griggs
Narrated by Caroline Clay
Faith Alexandria Morrell, the oldest of a mysterious trio of sisters, lives a troubled life and guards a horrifying secret. Yet few, least of all her new church family, would believe this always impeccably dressed woman is so utterly lost. But what lies beneath the surface of Faith's carefully constructed veneer could completely destroy her.
Needing help, Faith and her sisters, Hope and Charity, join Followers of Jesus Faith Worship Center. This new mega church, led by the dreadlock-wearing, Holy Ghost-filled Pastor George Landris, just may offer the solace she needs. But Faith soon discovers that all is not well in her new church home.
Vanessa Davis Griggs offers an incisive and affecting look at the inner-workings of mega churches and the transformative power of faith. . .