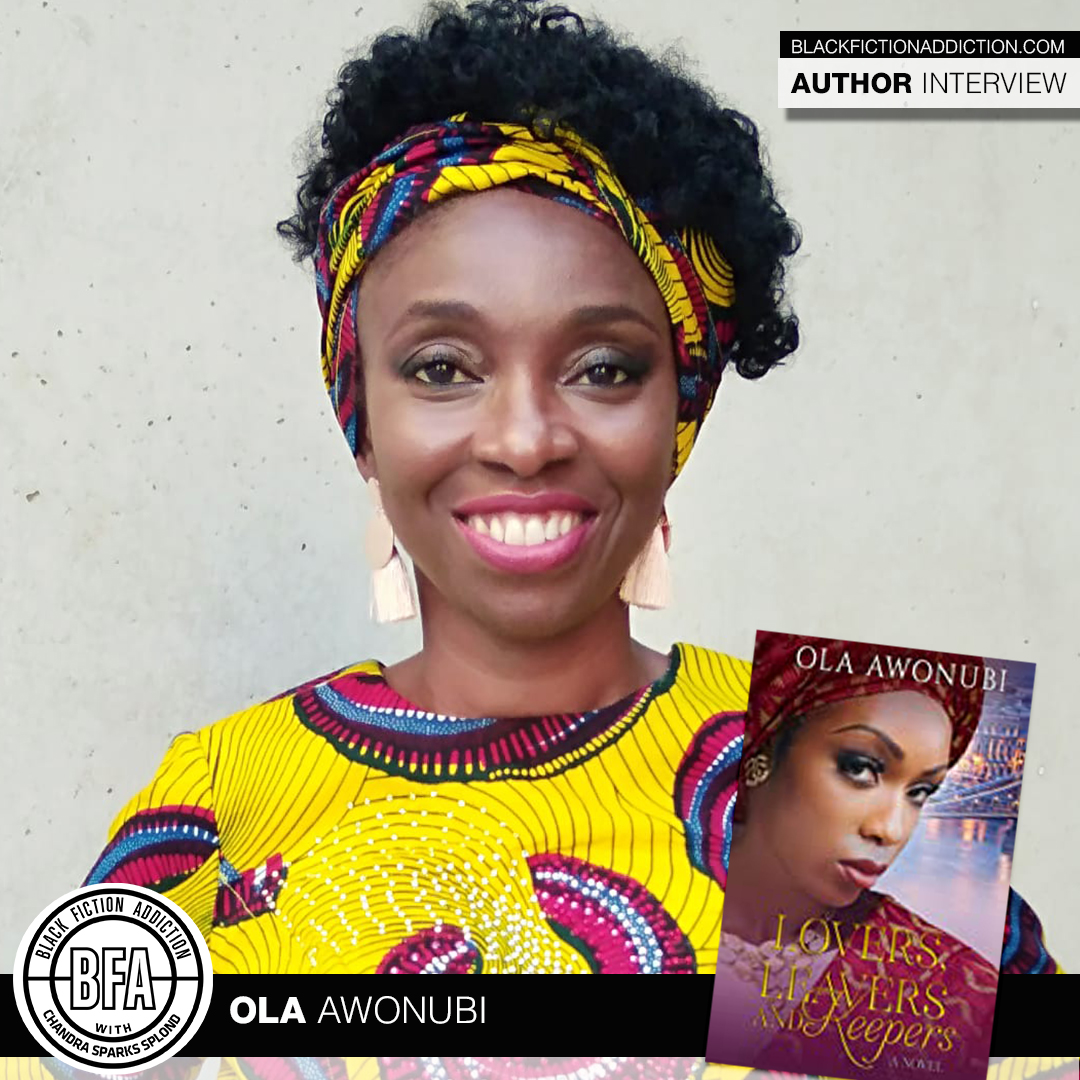 Author Ola Awonubi is showing love in Lagos Nigeria. I recently spoke with her about her latest release, Lovers Leavers and Keepers.
Tell me about your latest book. 
Lola Adesanya is a young graduate in the bustling city of Lagos Nigeria. She hopes to get a great job and help her family out of their financial predicament but ends up falling for industrialist boss and bad boy Tony Tomori-Williams.  A disastrous marriage later, she runs into her old boyfriend Ladi Bamidele in London and finds her faith and a new relationship as she tries to put the pieces of her life back together again.
What inspired you to write it?
I just saw so many people who were staying in abusive relationships and wanted to write about a woman who cared more about her destiny than what society felt about her life choices.
When did you fall in love with the written word?
I grew up in England in the 70s not seeing anyone that looked like me in books, so as a kid, it was something I always longed to do—to write about heroines and heroes that looked like me. When I continued my high school in Lagos Nigeria, I was able to seek out more black writers and enjoyed their work as well.
What's the best part of being an author?
You get to create. I love the creative process of plotting the story, characterization and using the writing devices at your disposal to take the characters on a journey the reader is invested in.
What's the hardest part of being an author?
It's a lonely road sometimes filled with self-doubt and lots of rejections.
What books have you read lately and loved?
Stay with Me by Ayobami Adebayo
Wartime Sweethearts by Lola Jaye
What book(s) are you most excited to read next?
The Personal Librarian by Victoria Christopher Murray and Marie Benedict
Passing by Nella Larsen
Who would you cast in a movie to play your main characters?
In Nigeria we have our own film industry called Nollywood, so some of these actors will be known to those who watch Nigerian films especially with Netflix making them so popular, so it would be for Lola—Ini Dima-Okojie; Tunde—Kenneth Okolie; and for Ladi—Gabriel Afolayan or Tosin Ibitoye.  If it was Hollywood, it would be Keke Palmer for Lola, Lakeith Stanfield for Ladi and either Omari Hardwick or Terence Howard for Tunde Tomori-Williams.
What's next for you?
I have been working on a historical romance and looking forward to sharing that with the world. Soon to be released by publishers.
Do you have anything you would like to add?
It's so great to be featured on your page with other black romance writers. Thanks for the opportunity!
---
Use the Black Fiction Addiction affiliate link to purchase your copy of Lovers Leavers and Keepers.
---
To learn more about author Ola Awonubi, visit her website or connect with her on social media.
Website: www.olanubi.com
Twitter: twitter.com/createandwrite
Facebook: Olawritesfiction
Instagram: olaawonubi