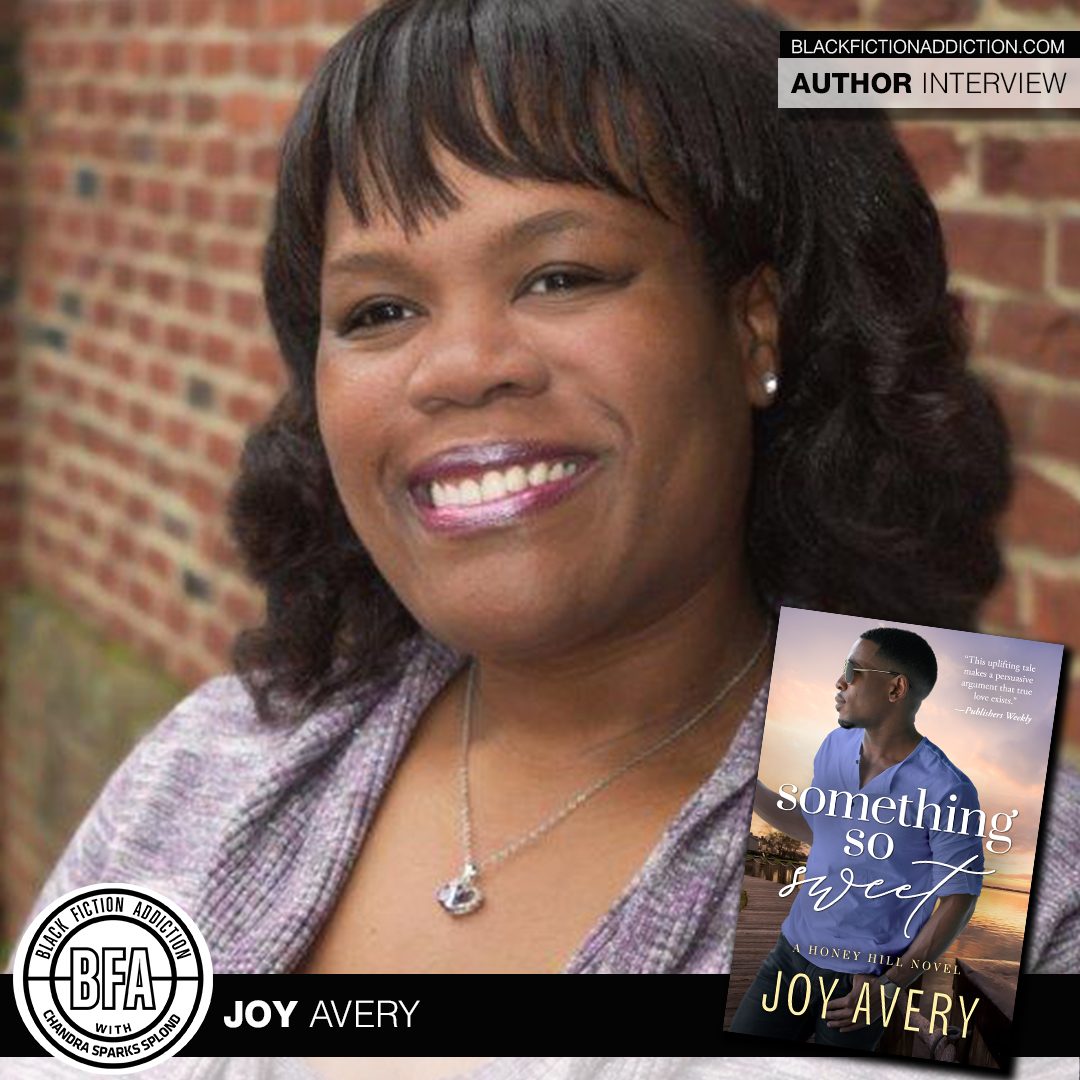 Author Joy Avery is kicking off the year with a new release. I recently spoke with her about Something So Sweet.
Tell me about your latest book.
SOMETHING SO SWEET is a small-town contemporary romance set in imaginary Honey Hill, North Carolina. It follows Lunden Pierce and Quade Cannon. Lunden is the mayor of Honey Hill. Quade is a newcomer to the charming town. Quade has inherited an inn from his late aunt. While Quade is determined to sell the historic property, Lunden is committed to not letting this happen.
What inspired you to write it?
If you follow me on social media, you already know I have a obsession with glitter. My glitter dealer, as I call her, is a beekeeper. I was intrigued by the tiny creatures and wanted to write a story that included honeybees.
When did you fall in love with the written word?
I fell in love with the written word at an early age. As an avid reader, I constantly had a book by my side. I'd often times read these novels and afterwards thought about how I would have written the novel. One day, I started writing my own stories.
What's the best part of being an author?
The best part of being an author is the satisfaction derived from bringing words to life through my passion. I enjoy building worlds that welcome readers on my characters' love journey toward happily ever after.
What's the hardest part of being an author?
The hardest part of being an author, for me, is staying consistent with my writing schedule. I'm constantly pulled in a hundred different directions. I, sometimes, find it difficult to stick to a firm writing schedule.
You also have a thriving craft business. Tell me about it and the products you offer.
The name of my shop is Lady Lioness Handmades. You can find us here: LadyLionessHandmades.etsy.com. We offer ceramic mugs, mousepads, custom keychains, earrings, kitchen décor, and more.
What books have you read lately and loved?
Recently, I've read quite a few thrillers by Dean Koontz and Jeffery Deaver: Cause of Death, Buried, Turning Point, In the Heart of the Fire, Surprise Ending, Double Cross, and Photographing the Dead to name a few. I've enjoyed them all.
What book(s) are you most excited to read next?
The book I'm most excited to read next is Beverly Jenkins's To Catch a Raven. Unfortunately, I have to wait until August.
Who would you cast in a movie to play your main characters?
Wow! This is a hard question. Let me think about this one for a minute. Okay, for Lunden, I'd cast Nicole Beharie. For Quade, I'd cast Lamman Rucker.
What's next for you?
Up next for me is Honey Hill Book 2, Sweeter Than Honey, which is available for pre-order now. It releases June 2022. This is Rylee (Lunden's best friend in Something So Sweet) and Canten's (Sheriff of Honey Hill) love journey. I'm also feeling cowboys in my near future.
Do you have anything you would like to add?
For up-to-the date news on new releases and other #joyaveryromance happenings, subscribe to my Wings of Love newsletter here: http://eepurl.com/KkLkL
---
Use the Black Fiction Addiction affiliate link to purchase your copy of Something So Sweet.
---
To learn more about Joy Avery, visit her website or connect with her on social media.
Website: www.joyavery.com
Facebook: facebook.com/authorjoyavery
Twitter: twitter.com/authorjoyavery
Instagram: instagram.com/authorjoyavery
Linktr.ee: https://linktr.ee/authorjoyavery