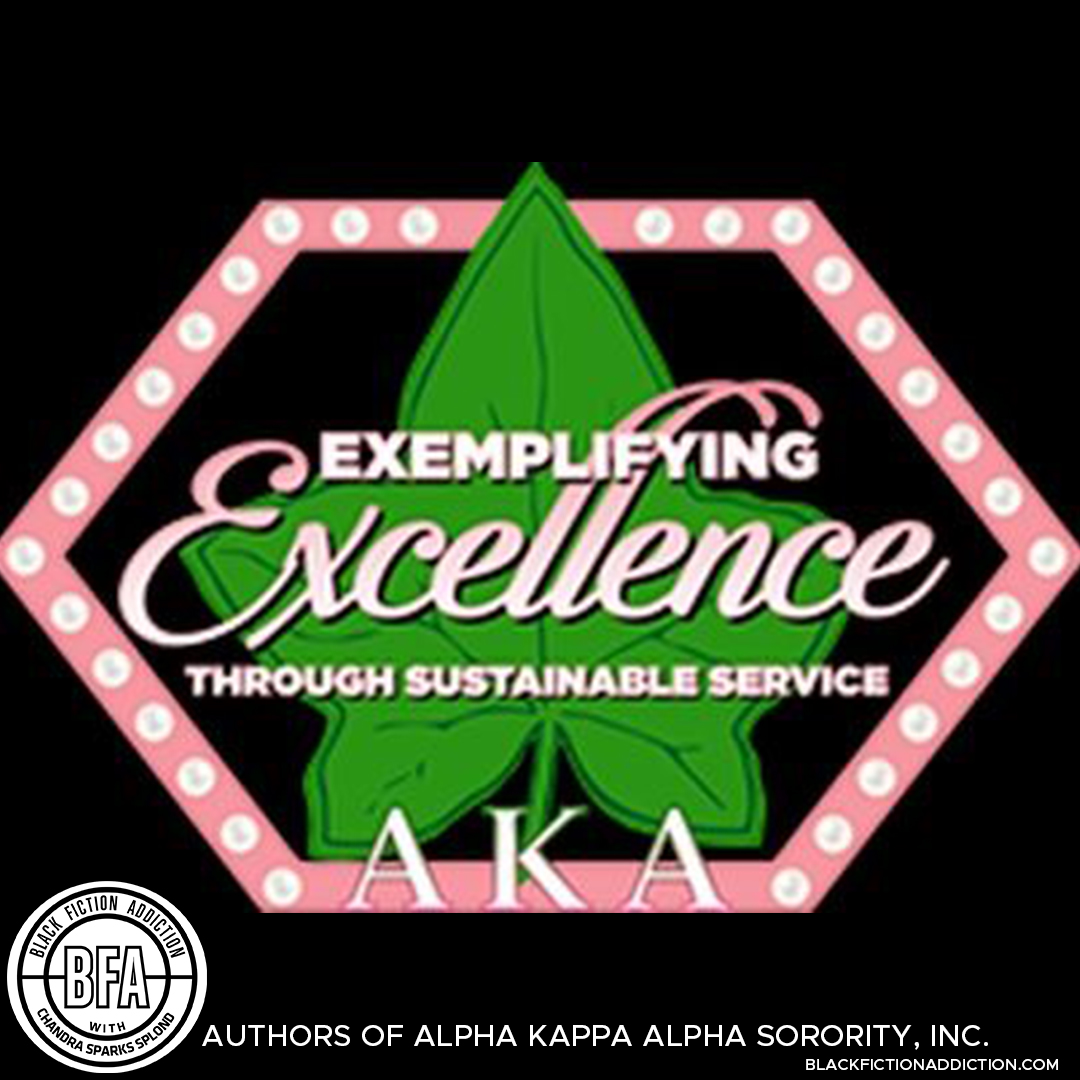 On January 15, 2022, the ladies of Alpha Kappa Alpha Sorority, Inc., will celebrate their 114th Founders' Day.
According to the official website, Alpha Kappa Alpha Sorority, Incorporated had its humble beginnings as the vision of nine college students on the campus of Howard University in 1908. Since then, the sorority has flourished into a globally-impactful organization of nearly 300,000 college-trained members, bound by the bonds of sisterhood and empowered by a commitment to servant-leadership that is both domestic and international in its scope.
As Alpha Kappa Alpha has grown, it has maintained its focus in two key arenas: the lifelong personal and professional development of each of its members; and galvanizing its membership into an organization of respected power and influence, consistently at the forefront of effective advocacy and social change that results in equality and equity for all citizens of the world.
Today, join me in celebrating some of the authors of Alpha Kappa Alpha, all of whom have given me permission to include them in my roundup.
---
ReShonda Tate Billingsley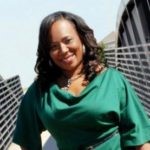 ReShonda Tate Billingsley has always had an active imagination. From making up stories to crafting award-winning poems, the national bestselling author has always maintained a love for the written word. After numerous rejections from publishers, ReShonda stepped out on faith, established her own publishing company, and released her debut novel. She was later signed to a major deal, and she remains one of her publishers top African-American authors. ReShonda is a  former television and radio news reporter, including a stint at The National Enquirer and as an anchor and reporter for NBC, ABC and FOX television stations in Beaumont, Texas, Oklahoma City, Oklahoma and Houston, Texas.
She is the national bestselling author of more than 40 books. Several of her books have been optioned for movies, including her sophomore novel, Let the Church Say Amen, which was directed by actress Regina King, and produced by TD Jakes and Queen Latifah.
Preorder: Miss Pearly's Girls
---
Joyce A. Brown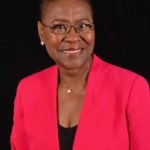 Joyce A. Brown has been an avid reader and writer since learning to read. She is a graduate of Bradley University, where she received her B.S. and M.A. degrees, and a graduate of Western Michigan University where she received her Ph.D.  Joyce is a self-published author who was nominated by Broadview Public Library District in the 2017 Soon To Be Famous Illinois Author Project; she was a finalist in the project for her novel, Getting Away With Everything. She also writes a bi-monthly article for the online publication Garden Spices Magazine.
Check out: Getting Away With Everything
---
Diane Dorcé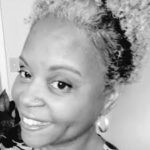 Diane Dorcé was born in Gary, Indiana. Her first writing venture was a self-published preteen novel that received rave reviews and a Honorary Mention in the Writers Digest Self-Publish Book Awards. She has also written a mystery-suspense novel. an urban drama, as well as contributed to a short-story anthology. Her latest novel "Blood Secrets" is the second book from her Zack Monstar mysteries.
Check out: Blood Secrets
---
Nina Foxx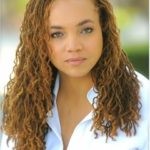 Nina Foxx is an award-winning filmmaker, playwright, and novelist. She writes as both Nina Foxx and Cynnamon Foster.  Her work, including such novels as Catfish, has appeared on numerous bestseller lists around the country, and her films have won awards at the Sundance Film Festival, the Tribeca Film Festival, Cannes, and the Rome International Film Festival. Originally from Jamaica, New York, Nina lives with her family near Seattle, Washington, where she works in human-computer interaction for a major software company.
Check out: Catfish
---
Natasha Frazier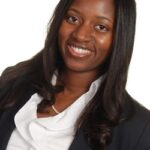 Natasha Frazier is a magna cum laude graduate of Jackson State University's College of Business where she earned a bachelor's of business administration degree in accounting. Natasha has also earned a masters of science degree in accounting from Texas A&M University. Since graduating, Natasha has earned her CPA license and worked in both public accounting and the federal government.
In addition to her award-winning devotional, The Life Your Spirit Craves and a Henri award–nominated devotional, Not Without You: 365 Days in the Lord's Presence, Natasha is also the author of  the Love, Lies & Consequences fiction series.
Check out: With Every Step
---
Cheris Hodges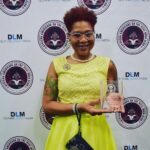 Cheris Hodges was bitten by the writing bug at an early age and always knew she wanted to be a writer. She wrote her first romance novel, Revelations, after having a vivid dream about the characters. She hopped out of bed at 2 A.M. and started writing. A graduate of Johnson C. Smith University and a winner of the NC Press Association's community journalism award, Cheris lives in Charlotte, North Carolina, where she is a freelance journalist.  Her new novel, Won't Go Home Without You, will be released on January 26. Visit her at www.thecherishodges.com
Check Out: Open Your Heart
---
Norma L. Jarrett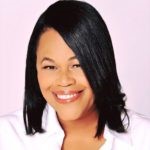 According to Essence magazine, author Norma L. Jarrett, if you're a Reader craving juicy plotlines driven by decent and compelling characters, you'll always find a kindred spirit in Norma. She is the award winning author of novels Sunday Brunch, Sweet Magnolia and the Essence bestseller The Sunday Brunch Diaries (Essence bestseller), as well as her latest, Salt and Sky.  Her work has been featured in USA Today, Essence, Ebony, Publisher's Weekly, Rolling Out, Southern Living, and Upscale. Norma has been a featured guest on The Yolanda Adams radio show and is a graduate of North Carolina A & T State University and Thurgood Marshall School of Law.
Preorder: Vivienne's Valentine Surprise
---
Sonya Johnson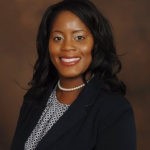 Sonya Johnson is an educator and Memphis native. She received her bachelor's degree in chemistry from Clark Atlanta University and a master's and PhD in curriculum and instruction.
Check out: The Ride of Pride
---
Yvonne Johnson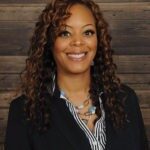 Yvonne Johnson is an educator and Memphis native. She received her bachelor's degree from Clark Atlanta University and a master's and PhD in curriculum and instruction.
Check out: The Ride of Pride
---
Jacki Kelly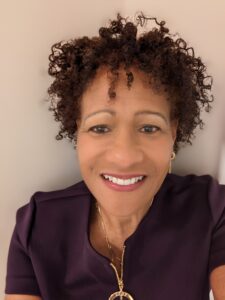 Jacki Kelly has been writing since her fourth-grade teacher made her keep a journal for a grade. Now she does it to keep track of all the fascinating and heartbreaking moments that life throws our way. Poetry, personal essays, short stories, and novels have occupied space in her heart and on her hard drive. She has published over fifteen books in women's fiction and romance.
Jacki Kelly loves to read almost as much as she likes to write. When she's not reading or writing, she's painting or on the golf course. Her idea of bliss is squeezing all this stuff into one day. Happy Reading!
Jacki has a BS in Business Administration and an MBA. She spent many years as a financial manager for a large chemical company, but now she spends all her time writing.
Check out: Packed and Ready to Go
---
Sandra Kitt
Sandra Kitt's first mainstream novel was THE COLOR OF LOVE was released in 1995 from Signet Books to critical acclaim from Library Journal, USA TODAY, and The Black Scholar.  THE COLOR OF LOVE was also optioned by HBO from a script by Sandra.  Along with her next two novels, SIGNIFICANT OTHERS and BETWEEN FRIENDS, she has appeared on the Black Board best seller list in ESSENCE Magazine.  Amazon.com has named SIGNIFICANT OTHERS  and CLOSE ENCOUNTERS among the Top 25 Romances for the 20th Century.  GIRLFRIENDS, an anthology from HarperCollins, was nominated for the prestigious NAACP Image Award for Fiction in 1999. In 2010 Sandra was presnted the Zora Neale Hurston Literary Award. Sandra has published 40 + novels, novellas and short stories.
            Prior to breaking out in mainstream Sandra was considered the foremost African American writer of romance fiction, and was the first black writer to ever publish with Harlequin 1984.  In 1994 she launched the successful Arabesque line from Kensington.  Sandra is the recipient of a Life-Time Achievement Award in Contemporary Fiction from Romantic Times.   She has been nominated twice in the Best Contemporary Novel of the Year category.  Romance Writers of America presented Sandra with its 2002 Service Award.
            A native of New York City, Sandra holds a Bachelor and Masters Degree in Fine Arts from the City University of New York, and has studied and lived in Mexico.  A one time graphic designer and free-lance illustrator she has exhibited across the U.S. and is in several corporate collections, as well as the Museum of African American Art in L.A.  She has designed cards for UNICEF, and illustrated two books for the late science writer, Dr. Isaac Asimov.  She formerly served as the Managing Director of the Richard S. Perkin Collection in Astronomy and Astrophysics at the American Museum of Natural History.
            In 1996 Sandra wrote the last show script for the Hayden Planetarium, narrated by Walter Cronkite.   A frequent quest speaker Sandra has lectured at NYU, Penn State, Sarah Lawrence, and Columbia University, and was an Adjunct for Continuing Education in publishing and fiction writing.  She has served as an Outreach Board member for St. Jude Children's Hospital, and Coalition For the Homeless.
            Visit Sandra's website at:  www.sandrakitt.com, Tweet her @SandraEKitt. She is also on Facebook and Pinterest.
Check out: Winner Takes All
---
Sheryl Lister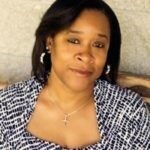 Sheryl Lister has enjoyed reading and writing for as long as she can remember. She writes contemporary and inspirational romance and romantic suspense. She been nominated for an Emma Award, RT Reviewer's Choice Award and named BRAB's 2015 Best New Author. When she's not reading, writing or playing chauffeur, Sheryl can be found on a date with her husband or in the kitchen creating appetizers and bite-sized desserts. Sheryl resides in California and is a wife, mother of three daughters and a son-in-love, and grandmother to two very special little boys.
Check out: Love's Sweet Surrender
---
Tia McCollors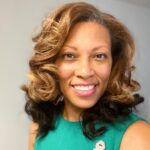 Tia McCollors used to dream of being a television news anchor, but her destiny led her behind the pages instead of in front of the cameras. After earning a B.A. in Journalism and Mass Communications from University of North Carolina, Chapel Hill, she went on to work several jobs in the public relations industry. In 1999, a job layoff prompted Tia to discover and pursue a writing career.  Following the birth of her son in 2006, she left the corporate arena to focus on raising her children and her burgeoning writing career. In addition to being the author of such books as Friday Night Love, Tia is an inspirational speaker and instructor for writing workshops. She particularly enjoys coaching women of faith, female entrepreneurs, and stay-at-home mothers. A native of Greensboro, North Carolina, Tia now lives in the Atlanta, Georgia area with her husband and children.
Check out: Friday Night Love
---
Sienna Mynx/T.A. Ford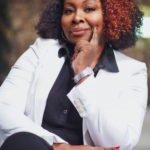 Do you like strong, sensual, alpha bad boys forced to humble themselves for the women they love? Me too. I am Sienna Mynx, the naughty writer of over thirty contemporary, paranormal and historical sensual romances. I have also published two women contemporary novellas under the penname T.A. Ford. My stories have often been accused of sweeping readers away in heart-racing decadence that can provoke laughter, soft sighs and even gratifying tears.
In 2010 Romantic Times nominated my book Buttercup for the Erotic Romance E-book Writer of the Year Award. It is a fast-paced exciting novella about a young black hooch dancer in a traveling carnival during the Great Depression who meets a Sicilian bootlegger and goes on a Bonnie and Clyde ride of passion and freedom in Mexico.
After a two-week tour of Italy in 2012 I released the first three books in an epic series known as The Battaglia Mafia. All three Books (Destino, Ti Amo, La Sposa) have held the Amazon #1 Best Seller spot for Multicultural Romance and African American romance. That series has now 10 complete titles and is one of the leading reads in Mafia Romance
I am a current resident of Northern Georgia and the proud aunt of three. I joined the prestigious organization of Alpha Kappa Alpha in 1993 and am an Engineer in a technology corporation for over 20 years. Currently, you'll find me in the deep south under the shade of a magnolia tree with a ladies fan, sipping pink lemonade and dreaming up my next sensual romantic fantasy! To learn more about my work be sure to visit the website http://thedivaspen.com
Check out: Before Sunrise by Sienna Mynx and AAren by T.A. Ford
---
Vanessa Riley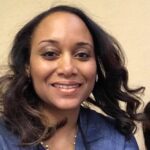 Vanessa Riley writes regency and historical romances of dazzling multi-culture communities with powerful persons of color, including her latest, The Bewildered Bride.  She holds a doctorate in mechanical engineering and a master's in industrial engineering and engineering management from Stanford University. She also earned BS and MS in mechanical engineering from Penn State University. She has been a radio anchorwoman and church announcer
Check out: Island Queen
---
Jennifer Robinson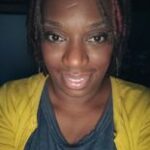 When Jennifer Robinson was 19, she started journaling. Over the next few years, she filled over 30 composition notebooks with her thoughts, feelings, and poetry. The transition to novels fulfilled a passion for sharing black romance stories in the most realistic way possible. Jennifer has written two poetry books (But…there's love and Conversations of the Heart) and three novels (My Brand of Passion, When it all Falls Down, and In the Likeness of Truth) all available on Amazon. She has also penned short stories available on her website www.authorjenniferrobinson.com
Check Out: In the Likeness of Truth
---
Michele Sims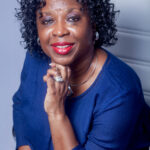 Author Michele Sims, the creator of the Moore Family Saga, loves writing hot paranormal romance, romantic suspense, and stories with multicultural characters. She has been featured on The Hive Podcast with Tia Kelly and SORMAG digital magazine's New Authors edition. The recipient of the 2019 RSJ Debut Author Award, the 2018 RSJ Aspiring Author Award, and first runner-up in the Introvert Press Poetry Contest for February 2018, she is a member of the LRWA, in Charleston, SC. She's also proud member of AKA.
Check out: Face the Fire
---
Chandra Sparks Splond

Chandra Sparks Splond is an editor, speaker and award-winning author and the blogger behind Black Fiction Addiction. She is a 2019 recipient of the Learning for Life award presented by the Orlean Beeson School of Education at Samford University. In addition to having published several number one Amazon bestselling books, Chandra's young adult novel Make It Work was named Alabama's Great Read 2017, Spin It Like That was chosen as a Popular Paperback for Young Adults by the Young Adult Library Services Association (YALSA), and The Pledge was a YALSA Quick Pick for Reluctant Readers.  Black Pearls Magazine honored Chandra as a legends and leaders for her blog. Her editing clients have included several New York Times, USA Today and Essence bestselling authors. In addition to working for Kensington Publishing as the consulting editor for Arabesque romance, Chandra has also done work for Random House, Moody Publishers, Kimani Press (formerly known as BET Books), and Hyperion. She has also worked for Good Housekeeping, Samford University, Black and Married with Kids, Brides Noir, Weddingpages, Newsday, The Morning Call and Romantic Times. Splond graduated from the University of Alabama at Tuscaloosa with a degree in journalism and has a master's degree in instructional design and technology from Samford University. She resides in Birmingham, Alabama, with her family.
Check out: Speak
---
Kim Cash Tate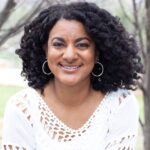 Kim Cash Tate is the bestselling author of several books, including Cling (2017) and the Promises of God series: Though I Stumble, If I Believe, If You're with Me, and When I'm Tempted. A former practicing attorney, she is also a Bible teacher with an active YouTube channel. She's been married to her husband Bill for more than two decades, and they live in St. Louis with their two young adult children.
Check out: As Long as I Cling
---
Renee Wynn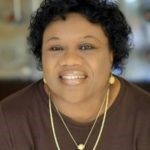 When not daydreaming or writing about a romantic heroes and heroines, Renee Wynn spends her time reading, traveling and taking care of the great loves in her life, her husband and son.  Married to her hero, her college sweetheart, she uses him as inspiration for her strong silent-type heroes.
A classmate gave Renee her first romance book, a Harlequin romance, in a 10th grade biology class.  Since then, she has been hooked.  She writes multi-cultural romances and murder mysteries novels, and her releases include her Whispers series.
Check out: Singed
---
Please check back often for updates.
---
If you're an author interested in being added to the list, please email me.