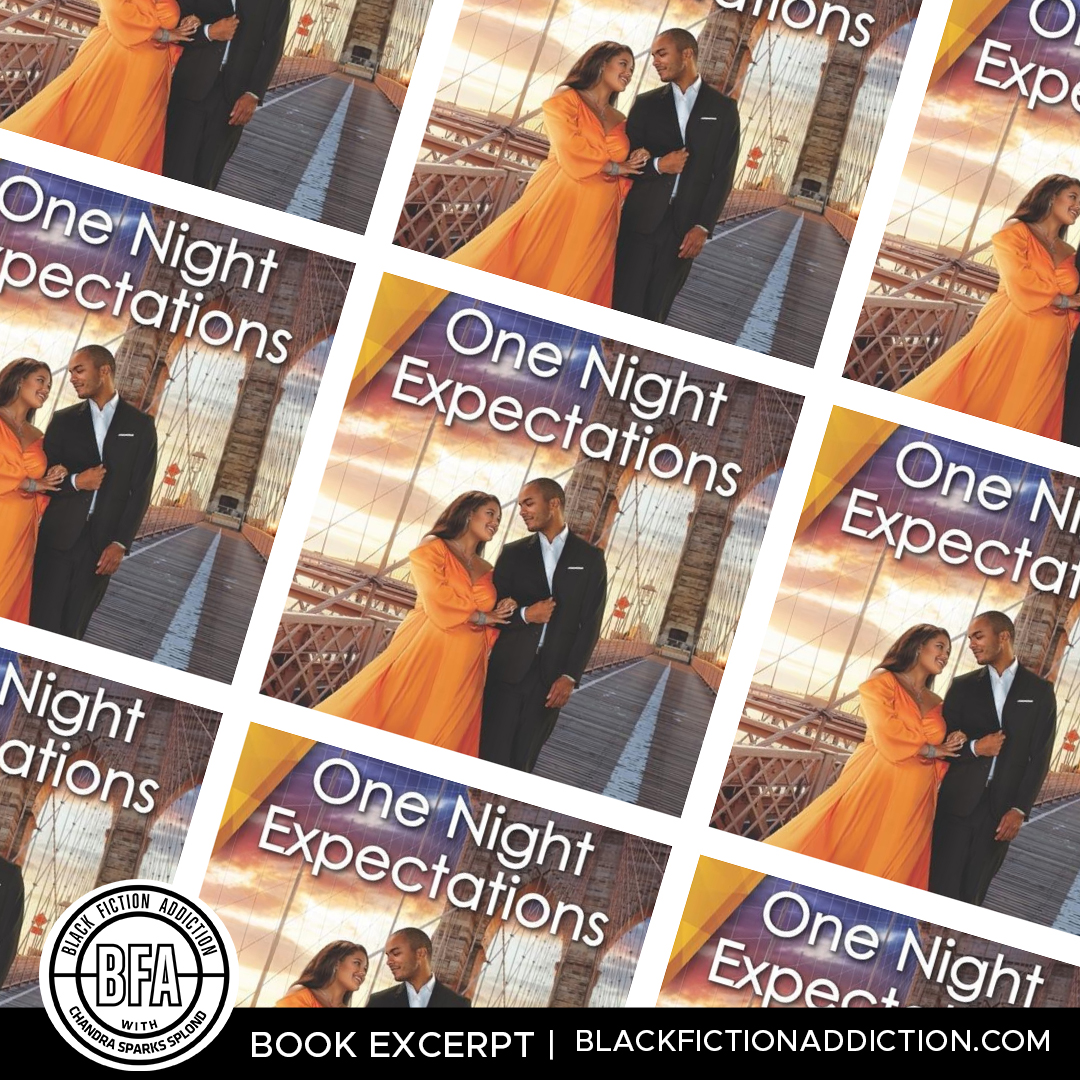 Today, author LaQuette is stopping by to share an excerpt from her latest release One Night Expectations.
ABOUT THE BOOK
An impulsive one-night stand has unexpected consequences in the latest Devereaux Inc. novel by LaQuette.
For these Brooklyn power players, 
one night holds surprises to last a lifetime.
When her grandfather meddles in the billion-dollar development deal she's closing for the family company, Amara Devereaux-Rodriguez feels betrayed…and rebellious. A chance encounter with Lennox Carlisle is just the kind of trouble she's looking for. But their night together soon becomes a threat to Amara's aspirations because the mayoral contender has the power to quash the Devereaux deal. And now Amara's pregnant with his child. Can she quench the fire for Lennox that could send their lifelong ambitions up in flames?
---
EXCERPT
Lennox put the beer down on a nearby end table and stared at the woman sitting next to him. Trying hard to remember John's warning, he fought with himself about what he should say next. Lennox was in no way afraid to talk to a woman as fine as this. But when you were trying to become the mayor of New York City, you had to think twice about what you said as well as did.
He extended his hand to her, "Thank you, Ms.…"
She tilted her head, her sultry gaze sliding down the seated length of him, leaving a fiery burn in its wake. But instead of making him back away like the cautious, levelheaded professional he was supposed to be, it made him lean in closer.
She took his offered hand in a firm grip and smiled. "Angel," she said. "My name's Angel."
"Angel is a lovely name. It's my pleasure to make your acquaintance."
She continued to smile at him, holding his hand and letting her thumb pass over his knuckle. It wasn't necessarily an overt gesture of attraction. But coupled with the flash of fire he saw in her eyes, he was pretty sure they were vibing on the same wavelength.
"Well," she said, breaking the silence. "I don't want to interrupt you any further. I suppose if you're back here and not at the bar, you probably weren't looking for company."
She stood up, and he followed suit, stepping closer to her than he probably should have considering he didn't know anything about her beyond her name.
"I did come back here to get away from the crowd. But that's not the reason you should leave."
She folded her arms, pushing her full, round breasts up, and he couldn't find enough decency anywhere in him to look away.
"I'm not sure I get your meaning," she responded. "What's the reason I should leave?"
He hesitated for a moment, pulling his lip between his teeth to keep the words on the tip of his tongue from spilling out of his mouth.
"Aww, don't get shy now, Len. Speak your peace."
He nodded, loving the fierceness she wore like a second skin.
"You should leave because I'm tempted to find out if this thing that makes me want to bend you over that desk is mutual. Because if it is, I don't think I have enough give-a-damn to ignore it."
There, he'd given her the truth. And if she was smart, she'd take her leave, and this would never become more than a little flirting in the back of a bar.
But when she stepped into his space, so close that all he needed to do was shift slightly and his body would be pressed against hers, he groaned.
"You'd better know what you're doing, Angel."
She narrowed her gaze as her full lips curved into a sultry smile. "Is Len short for Leonard?"
Her question seemed out of place, but instead of using that brief moment as an excuse to step away, he shook his head. "No, it's short for Lennox."
"Good." she moved in closer, wrapping her hand around the base of his neck. "I'd like to make sure I'm calling you by your proper name if this ends up being as good as I hope it will be."
---
ABOUT LAQUETTE
2021 Vivian Award finalist and DEIA activist in the romance industry, LaQuette writes sexy, stylish, and sensational romance. She crafts dramatic, emotionally epic tales that are deeply pigmented by reality's paintbrush.
This Brooklyn native writes unapologetically bold, character-driven stories. Her novels feature diverse ensemble casts who are confident in their right to appear on the page.
---
CONNECT WITH LAQUETTE
AUTHOR SITE | FACEBOOK | TWITTER | INSTAGRAM | GOODREADS | AMAZON AUTHOR PAGE
---
Use the Black Fiction Addiction affiliate link to purchase your copy of One Night Expectations by LaQuette.