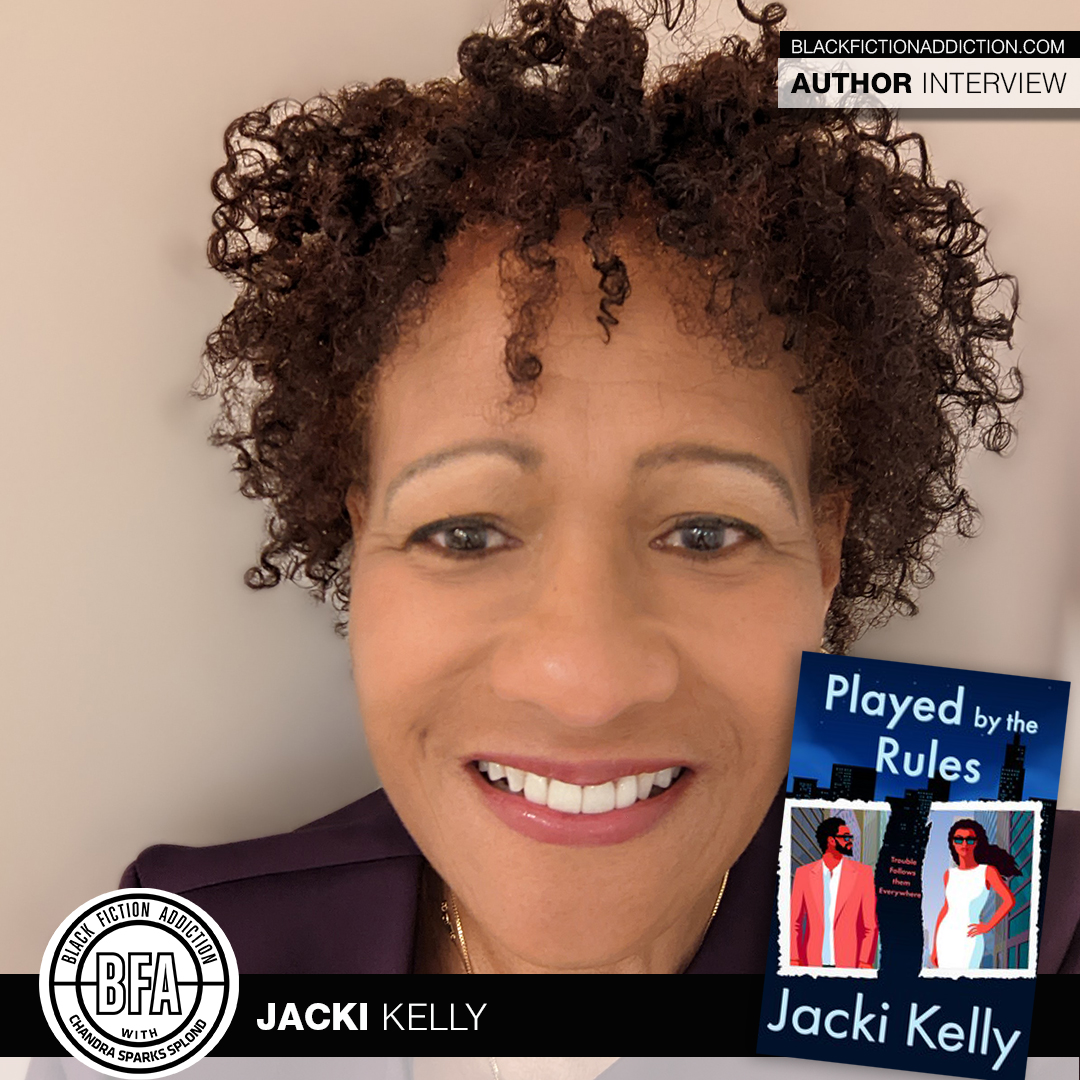 Author Jacki Kelly is back with the latest in her All the Rules series. I recently spoke with her about Rules Don't Apply.
Tell me about your latest book.
I conceived this book with four writing friends at a writer's retreat. We've been coming together for over five years and have always wanted to do a joint project. So one night after dinner, we sat down and brainstormed ideas, and that's when Played By The Rules was conceived. It first appeared in the Elite Anthology. Since then, I've revised that story and have written the sequel Rules Don't Apply.
What inspired you to write it?
Ideas come to me in so many ways. It can be a headline in the news, a conversation I overhear, or some part of a dream, and my imagination starts spinning a thread. For this book, it was my work in the corporate world. I heard many disheartening stories where women were challenged, overlooked, devalued, or mistreated. The idea of a young woman trying to build her career when forces work against her intrigued me. And I wanted to tell a story about how she overcomes those forces.
When did you fall in love with the written word?
Oh, this is an easy question. When I was in the fourth grade, my teacher gave the class an assignment to keep a journal. I found that assignment so satisfying—writing down my thoughts and letting my ideas flourish was a turning point. It allowed me to write anything I wanted, any way I wanted, and that freedom of expression was all it took. I started making up stories for my sisters, on scraps of paper and in notebooks. That one assignment opened a door I didn't know existed.
What Is the best part about being an author?
I'm sure every author answers this question differently. For me, it's the opportunity to express myself—to turn my dreams and imagination into words and stories—to push the boundaries of make-believe. By writing, I can create happy-ever-after or happy-for-now worlds and make the underdog a winner. So recently, I've permitted myself to experiment with other genres.
What's the hardest part of being an author?
Writing is a lonely pursuit. I spend hours alone in my office, surrounded by research books and notes. As an extrovert, I sometimes can't wait to get away from the computer and interact with real people. Also, just because I think a book is a good idea, I always worry that readers won't receive it as well. Being a writer allows many more people to critique your work, so you must have thick skin.
What book have you read lately and loved?
Now, this is a hard one. I've read a lot of good books this summer. Recently, I read By Her Own Design by Piper Huguley and loved the story. I'd heard of Ann Lowe, but the way Ms. Huguley handled the book made the story real for me.
What books are you most excited to read next?
Next in my reading basket is Mother, Sister Warrior by Vanessa Riley. The way she's bringing black sheroes to life on the page is exciting and well overdue.
Who would you cast in a movie to play your main characters?
I think this is a question all authors secretly consider. To play Alexendra Peterson, I'd pick Keke Palmer. She seems feisty the way I envision Alexandra. For Quentin Moore, I'd love Rege-Jean Page. But who wouldn't choose him? LOL!
What's next for you?
In mid-August, I plan to release my new Kindle Vella story, The Interruption. It's a paranormal story—my first. It is a story about virtue and redemption and accepting our character flaws.
Is there anything else you'd like to add?
I want to thank Black Fiction Addiction for the focus you bring to Black authors and books. For being that connection between the reading community and us and for always doing it in such a classy way.
---
Use the Black Fiction Addiction affiliate link to purchase your copy of Rules Don't Apply by Jacki Kelly.
---
To learn more about author Jacki Kelly, visit her website or connect with her on social media.
Newsletter Sign-up: JackiKelly.com
Facebook: jackkellyauthor
Facebook: Jacki's Joint
Instagram: jackikellybooks
TikTok:  jackikellybooks