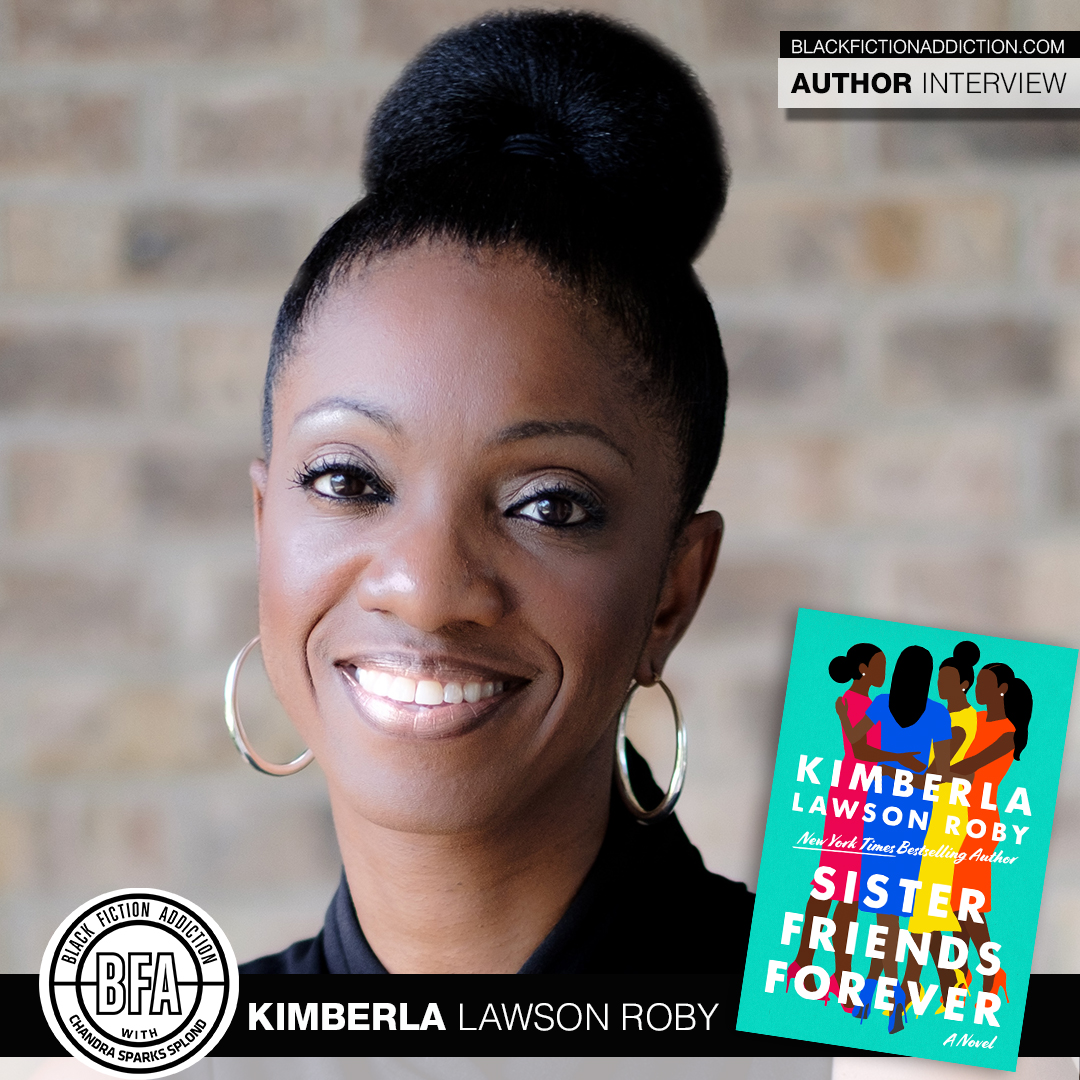 The much-anticipated new release by New York Times bestselling author Kimberla Lawson Roby is finally here. I recently spoke with her about Sister Friends Forever.
Tell me about your latest book. 
Sister Friends Forever is a story about four women who have been best friends since they were small children. Now, today, even though they are still as close as ever, their lives couldn't be more different. Serena has never been married but wants to be, Michelle is engaged for the first time and about to be married in four months—but her first love has suddenly reentered the picture, Kenya is happily married and has two beautiful children, but her husband's ex-wife is causing more drama than ever before, and Lynette is recently divorced and trying her best to navigate the dating scene again for the first time in years.
Why did you decide to write it?
I decided to write this storyline because I feel very strongly about the importance of sisterhood and true friendship. I have written stories about best friends in the past, but this time, I wanted to focus on sisterhood, as well as the four relationship statuses: single, engaged, married, and divorced.
What do you want readers to learn from the story?
My hope is that readers will see what a great blessing true sisterhood and friendship can be and how being a good, loyal friend to another woman is just as important as having one.
What do you want readers to learn from your life?
I want readers to know that part of my inspiration for writing this story stems from the awesome relationship I have with my two best friends, Kelli and Lori. Kelli and I have been best friends for fifty-one years, and Lori and I have been best friends for thirty-six years, and those two women are my beautiful sisters in every sense of the word.
If you could pick another profession, what would it be and why?
Right now, even if I chose a different profession, it would still heavily involve writing, speaking, and encouraging women to become all whom God created them to be.
When did you fall in love with the written word?
I have loved words and writing since I was a very small girl, but it wasn't until the early nineties when Terry McMillan released Waiting to Exhale, that I gained a great love for contemporary, mainstream fiction.
What's something readers would be surprised to know about you?
That in the seventies, when I was maybe around nine or ten and in fourth or fifth grade, producers at CBS had announced that they were accepting essay submissions from children for In the News, a short news segment for children that aired between cartoons on Saturday mornings. So, I wrote my essay and mailed it off with my little elementary school photo, and not long after, my mom received a call from CBS, saying that my essay had been chosen to have an excerpt read from it, and that the segment would air nationwide that coming weekend. To this day, I can still remember the globe turning and the theme music playing and then seeing my handwritten essay on notebook paper with my photo lying on top of it. But even then, it never occurred to me that I would one day become a writer of published books.
What books have you read lately and loved?
I just read the advanced reading copy of What We Found in Hallelujah by Vanessa Miller, and I absolutely loved it!
What books are you excited to read?
I'm very much excited about reading One True Wish by Trisha R. Thomas, which, although it is a novel, the story is based on the life of the amazing Diahann Carroll.
What's next for you?
I want to fully focus on my new community for women that I launched in June, Successful Women of Faith – The Sisterhood.
Do you have anything you would like to add?
I would like to thank all my readers who have supported me year after year for more than two decades because without God's grace and them, my writing career just wouldn't be possible. So I am forever grateful to each of them for their kindness.
Use the Black Fiction Addiction affiliate link to purchase your copy of Sister Friends Forever.
To learn more about Kimberla Lawson Roby, New York Times Bestselling Author, Speaker, and Founder of Successful Women of Faith – The Sisterhood, visit her website, kimroby.com.