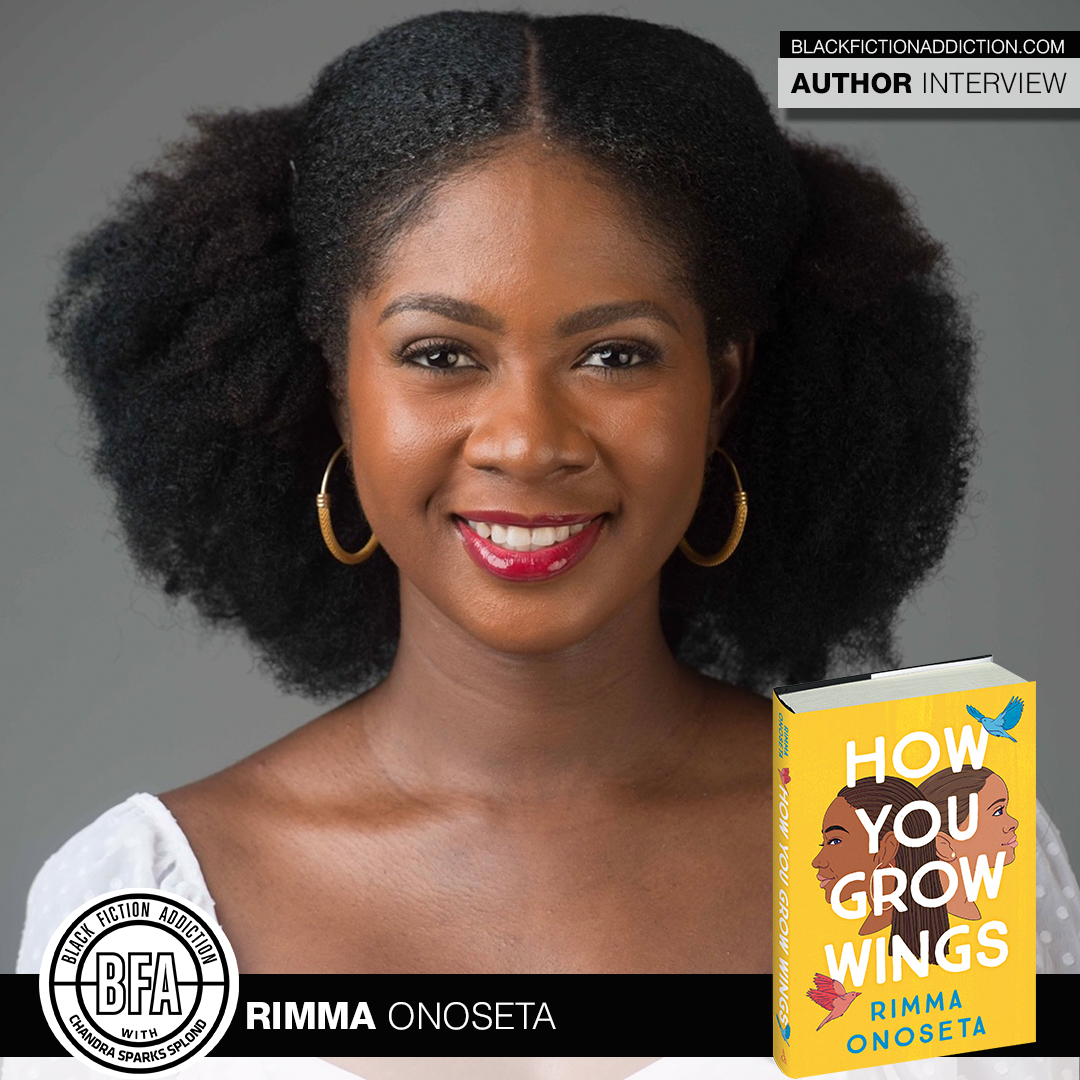 Nigerian writer Rimma Onoseta explores the familial bond in How You Grow Wings.
Tell me about your latest book. 
How You Grow Wings follows two sisters who want nothing more than to break free of their oppressive home. When one sister is given the opportunity to live with her wealthy aunt, she takes the chance and escapes, starting off a chain of events that leads the sisters on different paths.
Why did you decide to write it?
Anytime I observed anything interesting or had conversations that made me think, I would write a note on my phone. I finally decided to sit down and do the work of turning these half-formed ideas into a story after being inspired by other young Black writers.
What do you want readers to learn from the story?
I want readers to learn that not everything is at it seems. Sometimes you need to take a deeper look at situations and people. Sometimes people just need to be shown a little grace.
What do you want readers to learn from your life?
Your first draft isn't going to look like the masterpiece you imagined in your head. Getting the story down on the page is just the first step. Also, don't be too stuck on what you wanted the story to be. Be open to changes. Sometimes the story grows its own legs and goes in a direction you didn't expect, and that's okay!
If you could pick another profession, what would it be and why?
Composer. I would love to create musical scores for movies. A great score elevates a moment, pulls you further into a scene and heightens your emotions. Unfortunately, I have no musical talent, and I have made peace with appreciating great music and not creating it.
When did you fall in love with the written word?
I've loved the written word for as long as I can remember. Books were my first love. Libraries and bookstores have always been a safe space for me. I love that a good book can transport you, teach you, make you feel.
What's something readers would be surprised to know about you?
I can't outline. I've tried, but it just doesn't work for me. I need to think my way through a story by writing it.
What books have you read lately and loved?
Honey and Spice by Bolu Babalola. Bolu's observational humor is unmatched. I love how her writing shows the deep love and appreciation she has for her community. I'm currently reading Vagabonds and loving it. The way Eloghosa uses language is brilliant and incredibly brave. I've been a fan of Osunde's writing for years. I practically ran to the bookstore to buy Vagabonds.
What books are you excited to read?
Highly Suspicious and Unfairly Cute, Talia Hibbert's first YA novel. I've loved all her books that I've read, so I'm excited to read this one. The Book Eaters by Sunyi Dean. The premise is so interesting, and the excerpt had me hooked.
What's next for you?
I've written another YA contemporary that I'm really excited about. It's still in the early stages of revision, but I'm very excited about it.
Do you have anything you would like to add?
Support your local bookstore.
---
Use the Black Fiction Addiction affiliate link to purchase your copy of How You Grow Wings.
---
To learn more about Rimma Onoseta, visit her website or connect with her on social media.
Website: http://www.rimmaonoseta.com/
Goodreads: https://www.goodreads.com/book/show/58328441-how-you-grow-wings
Instagram: https://instagram.com/rimmaonoseta
Twitter: https://twitter.com/rimmaonoseta