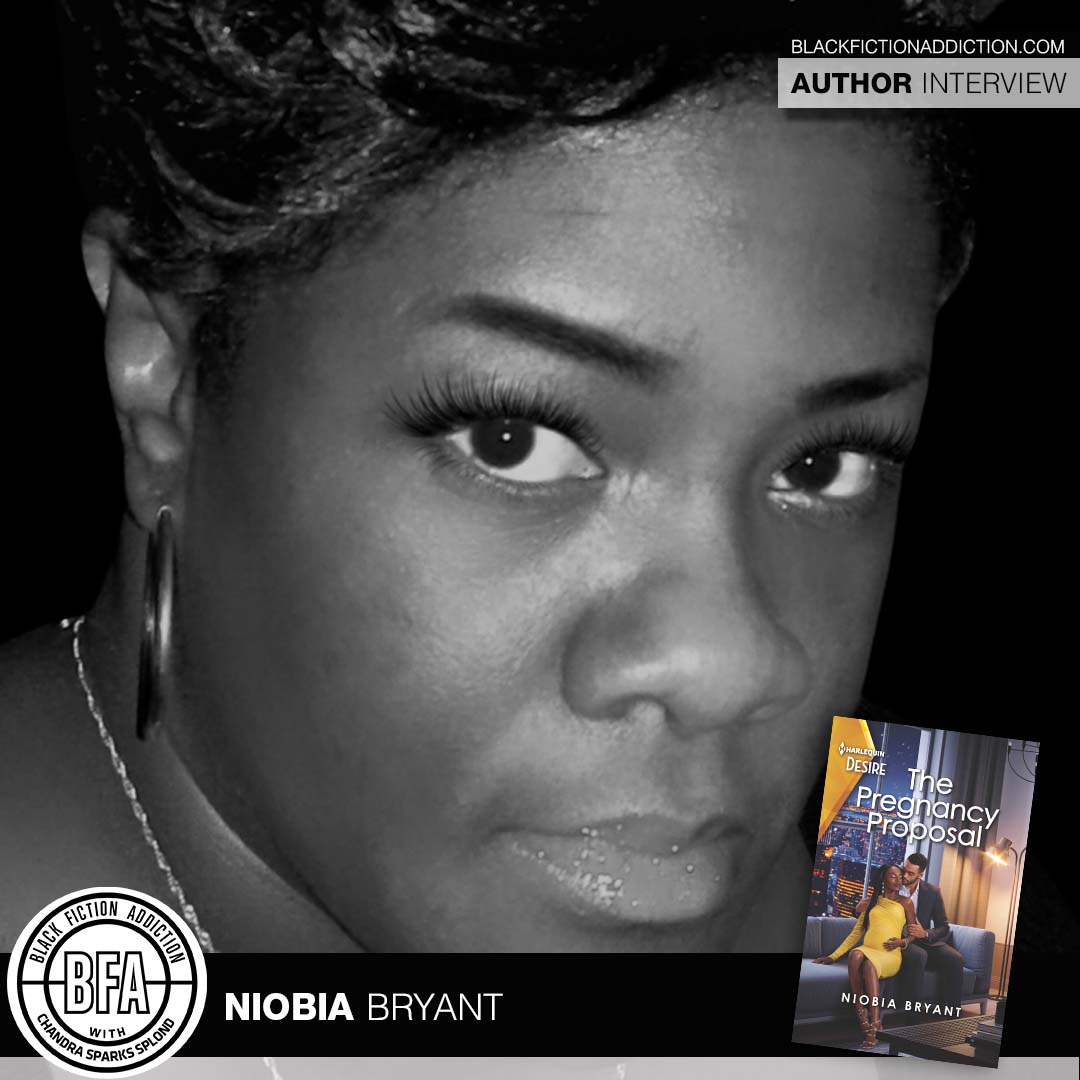 The books just keep on coming for author Niobia Bryant who has been publishing for more than 20 years. I recently spoke with her about her latest release, The Pregnancy Proposal.
Tell me about your latest book.
The Pregnancy Proposal is the fourth installment in my Cress Brothers romance series for Harlequin/Desire. Montgomery is a publicist used to playing the role of being perfect for her father, a minister. After a steamy one-night stand with Sean Cress leads to an unexpected pregnancy, the PR maven comes up with the perfect plan to benefit her perfect image and his recovery from a scandalous sex tape scandal—a marriage of convenience.  Living together and learning about one another, both set aside their reservations about each other and commitment to fall headfirst into a deeply passionate love.
Why did you decide to write it?
I wanted to tackle the unexpected pregnancy trope again, and this time I dove right into it—it's revealed in the first chapter. In writing it, there are some really romantic and tender moments between Montgomery and Sean—along with plenty of passion. I enjoyed their shift from "we're trapped in this together" to "we don't want to do this without each other."
Who is your favorite character in the book and why?
The couple. It's a romance. It's all about Montgomery and Sean. Their stories. Their conflict. Their union. Their chemistry. Their love. And ultimately, their family with the birth of the baby. I just love writing romances. As I get older, I am accepting it is my wheelhouse. Even my more dramatic non-romance books have happier and more hopeful endings now. In these current times, those happily-ever-afters are needed more than ever.
What was the hardest part about writing the story?
The break-up scenes are always tough. They are so emotional and raw. To deliver it properly I get into that feeling. That hurt. Or anger. Or disappointment. I write it while I'm in the thick of what would it feel like in that moment for me and then I deliver that, hoping the readers are engulfed by it and that it propels the story forward.
If you were to write a book about your life, what would be the title and why?
Infinite Ink. I refuse to stop writing regardless of any adversity. Storytelling is my calling. And I would hope to inspire others to find their calling. Their infinite whatever, regardless of any trials or tribulations of life, and make it do what it do.
What is something readers would be surprised to know about you?
That I'm an introvert. If I don't talk and joke around you then I don't really know you or I don't trust you. If you get to see the comical side of me then that is the utmost sign that I am comfortable.
Tell me about a book that changed your life and why.
Good question. I always mention Heart of the Falcon by Francis Ray. It's a classic. If you love romance, it's a must. But I want to go back to the first book I ever borrowed from the library back when I was in middle school. Edith Jackson by Rosa Guy spoke to my soul as a Black girl growing up in an urban environment. I love that book so much. I have a copy on my bookshelf—along with other books that are very important to me.
What's next for you?
The book releases after The Pregnancy Proposal will be Making Love (Hot in Holtsville: The Ballinger Sisters #2), a new Strong Family romance novella in the winter (Going Strong), and the follow-up/conclusion to Madam May I (Madam X) in the spring of 2023.
Do you have anything you would like to add?
Just lots of thanks to Black Fiction Addiction for the support. Its necessity and value cannot be denied.
---
Use the Black Fiction Addiction affiliate link to purchase your copy of The Pregnancy Proposal by Niobia Bryant.
---
To learn more about Niobia Bryant, visit her website or connect with her on social media.
Website: www.niobiabryant.net
Facebook: https://www.facebook.com/NiobiaBryantMeeshaMink/
Twitter: https://twitter.com/INFINITEink
Instagram: https://www.instagram.com/infiniteink/
TikTok: https://tiktok.com/@niobiabryant