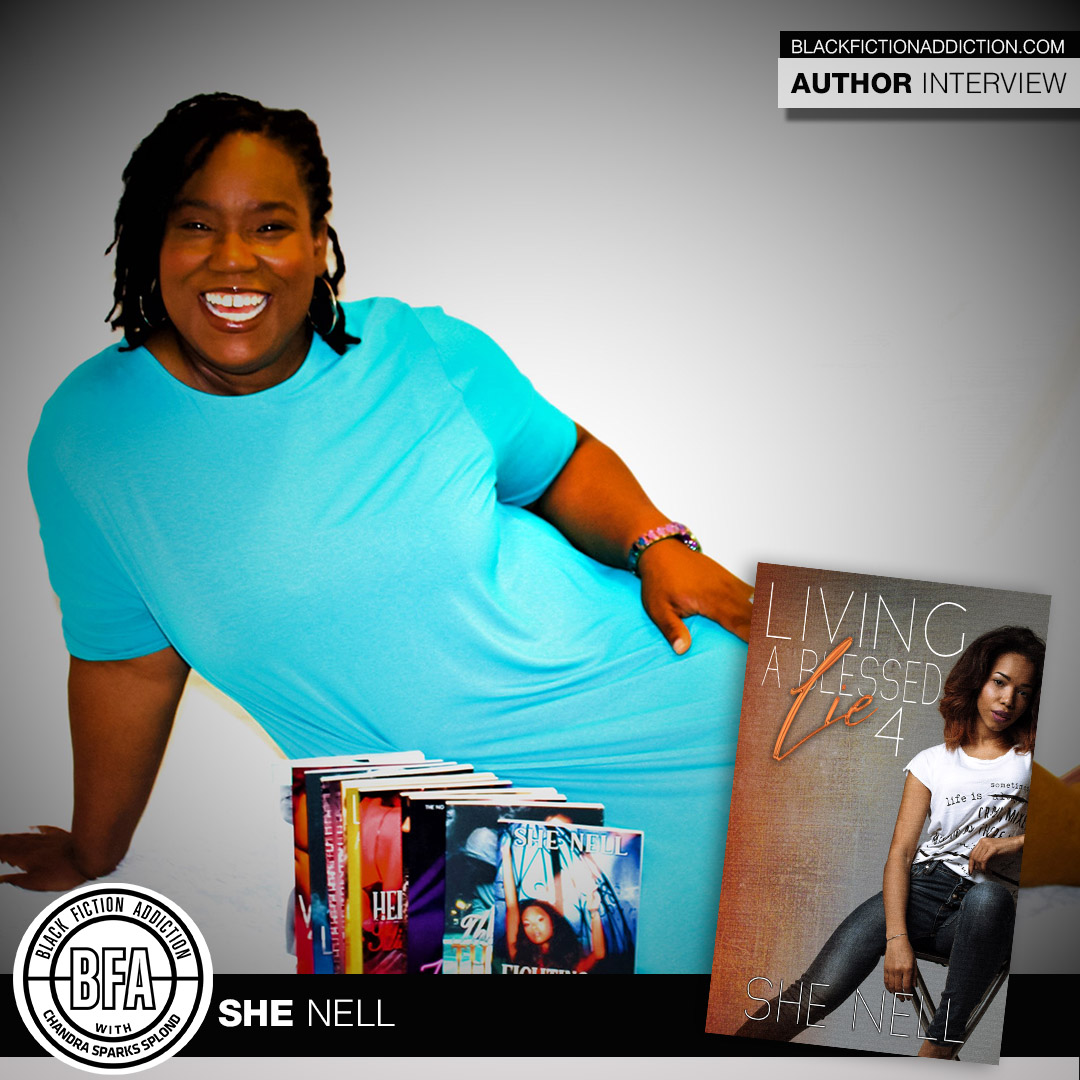 As author She Nell prepares to participate in the Christian Book Lover's Retreat later this month, she took time from her writing to discuss her latest release, Living a Blessed Lie 4.
Tell me about your latest book.
Living a Blessed Lie 4: He caught her. Tiffany hid the truth from her husband since their wedding night. She thought she had enough time to change Terrance's mind, but she was wrong. Now her little lie is going to cost her everything she has. Too sad to cry and too scared to pray, Tiffany watches her world crumble before her eyes. Terrance is the love of her life, but candy-coated words have led to sleepless nights. It will take a chance encounter on a hot day to change her life forever.
Why did you decide to write it?
Living A Blessed Lie 4 is the last book in the Blessed Lie series. The series was an idea of stories after scrolling Facebook one lazy Saturday.
What do you want readers to learn from the story?
I want readers to know that they can walk in their truth. Often, we are afraid to be ourselves out of fear. We are fearfully and wonderfully made.
What do you want readers to learn from your life?
I would hope that readers learn how much they are loved. I honestly love my readers, and God loves them too.
What can readers expect from you if they attend CBLR?
I am doing a workshop about the power of words as well as selling books during the book fair. I hope that readers stop by or pull me to the side during the conference and introduce themselves.
What's something readers would be surprised to know about you?
I think the biggest surprise would be knowing that I struggle with anxiety. It takes a lot for me to meet people and do events. However, I am always excited when I meet readers. I have learned to take a moment to put my mind in check so that I can have fun.
What books have you read lately and loved?
I am in LOVE with the Eugeena Patterson mysteries by Tyora Moody.
What books are you excited to read?
Tanisha Stewart has a suspense Christian romance—Every Voice Ain't from God. As soon as I have read the mysteries that is my next read.
What's next for you?
I am working on the last book in the Flawed but Faithful series.
Do you have anything you would like to add?
I am looking forward to seeing everyone at CBLR.
---
Use the Black Fiction Addiction affiliate link to purchase your copy of Living a Blessed Lie 4.
---
To learn more about author She Nell, visit her websites.
Shenellinc.com
Direct.me/authorshenell