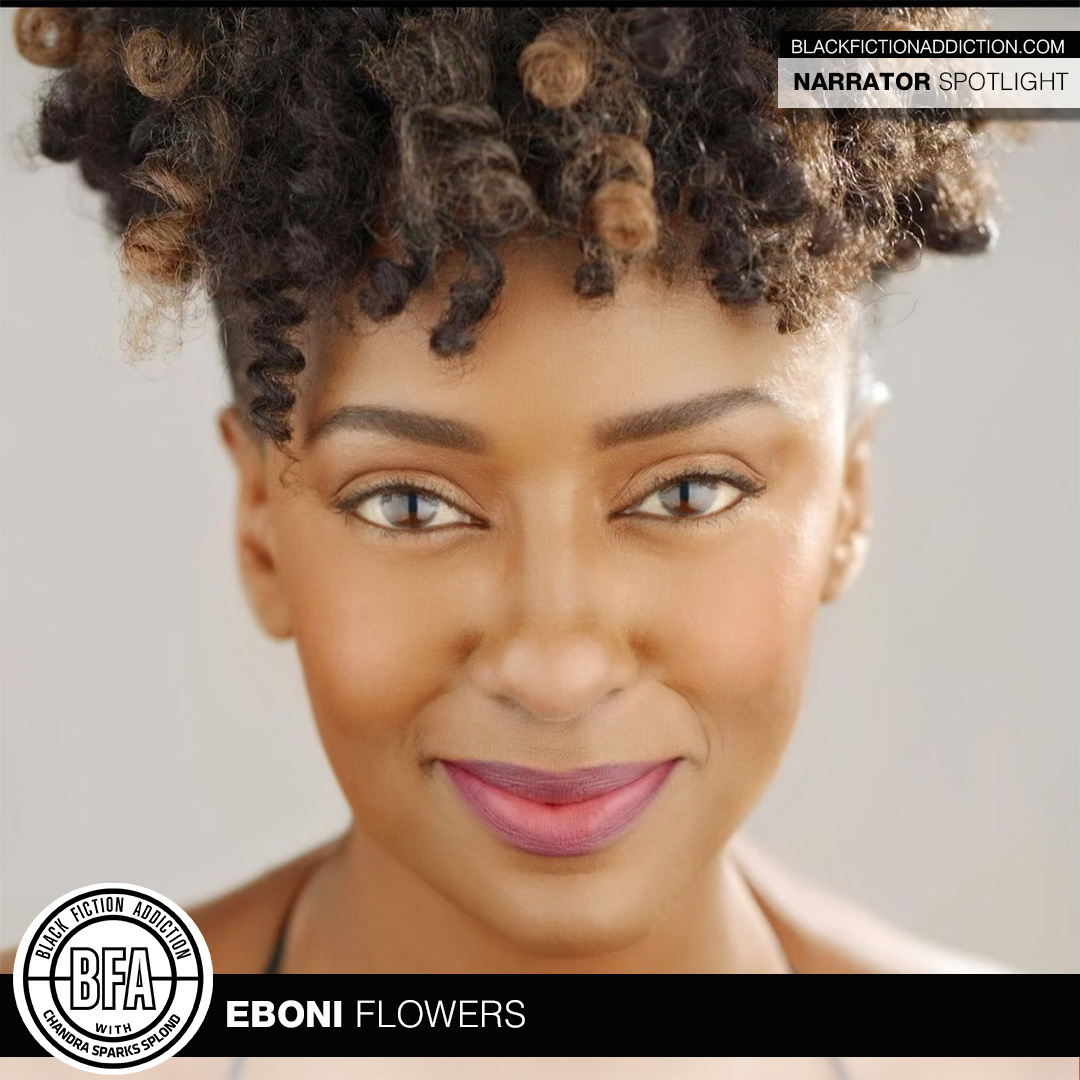 It's been a minute, but Black Fiction Addiction is back with our spotlights on some of our favorite audiobook narrators. Today, we're focusing on Eboni Flowers, an Aubie award winning narrator who made history with her narration of Reel by Kennedy Ryan. It was the first romance by a Black author and voiced by Black narrators to win in the romance category.
As an insatiable book lover and an actress, it only made sense that Eboni Flowers would delve into the world of audiobooks.
Her journey started In 2019, when Jayme Mattler brought Flowers in to co-narrate Flowers' first book as Mikayla in All City by Alex DiFrancesco.  Since then, Flowers has learned so much from working on several other titles with Blackstone Publishing, Harper Collins Audio, Dreamscape, MacMillan, and all of the awesome authors who have requested her.
With the pandemic changing the way we work, Flowers used the time to learn how to set up a home studio. She converted her walk-in closet into the space she'd need, and thanks to a great rep at Sweetwater, she geared up with: Focusrite Scarlett Solo interface, Rode NT-1 condenser mic, Sony mdr-7506 headphones, and Gator Frameworks mic stand.
And after countless webinars from the good folks over at the SAG-AFTRA foundation, Flowers decided to go with StudioOne and Izotope Rx7 for her software, so now a sista is a home-studio-audiobooking machine.
Books Narrated by Eboni Flowers:
Reel by Kennedy Ryan
The Unbroken Rose by Christina C. Jones
Jackson by LaQuette
The Reinvention of the Rose by Christina C. Jones
Queen Move by Kennedy Ryan
Tarnished by Kate Jarvik Birch
Small Silent Things by Robin Page
Mercy House by Alena Dillon
Loving Man by Bailey West
Holiday in the Heights by Christina C. Jones
All I Want for Christmas by Michelle Stimpson
Single Black Female by Tracy Brown
Keeping It Real by Paula Chase