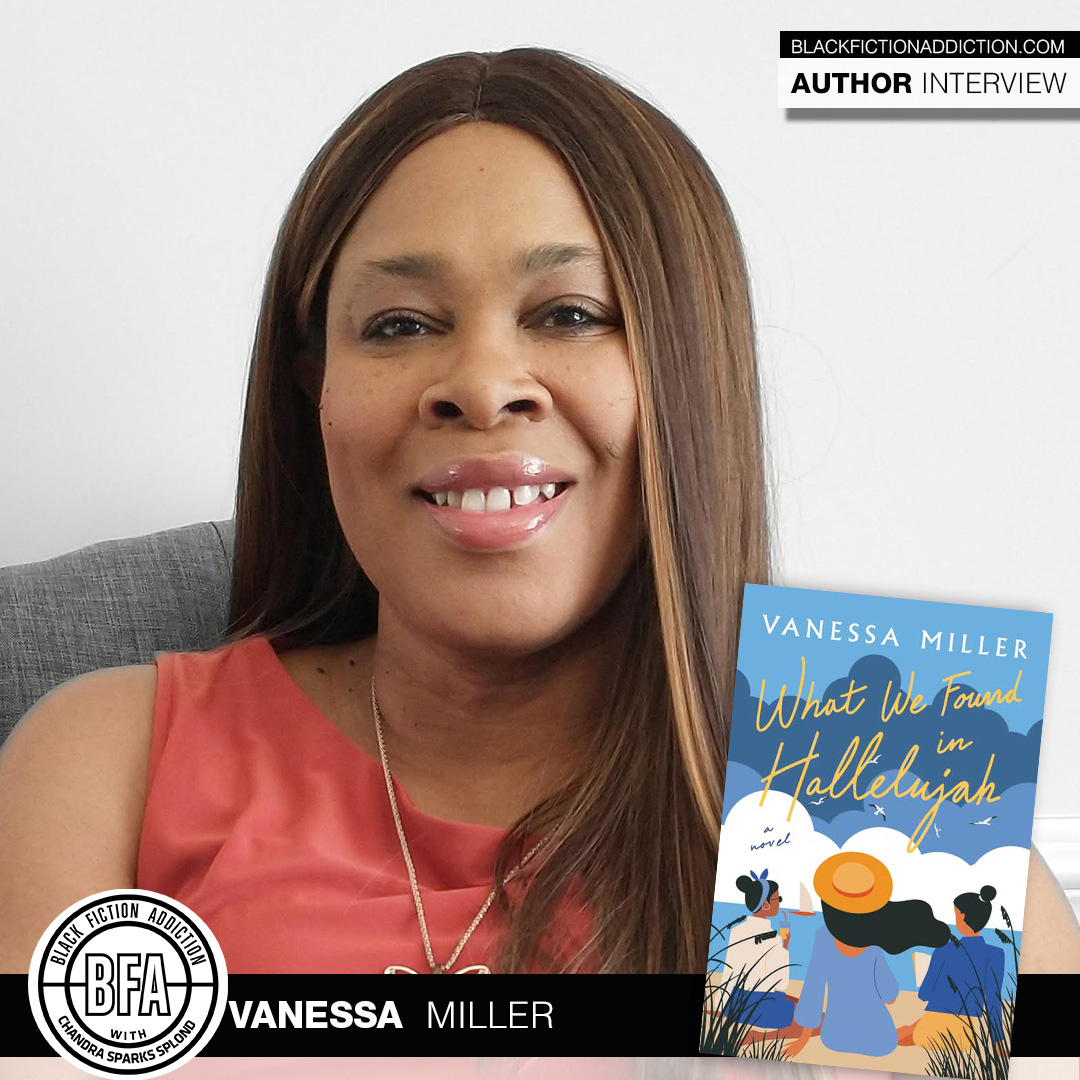 Prolific author Vanessa Miller is back with another book that sure to bless you. I recently spoke with her about What We Found in Hallelujah.
Tell me about your latest book.
What We Found in Hallelujah is a book about the storms that come into our lives and leave us breathless. But it's also about family and learning to trust God.
In a nutshell, What We Found in Hallelujah is about:
Strong Women
Family Drama
Secrets
Beach Location
Missing Person
God's Grace
Why did you decide to write it?
I wanted to write this story because I truly believe that our faith in God is tested as we get older and begin to experience heartbreak and challenges in life. I wanted to show that life can still be beautiful, even after the storm.
Who is your favorite character in the book and why?
My favorite character was Hope. She was the runner. The one who hid her hurts and put on a brave face, but inside she was falling apart. I loved Hope's journey to finally taking off those running shoes.
What was the hardest part about writing the story?
I had to develop characters that were hurting… and hurt other people, but somehow find a way to make the reader like them. That was hard, but my characters needed to have rough edges, because no one goes through the kind of storms they endured without being tarnished.
If you were to write a book about your life, what would be the title and why?
Falling in Love with Jesus is the Best Thing I've Ever Done… that's a long title, but it has been the story of my life because I truly believe I started living on purpose after giving my life to the Lord.
What is something readers would be surprised to know about you?
That my family is from New Orleans, and I not only love gumbo but fix it as part of our Thanksgiving meal. Got to have gumbo.
Tell me about a book that changed your life and why.
I have read hundreds of books, but the only one that I can say honestly changed my life was the Bible. That is a book I highly recommend everyone read for themselves.
What's next for you?
I have a few things coming up. Next year my book, The Light on Halsey Street, releases in September 2023. This book is a saga that begins in 1985 Brooklyn and spans forty years.
In 2024, I have a historical that will be releasing. I am very excited about this book as well and can't wait to tell everyone more about it. It will release February 2024.
---
Use the Black Fiction Addiction affiliate link to purchase your copy of What We Found in Hallelujah.
---
To learn more about bestselling author Vanessa Miller, visit her website or connect with her on social media:
Facebook: @vanessamillerauthor
Instagram: @authorvanessamiller