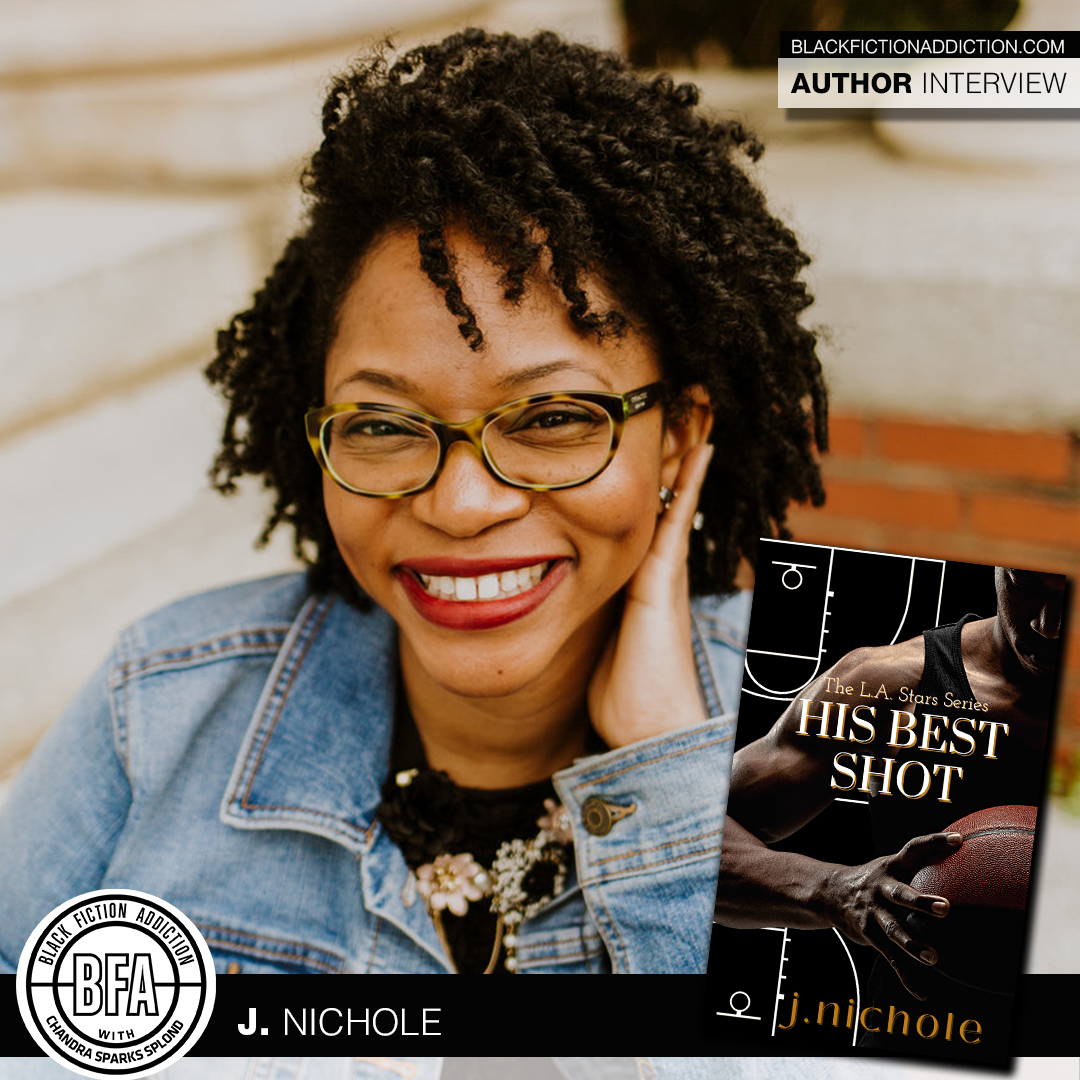 Just in time for March Madness, black romance author J. Nichole has released a new sports romance. I recently spoke with her about His Best Shot.
Tell me about your latest book. 
His Best Shot is a sports romance where a small-town teacher falls in love with a professional basketball player after spending one night together.
Why did you decide to write it? 
The idea of this book came from my previous series, Greetings from Tuckerville, and one of the side characters who readers identified as someone who needed their own HEA [happily ever after]. I take reader feedback to heart, and agreed Imani deserved love too.
Who is your favorite character in the book and why?
Julius Roy, the male main character. He had a humble beginning and wanted to ensure his family was taken care of. Because of his beginnings, he didn't allow the money from his career to get the best of him. He's an all-around decent guy.
What was the hardest part about writing the story? 
The most challenging part of writing a sports romance is including enough detail to appease the true fans of the sport, and not too much to bore those who aren't as interested in the sport as much as they are the players.
If you were to write a book about your life, what would be the title and why? 
Believe Me, It's Not Fiction. My life has had some twists and turns that when thought about seem unbelievable. Maybe one day I'll actually write that story.
What would you tell your 16-year-old self? 
You know those books you love to read? Just wait to you see what you do with that. Brace yourself. What's to come is going to be exciting, but unexpected.
What is something readers would be surprised to know about you? 
I'm actually a very logical person, working in engineering for years, I never imagined what it'd be like to work in the arts.
Tell me about a book that changed your life and why. 
You Are a Badass by Jen Sincero. This book reminded me that God created me to be great. To live life fully, to trust my intuition, and to stop fearing my passions. I believe that this book planted the seed to start my full-time author career.
What's next for you? 
Developing a new pen name. I'll continue writing under J. Nichole, but will add to my catalog in a different genre.
---
To learn more about black romance author J. Nichole, visit her website (www.NotTheLastPage.com) or connect with her on social media at @by_jnichole on all platforms.
---
Use the Black Fiction Addiction affiliate link to purchase your copy of His Best Shot by J. Nichole.