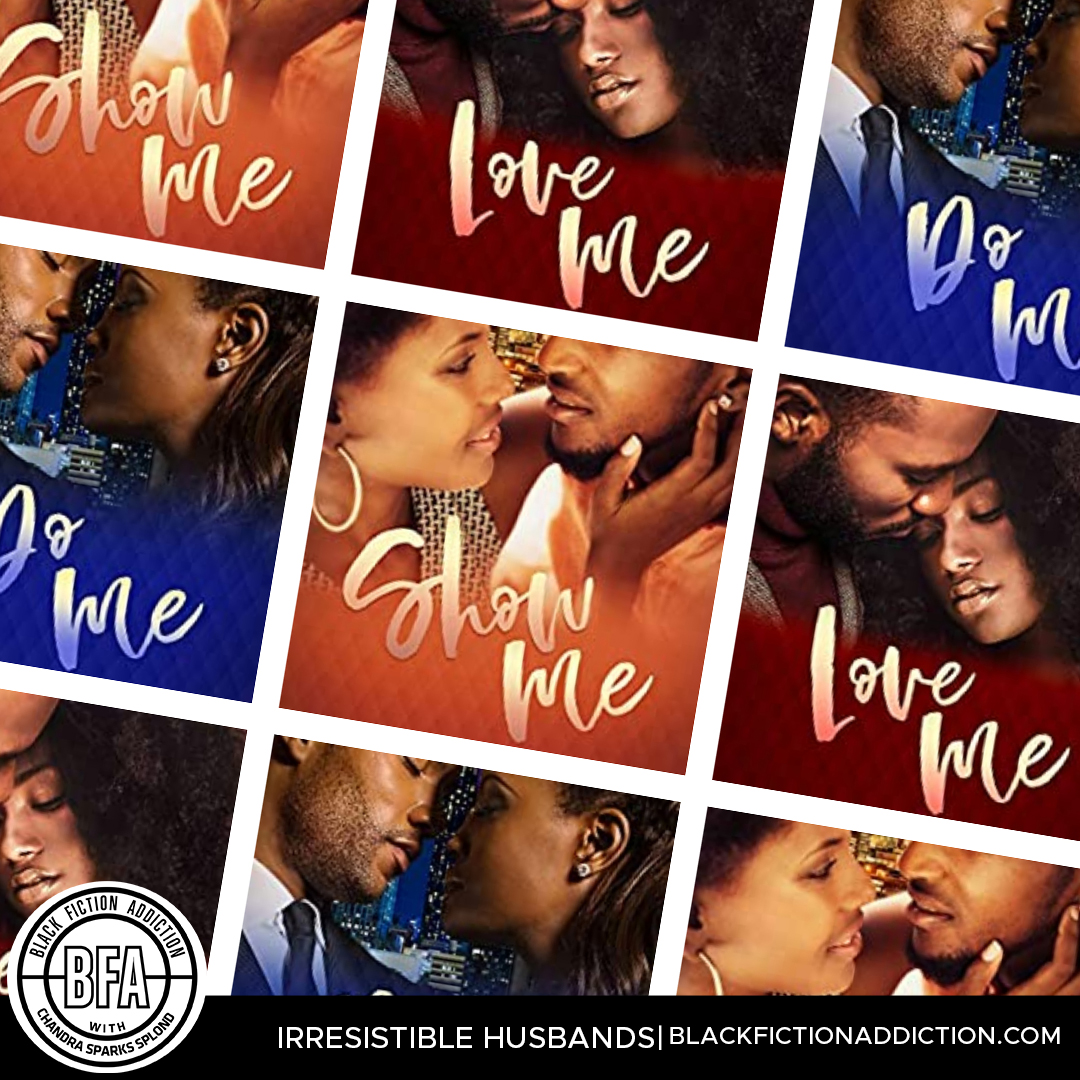 The triple threat of Sheryl Lister, Delaney Diamond and Sharon C. Cooper have teamed up for the Irresistible Husband series. Check it out.
Do Me: Irresistible Husband, Book 1 by Sheryl Lister
Staring forty in the face, Braxton Harper is accustomed to having everything in his life fall into its precise place. Only he hasn't found that special one and he refuses to settle for anything less than a woman who is his perfect match. The moment Londyn Grant dances into his life, Braxton is convinced he's found her. Kiss by sizzling kiss, the sexy doctor slowly lets her guard down. Now, if she'd only let him into her heart . . .
Londyn knows heartbreak. By day, the psychologist counsels others, but she has yet to find a way to heal her own heart. The last thing she wants is another relationship. However, sensual and sensitive Braxton tempts her to open up and, for the first time in her life, she's letting passion rule. But it's going to take a little therapeutic intervention—in and out of the bedroom—to get Londyn to see that this time she's found the real thing.
Contains mature themes.
---
Love Me: Irresistible Husband Series, Book 2 by Delaney Diamond
Hard-working corporate attorney Axel Becker has tried settling down in the past, but when the relationship didn't work out, he focused on his career to the exclusion of everything else. Enter Naphressa St. James. The sexy project manager is a former lover and reminds him of what his life could be-fun, exciting. She's just the woman he might need to shake him out of a rut, but convincing her they belong together will be a lot harder than he expected.
Naphressa admits she and Axel have chemistry, but she's not interested in getting married again. Been there, done that. Except the more time she spends with Axel, the more she finds the idea of settling down with him to be downright . . . irresistible.
Contains mature themes.
---
Show Me: Irresistible Husband Series, Book 3 by Sharon C. Cooper
Just when he thought finding a wife was out of his reach . . .
Colton "Cole" Eubanks is laser-focused on building wealth and settling down with a special woman before he turns forty. Accomplishing one out of two isn't bad. Unfortunately, there's no "love of his life" on the horizon, unless he counts the one woman who's been starring in his nightly dreams—Malaya Radcliff.
After being dependent on other people for years, Malaya has finally learned to stand on her own. There's only one thing she hasn't been able to accomplish—gain full custody of her daughter. Her ex-husband never fights fair. His wealth always wins. This time Malaya's determined to come out on top.
So when Cole, the man she's been secretly in lust with for over a year, makes her an offer she'd be crazy to refuse, Malaya wants to say yes. But that means sacrificing her newfound independence. Yet, his enticing proposal has her thinking—why not?
Contains mature themes.