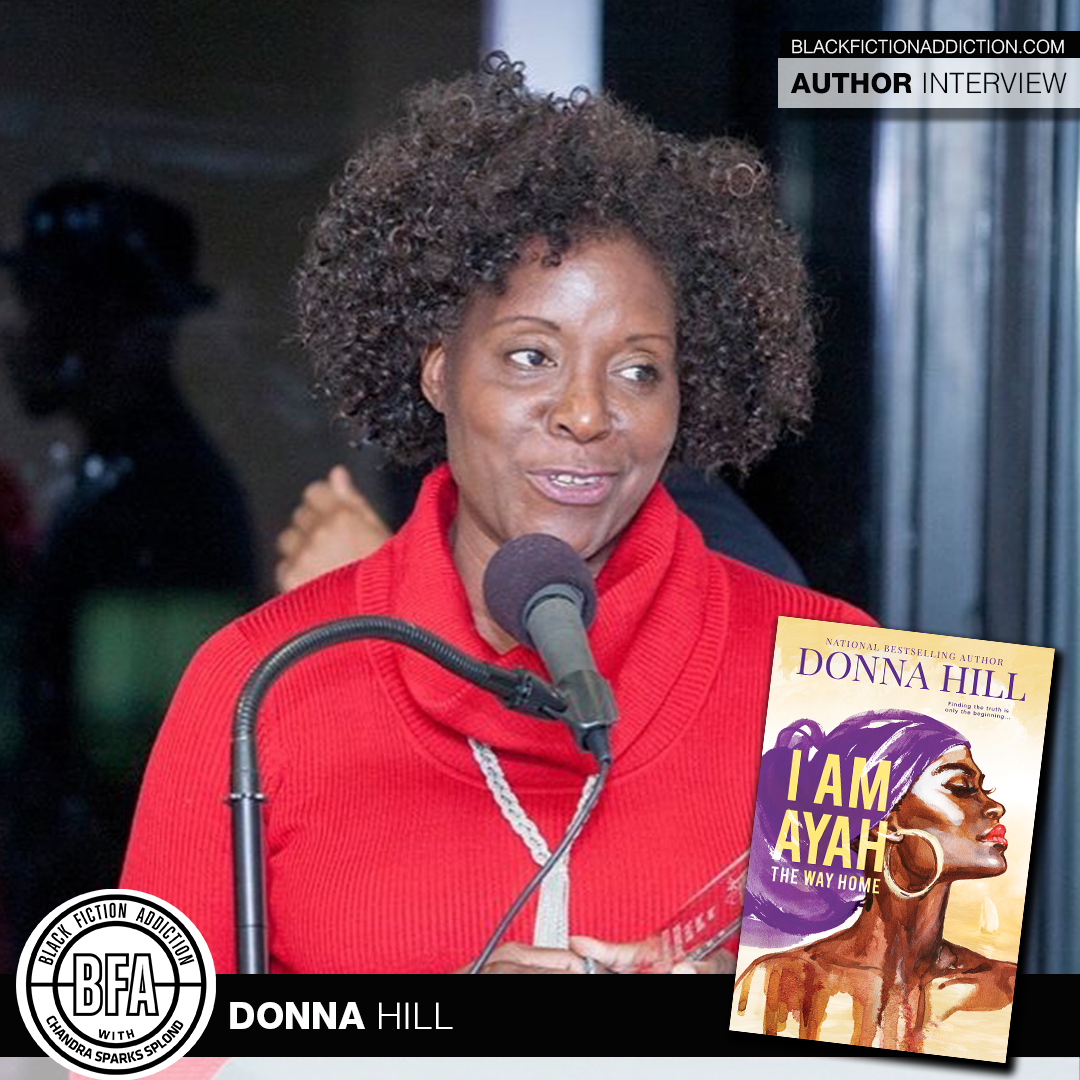 Prolific author Donna Hill is back with a new release that fans are sure to love. I recently spoke with her about I Am Ayah: The Way Home.
Tell me about your latest book.
My on-the-horizon book I Am Ayah: The Way Home will be released on May 23.  I am seriously thrilled about the release of I Am Ayah. The novel is about a young woman's search for herself and the secrets of her family that have been hidden for generations. The story is told through my main character Alessandra, and the revelations she discovers through her ancestors. The story is rooted in real history wrapped around my contemporary character and of course a love story. Alessandra Fleming and Zach Renard realize the true meaning of "meant for each other." The main setting for the story takes place in the quaint town of Sag Harbor, New York, which is rich in African American history and one of the early settlements for freed slaves in the North—and the place where the slave ship La Amistad came aground in the 1800s, which is where the tale begins.
Why did you decide to write it?
I've always been intrigued by stories of family and interconnection. I've come to mix that passion and pair it with seminal moments in history as I did in Confessions in B Flat.  I want to write stories that have historical pillars but will still appeal to the contemporary reader. For I Am Ayah, I wanted to find a way to tell the story of the ancestors and how important understanding where we come from actually is. And I knew that Sag Harbor had a rich history so I started there with my research and building the storyline,
Who is your favorite character in the book and why?
Hmm, that's hard to say because while Alessandra's discoveries and evolution are central, I think that my favorite characters are the voices of the ancestors. I loved, loved crafting the dialect, the nuances of the time, and the stories they told. Then to take those and weave them into the present was a rewarding but challenging experience.
What was the hardest part about writing the story?
The hardest thing was keeping the names and time periods correct; matching what I wanted to achieve with what was possible during the time period.
What would you tell your 16-year-old self?
Go for it!
What is something readers would be surprised to know about you?
I am very shy. I don't really do well in crowds. Always feel awkward. Crazy right?
Tell me about a book that changed your life and why.
A book that changed my life was No Easy Place to Be by Steven Corbin. The novel brought Black people and life in Harlem to life. For some reason it stuck with me, the truth and the vibe that the novel gave off.  And After the Garden by Doris Jean Austin–wow, what can I say, I was literally walking through the streets reading and crying.
What's next for you?
I am beginning work on a novel about the Pullman porters and that exciting time in Black life. I'm finishing up another Harlequin novel that centers around the rise of a mega author and the publishing industry.  Ha Ha
Do you have anything you would like to add?
I want to thank Chandra for this opportunity and to thank the readers for hanging in there with me for more than 3o years!  I hope that your readers will pick up I Am Ayah—guarantee you will love it. And if you have not read Confessions in B-Flat, be sure to read it before it hits the big screen with Octavia Spencer as one of the stars!
---
Use the Black Fiction Addiction affiliate link to purchase your copy of I Am Ayah.
---
To learn more about Donna Hill, MFA Assistant Professor at Medgar Evers College, visit her website or connect with her on social media.
Website: donnaohill.com
Facebook: facebook.com/donnahillfans
Instagram: Instagram.com/brooklyngirl737